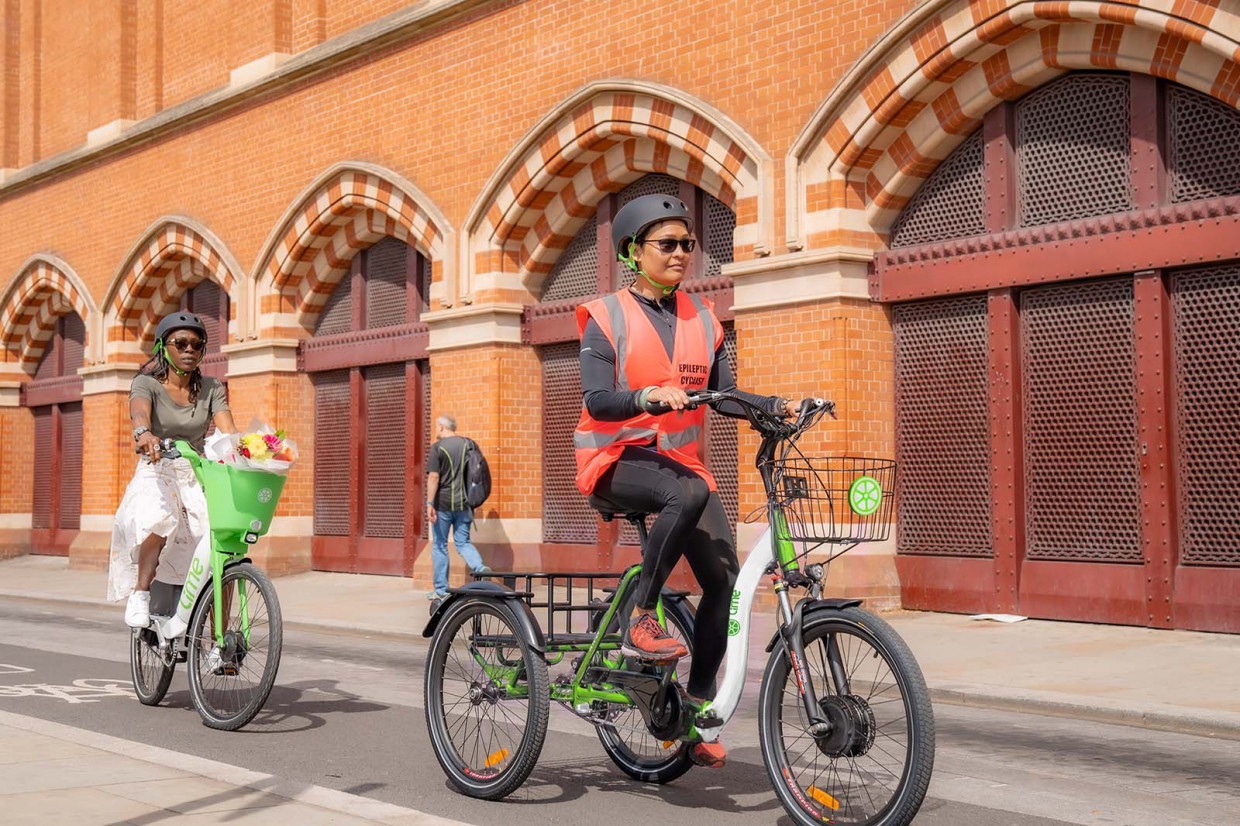 Ride-sharing firm Lime has donated three updated electric trikes to Wheels for Wellbeing, to enable more people with access needs to enjoy cycling.
Lime has funded the purchase of two e-tricycles and one classic recumbent trike as part of its ongoing partnership to get more people travelling sustainably.
The new electric trikes will be used by Wheels for Wellbeing to run adapted and inclusive bike training sessions in South London throughout the summer. 
The training sessions can be booked online and are run by the charity's qualified cycle instructors and volunteers with the aim of empowering participants with access needs to learn how to use adapted bicycles. 
Lime says the e-tricycles are designed to stabilise balance, making it easier to ride safely for those who find two-wheeled bikes challenging. The bikes come with a digital handlebar display allowing riders to control the speed of the bikes electric motor.
Move Electric Awards 2022 Breakthrough Award: Lime
The classic recumbent tricycle meanwhile, has a power assist mode for riders who suffer from weakness and fatigue and features a backrest to provide additional support.
Lime and Wheels for Wellbeing already work closely together, with the charity part of Lime's Disability Advisory Board alongside other organisations such as the Royal National Institute of Blind People (RNIB) and Cycling for All. 
The Board provides Lime with feedback on how to improve its service, ensuring the e-bike and e-scooter provider is creating a more inclusive business for shared and sustainable transport. 
Lime's mission is to build a future where transport is shared, but empowers people of all abilities to experience active travel.
"Demand for cycling in London is increasing all the time and we're committed to ensuring everyone is able to participate," said Alan Clarke, Senior Director of Policy for Lime. 
"We're excited to continue our work with Wheels for Wellbeing and look forward to helping more people experience the benefits of greener and affordable transport options."
Isabelle Clement, Director of Wheels for Wellbeing, added, "We're extremely grateful to Lime for helping us make this mission a reality - with more adapted vehicles available for our training sessions we can provide even more people the opportunity to stay fit and healthy through exercise, having a positive impact on both physical and mental wellbeing."
READ MORE
Subscribe to the Move Electric newsletter
e-CARS
UK charging networks: complete guide to every provider
New Cupra UrbanRebel is a bold EV supermini with 273-mile range
e-BIKES
10 fun things to try on an electric bike
Living with a Gocycle G4: how easy is it to adjust to?
e-MOTORBIKES
Seat Mó eScooter 125 UK review
How to do a CBT on an electric motorbike
Energica unveils new Experia electric tourer motorbike
e-SCOOTERS
Are e-scooters legal in the UK?
Private e-scooter rules 'cannot simply copy' rental regulations
Superpedestrian's European boss on why e-scooters are for everyone
e-WORLD
New Candela P-12 Shuttle to arrive as first electric 'flying' ferry
Pipistrel Velis Electro: meet the first certified electric plane