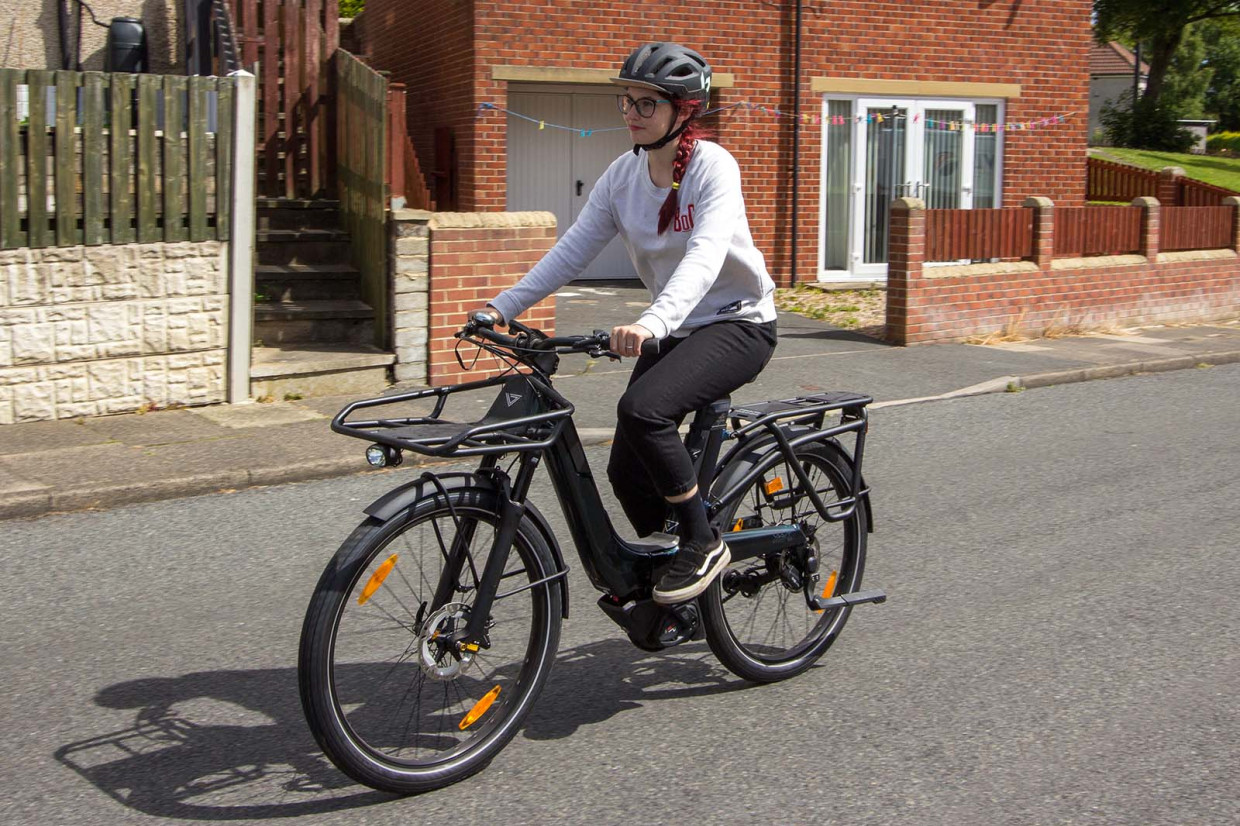 Move Electric rating: three-and-a-half stars out of five
What does it cost? 
£6999
What is it?
Vaast is a US based brand with a history of using innovative frame materials and techniques to develop beautiful non-electric bicycles. Now, they've branched out into the personal mobility vehicle sphere with the stunning Vaast E/1. There are three electric bikes in the E/1 range, each bike differs by its drivetrain. I tested the Rohloff version, (the most expensive), but the other options are Enviolo or Shimano XT SLX.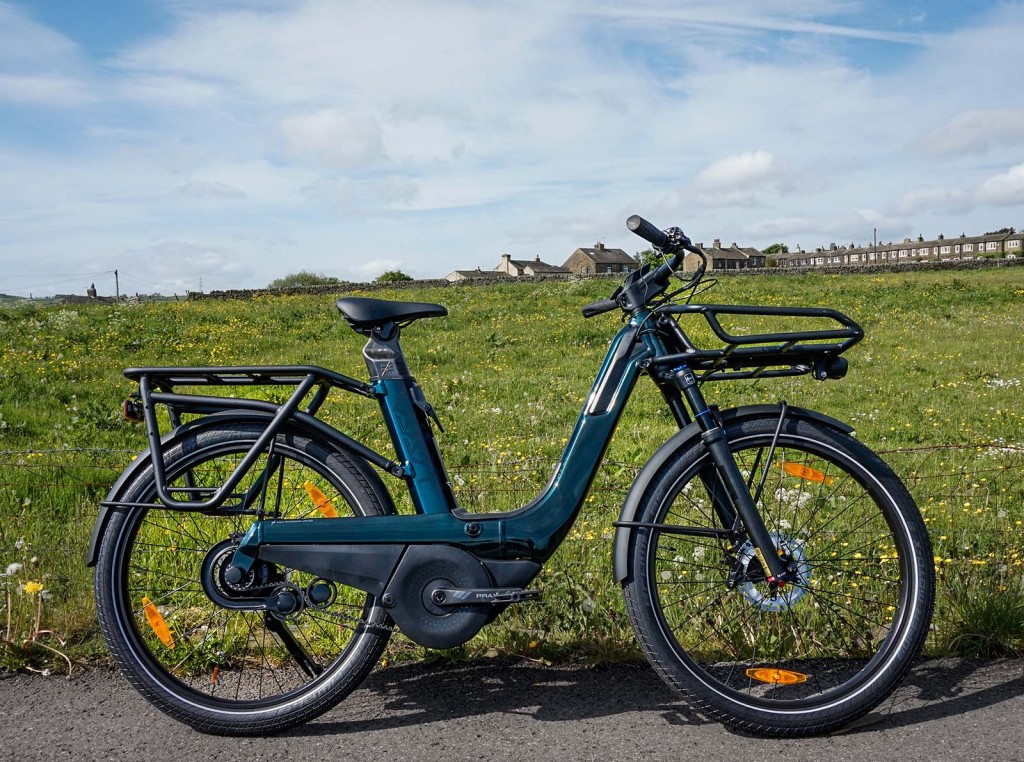 The E/1 represents more than just getting about town, it's carefully engineered, every detail pored over, with technology such as the hidden NAILD suspension system demonstrating how the brand is committed to enhancing the way we travel by bicycle in an urban environment. That being said, there were are a few frustrating niggles with our test bike.
What is it like?
When it works, it's fantastic. It handles like no utility bike I've ridden, and quite frankly, at speed, it's like riding on a cloud. The NAILD suspension system does a fantastic job of smoothing out any road buzz or harshness from potholes – I actually started seeking them out to see how much of an improvement the suspension made to the ride quality. This system works by suspending the cargo, drive system and the rider as the bike adapts to any road undulations. 
The latest e-bike news, reviews and features in your inbox: subscribe to our FREE newsletter
Vaast is right in that the faster you go, the better it handles, the smoother it feels. That's not to say it feels like a bag of bolts when you ride below 15mph, it's just everything seems to click when you're in a higher gear and riding at speed.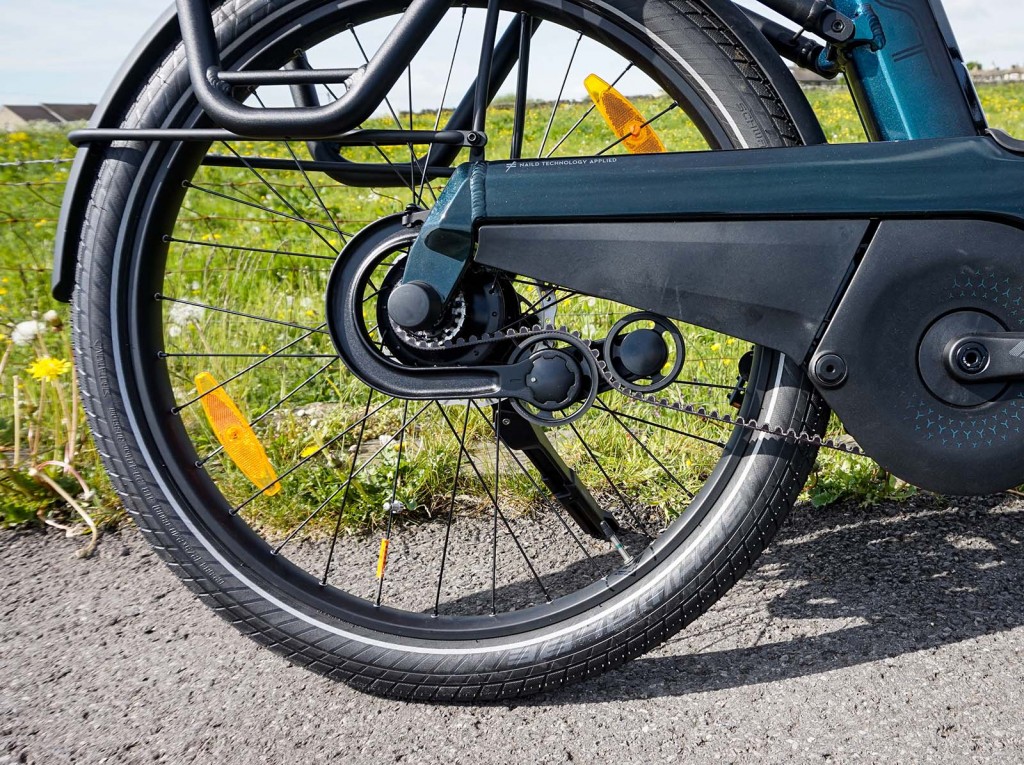 Now you'll probably have noticed I said, when it works. I encountered a few issues during my time with the bike, most related to the belt drive. Belt drives are renowned for their simplicity and lower maintenance requirements because you don't need to clean them like a traditional chain. However, this isn't a traditionally designed system. You'll notice there are two jockey wheels suspended from a spring arm, which the belt wraps over and under before it joins the front sprocket. 
Unfortunately, mine fell off quite early into the testing process, after I moved the right hand pedal up to the 12 o'clock position to set off. When I put my foot on the pedal to move off, the belt came off and I was left freewheeling myself home. It took a visit from the mechanic that set the bike up for me (thank you Vaast) to come and put it back on the bike.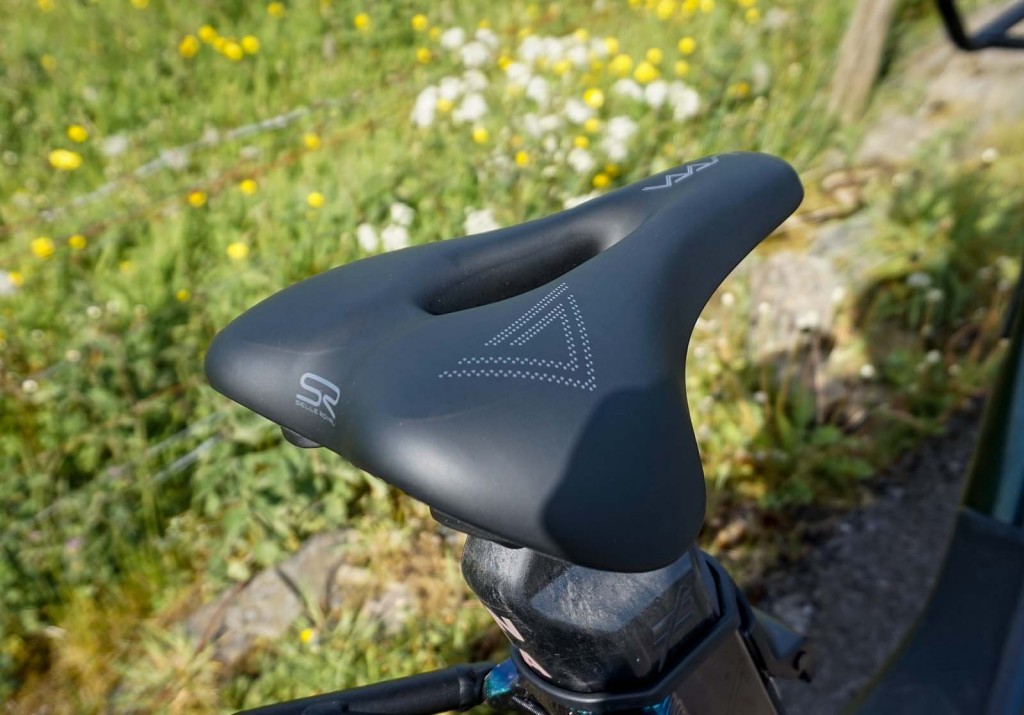 After this, I was a little apprehensive about riding the bike, and discovered that if I moved the bike backwards or moved the pedal up to set off, the belt was likely to fall off again when I put any tension on the pedal. Now it's happened a few times it's a reasonably quick fix with a tyre lever to pop it back on, but it's one of those niggles that made me a bit more conscious of putting too much force through the pedals.
In addition to the belt drive, the Rohloff gearing was a little clunky. It's 14-speed and automatically lowers to gear 5 when you stop, which is handy for setting off from junctions although I did find myself spinning out if I didn't change gear quickly afterward. In gears 1-7 the hub was noisy and clunky, but gears 8-14 were dream like – this is how the bike should be, noiseless, refined, and a pleasure to use. So with a bit of gearing adjustment, (potentially something that can be done from home if you're willing to fiddle about with it) I think the E/1 Rohloff could achieve that.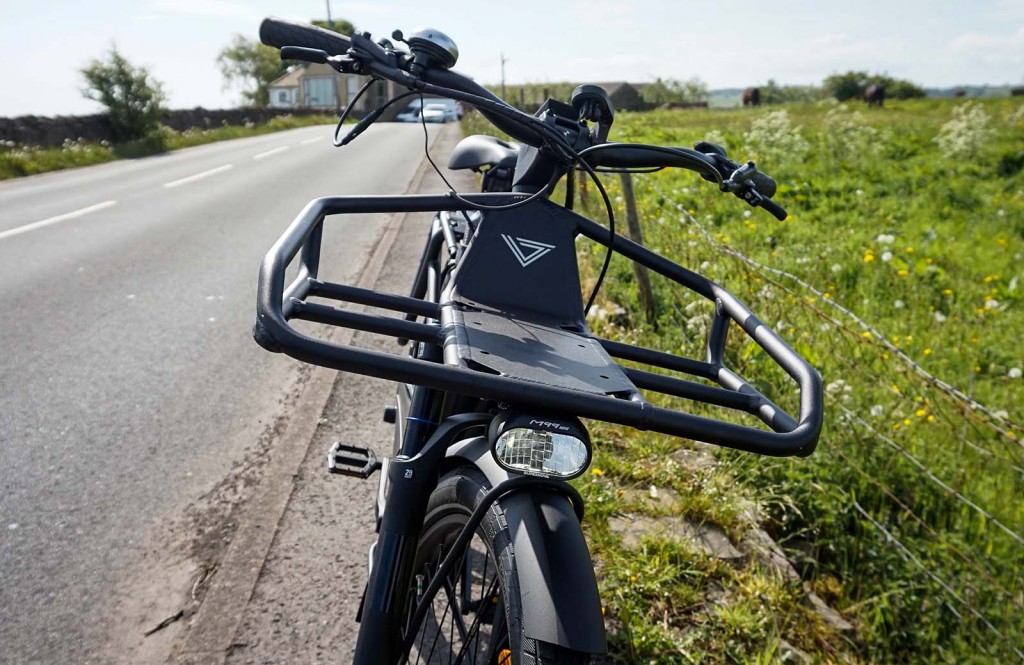 Finally, I also struggled with minor adjustments like the seatpost. It's an interesting design, doing away with typical seatpost bolt and opting for a lever – and I quite like how clean it looks. The issue is my own physical weakness. I struggled to be able to hold the lever against the seatpost and manoeuvre the height of the saddle as I wanted without putting my knee up against it. It's a minor thing that neither the mechanic nor my partner had issues with, but for us with smaller hands it's something to look out for. 
The motor is the typical high standard expected from Bosch. The Gen 4 Performance mid-drive offers suitably intuitive assistance without completely taking over the ride. Paired with the Kiox display and a high capacity 500Wh PowerTube battery and you have miles of assisted enjoyment with all the ride stats you could possibly need.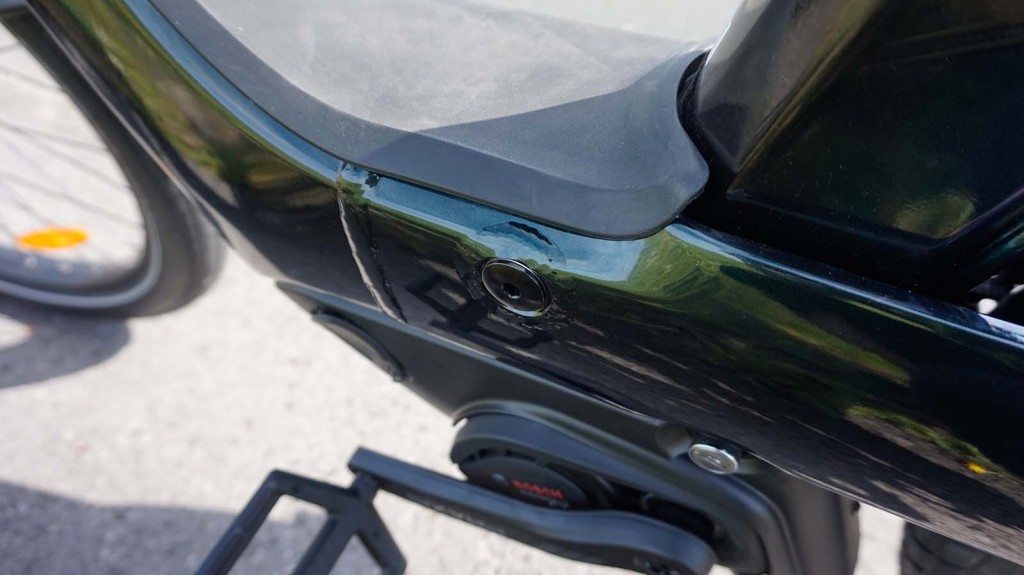 Now as a personal mobility vehicle, the carrying capacity needs to be high enough to warrant choosing it for your trip over say, a car, or walking. A pannier rack and front rack provide ample storage space, although I did struggle to find a wide choice of pannier bags that would fit the rather thick tubing. 
Additionally, like a lot of transportation from the US, it's big. It's cargo bike big. Which, unless you have ample storage space or a garage for example, it's going to take up a lot of your house. And for those with narrow door frames it's a downright struggle. This, of course, is an issue for many cargo bike owners, so it's just worth consideration. 
Overall, it's an innovative approach to micromobility, and with some minor adjustments it could be a really impressive bike, although currently, I'd probably be more at home with the Shimano drivetrain system rather than the belt drive.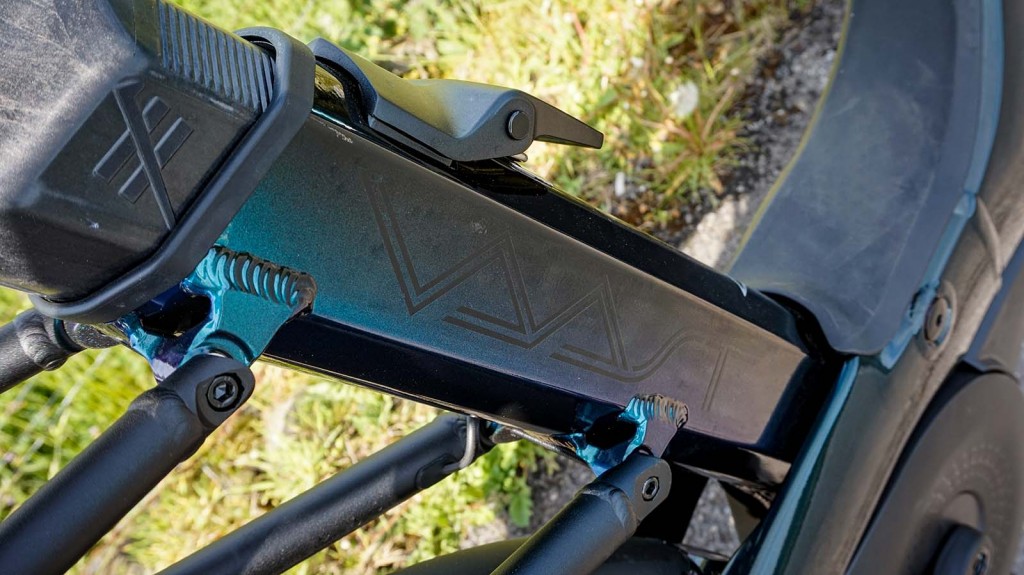 Where can I buy it?
It will soon be available in the UK, Vaast are currently in talks with a major distributor. We will update this piece as and when that changes. 
How does it arrive?
With no plastic packaging. It does need some assembly, with the front rack and lights needing to be attached. 
Verdict
I love the mission of this bike, and applaud the innovative approach Vaast has taken to engineering their ideal personal mobility vehicle. There are a few niggles that hold the bike back from its full potential, but once these are sorted out I'd have no hesitation in suggesting that this could be among the gold standard of next generation urban mobility.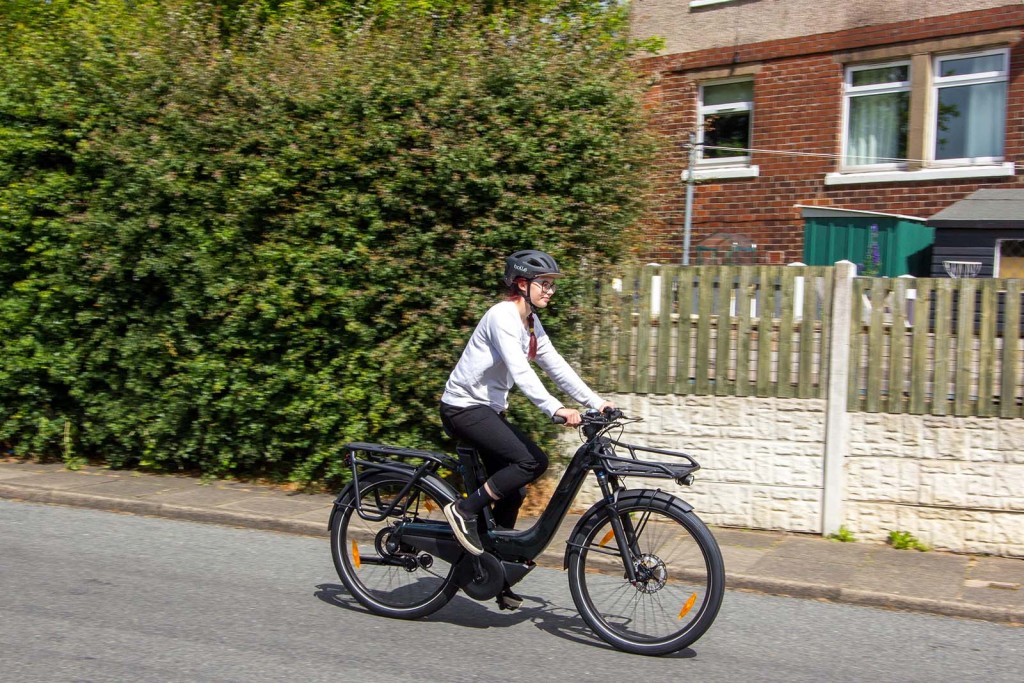 Vaast E/1 Rohloff
Cost: £6999
Frame size tested: Small
Weight of bike: 35.7kg
Groupset: Rohloff E-14 Speedhub, Gates carbon belt
Wheels/tyres: Alex MD40, 32H rims, Schwalbe Super Moto-X 62-584 Reflex tyres
Motor: Bosch Gen. 4 Performance Line
Battery: Bosch PowerTube 500
Range: Up to about 75 miles (depends on rider weight/conditions/etc.)
Assistance levels: Four
Charge time: 4.5 hours
Included extras: Kickstand, Rear rack, Front rack, Lights, Kiox display
READ MORE
Subscribe to the Move Electric newsletter
e-CARS
UK charging networks: complete guide to every provider
New Cupra UrbanRebel is a bold EV supermini with 273-mile range
e-BIKES
10 fun things to try on an electric bike
Living with a Gocycle G4: how easy is it to adjust to?
e-MOTORBIKES
Seat Mó eScooter 125 UK review
How to do a CBT on an electric motorbike
Energica unveils new Experia electric tourer motorbike
e-SCOOTERS
Are e-scooters legal in the UK?
Private e-scooter rules 'cannot simply copy' rental regulations
Superpedestrian's European boss on why e-scooters are for everyone
e-WORLD
New Candela P-12 Shuttle to arrive as first electric 'flying' ferry
Pipistrel Velis Electro: meet the first certified electric plane