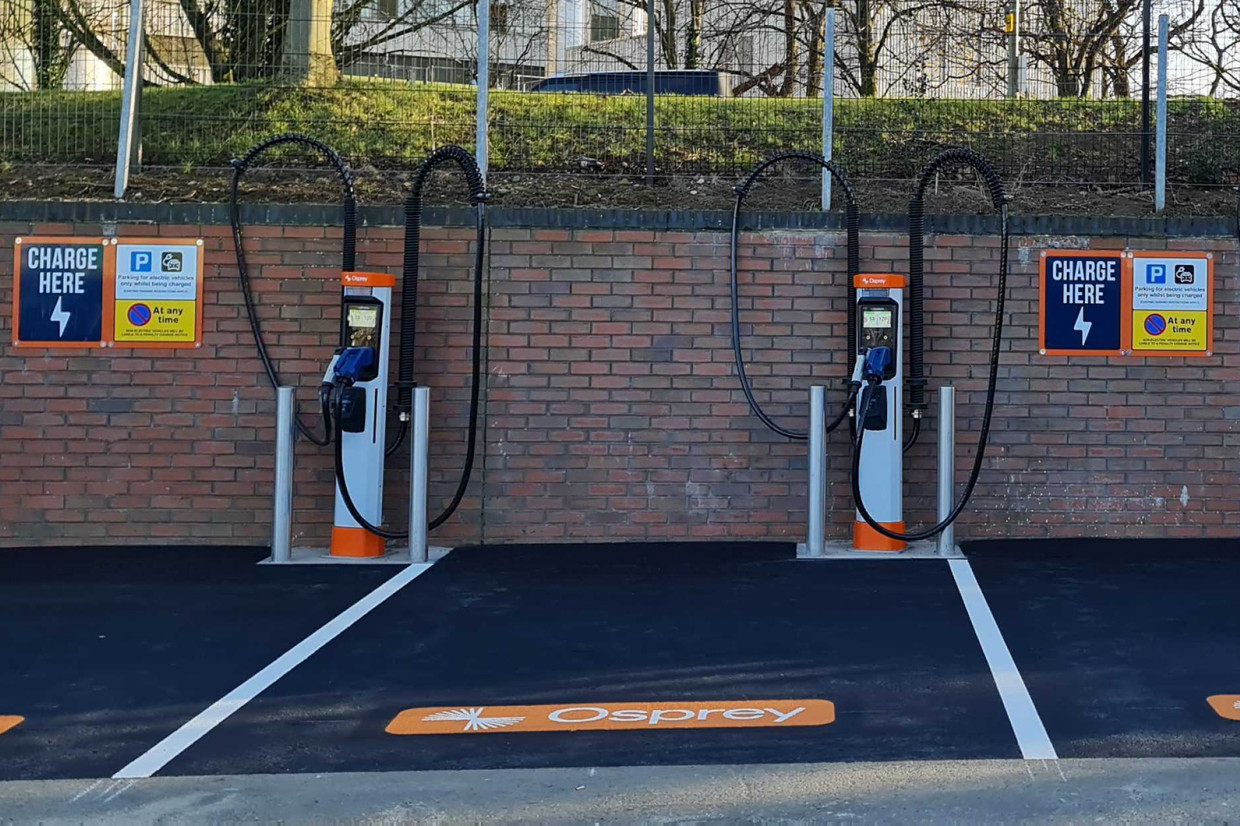 The bosses of 23 electric vehicle charging firms have signed an open letter to new chancellor Kwasi Kawrteng urging the UK government to make an "immediate" cut to VAT on the electricity delivered by public charging points.
The letter, which has been co-ordinated by the FairCharge campaign, argues that the rapidly rising cost of energy due to high wholesale electricity prices risks slowing down the UK's switch to electric cars.
Move Electric newsletter: put your name down to receive e-mobility news
The energy firm bosses say that cutting the VAT charged on electricity used at public charge points from 20 to five per cent would be a "quick solution" to help combat rising prices.
UK charging networks: complete guide to every provider
Signatories to the letter include the bosses of Fastned, Instavolt, Ionity, Osprey and Connected Kerb. 
FairCharge, led by TV presenter Quentin Wilson, has been campaigning for the VAT levied on electricity used at public charge points to be cut to five per cent, which would bring it in line with the VAT charged on electricity used for domestic properties.
Osprey Charging recently announced it would increase the price of its public charge points to £1 per kilowatt hour due to the rising cost of electricity – it has subsequently said it is awaiting clarity from the government on energy relief support. 
The UK government recently announced plans to free the energy price cap for domestic customers due to soaring electricity costs, and said it would take action to address energy costs for businesses – although it has yet to fully outline such steps. 
The new chancellor is due to deliver a 'mini-budget' tomorrow (Friday) to outline measures to tackle the rising cost of living.
In the letter, the 23 energy firm bosses say they are aiming to "highlight the severe threat that high and volatile electricity costs are having on the Government's stated ambition to decarbonise transport with the switch to electric vehicles and your ambitious plan for the development of a comprehensive public charge point network".
It adds that the EV charging industry is "facing unprecedented uncertainty" due to high electricity prices, which "threatens to undermine out investment plans for the network, and the current high price of electricity threatens consumers' willingness to be part of the transport decarbonisation revolution by switching to EVs". 
The 23 charging firm bosses who have signed the letter are Michiel Langezaal (Fastned), Adrian Keen (Instavolt), Ian Johnston (Osprey), Ed Chadwick Till (Motor Fuel Group), John Byrne (ESB Energy), Andreas Atkins (Ionity), Adrian Fielden-Gray (Be.EV), Richard Stobart (Char.gy), Peter Lagesse (CityEV), Will David (Clenergy), Chris Pateman-Jones (Connected Kerb), William Silverstone (Dragon Charging), Linda Grave (EV Driver), Lindsay Wallace (For:EV), Neil Isaacson (Liberty Charge), Karl Anders (MER Charging), Keith Brown (Paythru), Keith Hounsell (Plug-N-Go), Bruce Galiford (Raw Charging), Eugenio Herrero (Swarco), Michael Gibson (Fuse), Daniel Heery (Charge My Street) and Melanie Shufflebotham (Zap-Map).
READ MORE
Subscribe to the Move Electric newsletter
e-CARS
Video: Can the National Grid cope with a surge in electric vehicles?
e-BIKES
What to look for when buying an e-bike: Move Electric's top tipsx
The rise of Volt Bikes: 'when we launched, people thought we were mad'
e-MOTORBIKES
Maeving RM1 electric motorbike review
Q&A: Zapp founder on why electric mopeds are the future
Government plans 2035 ban on new non-zero emission motorbike sales
e-SCOOTERS
Tier to upgrade e-scooter fleet with a smart 'Parrot'
Q&A: Neuron Mobility's UK boss on e-scooters, safety and helmet selfies
e-WORLD
Polestar to supply battery tech to electric boat firm Candela
Engineering giant ABB working on electric Dover-Calais ferry