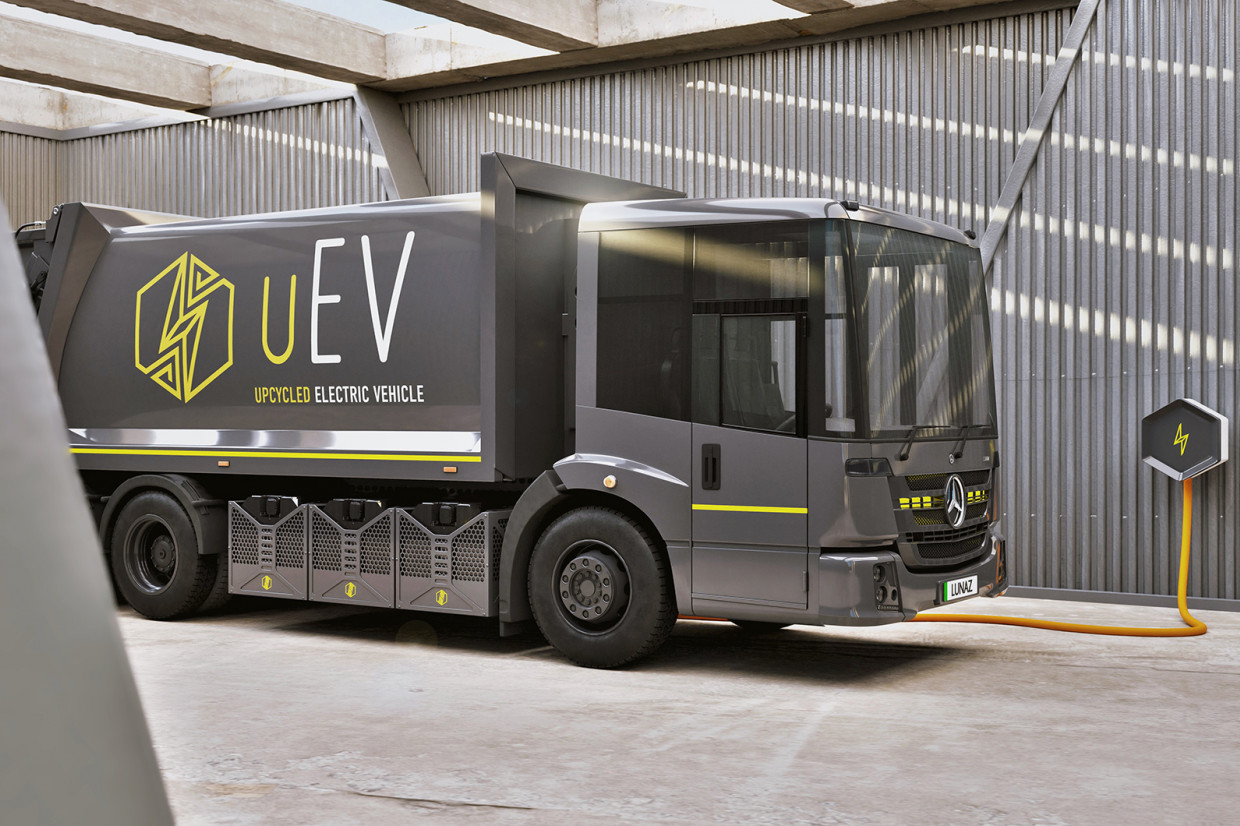 Electric conversion specialists Lunaz has unveiled its first 'upcycled' bin lorry, which showcases how existing industrial vehicles can be remanufactured for emissions-free running.
The Silverstone-based firm is currently best known for converting classic luxury cars to run on electric power – including a Rolls-Royce Phantom Mk5 that has just set an unofficial Brands Hatch lap record for an 'electromod'. Not heard about that? Well, then we suggest you click here to read the story and watch Move Electric's mega video.
Alongside the classic car conversion business, Lunaz Applied Technologies has also been developing a remanufacturing to 'upcycle' diesel-powered industrial machines, such as bin lorries and airport service vehicles, to electric power. Lunaz calls the machines it will produce from this process upcycled electric vehicles (UEV).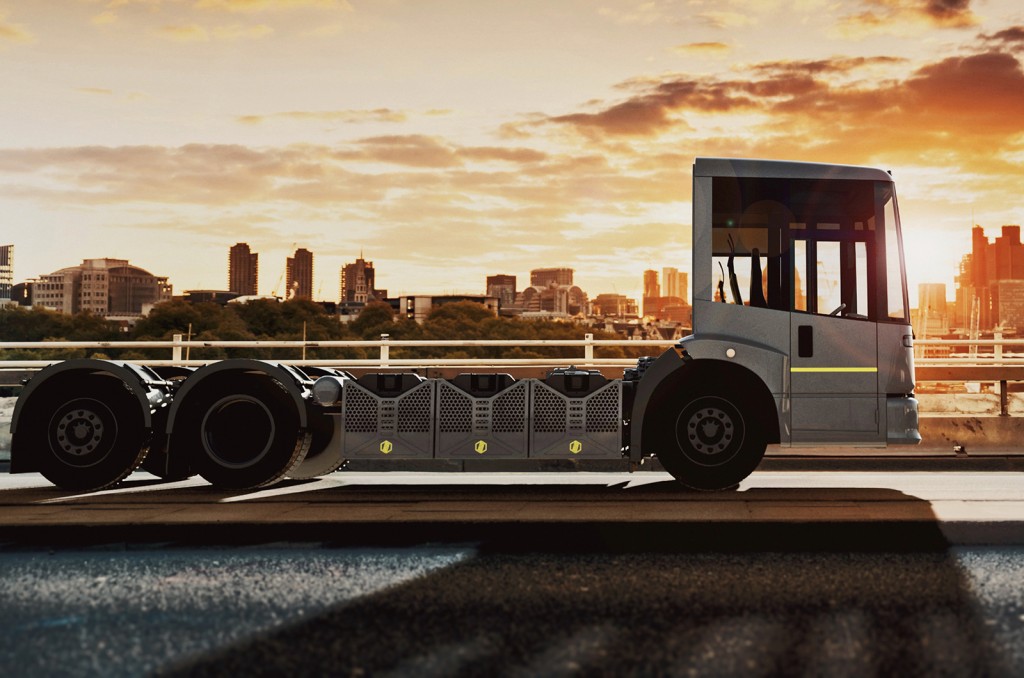 By converting existing machines, Lunaz says it removes the need for industrial vehicle operators to buy brand new electric machines in the future. The firm claims that converting an existing vehicle to a UEV saves more than 80% of the embedded carbon compared to buying new. It says the process is also cheaper – and converting an old machine will cost "broadly the same" as buying a new diesel equivalent.
Lunaz has developed the process for vehicles built using the Mercedes-Benz Econic platform, a specialist platform for industrial vehicles in classes 5, 6, 7 and 8. Lunaz says there are 80 million existing machines built on this platform in the UK, EU and US, and claims it has signed fleet electrification agreements with councils and private firms in both the UK and US.
Fittingly, the first vehicle Lunaz has saved from the potential scrapheap is a bin lorry. Lunaz says the process starts by giving the machine a bare-metal restoration, which effectively returns it to 'factory new' condition. The diesel engine is then removed and replaced by a Lunaz-developed modular electric powertrain.
A raft of safety and software upgrades are them made, including digital wing mirrors, and blindspot detection systems that use Radar and 360-degrees cameras. Following research, Lunaz has also upgraded the passenger seats to offer greater comfort, and revamped the layout of the cabin controls.
Lunaz claims that its modular system and approach means waste vehicles can be tailored for specific requirements, with varying sizes of battery packs depending on need. The new Lunaz software also includes telematics software that helps to reduce maintenance times.
Lunaz is due to start deliveries of its UEV machines in 2023. It is currently building a new factory near its current unit at Silverstone which will employ 350 people and will be able to produce 1100 per year.
The firm's ambitions don't end there: Lunaz is also plotting factories "around the globe" as part of a bold expansion plan. It has been helped in those ambitions after securing £147 million of investment in a new funding round.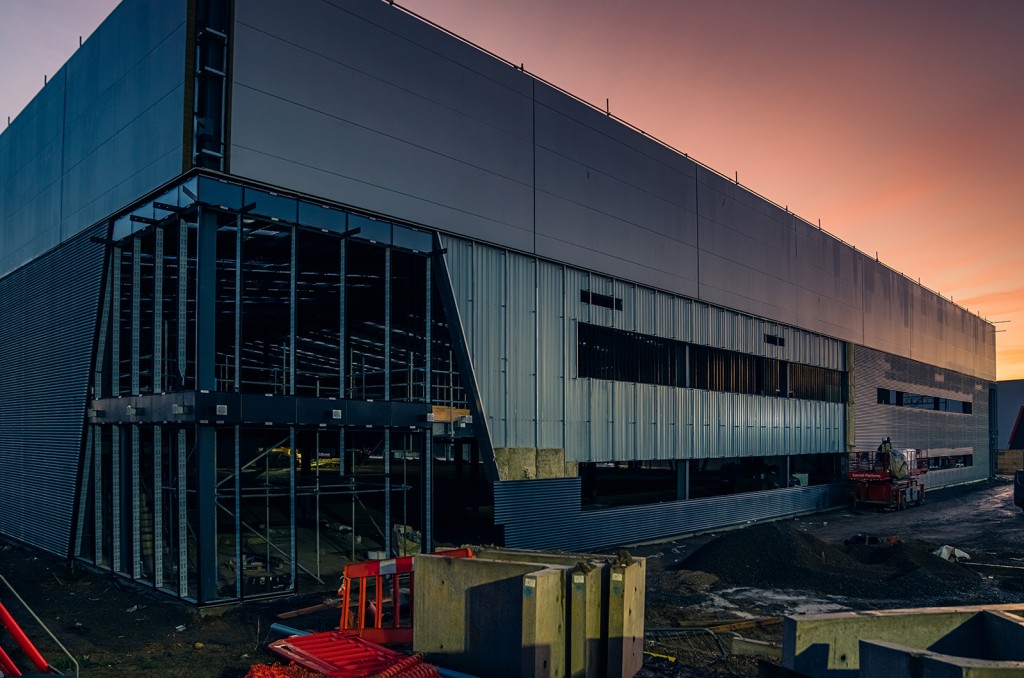 READ MORE
e-CARS
The 10 electric cars with the longest range
e-BIKES
Desiknio Pinion C1.9 Classic e-bike review
Ride for a worthy cause: Big Issue eBikes launches in Bristol
e-MOTORBIKES
Triumph reveals first electric TE-1 motorbike
BMW CE 04 electric scooter review
e-SCOOTERS
Superpedestrian Link e-scooter: first ride
The new battery tech designed to make e-scooters more sustainable
e-WORLD
New Candela C-8 electric hydrofoil has first 'flight'
Awake Ravik S 22 aims to take electric surfboards to the extreme