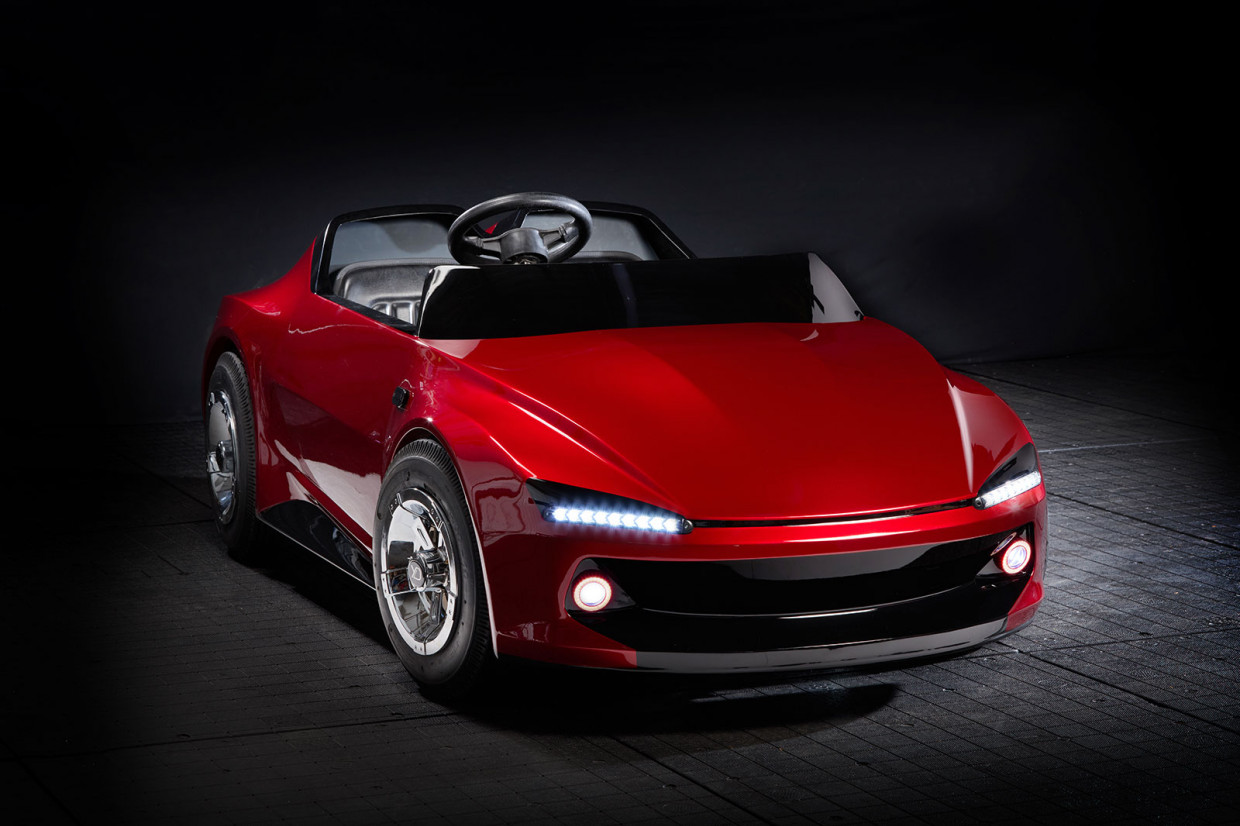 A fully British made electric car? Some patriotic readers might like the sound of that. But before you fire up the internet to order one you might want to consider who exactly you're buying it for. 
That's because the Young Driver Motor Cars (YDMC) Firefly Sport is a tiny EV at just 2.1 metres long and has been designed and built for children aged between four and ten-years-old. The big kids among us will be pleased to know that it can accommodate adults.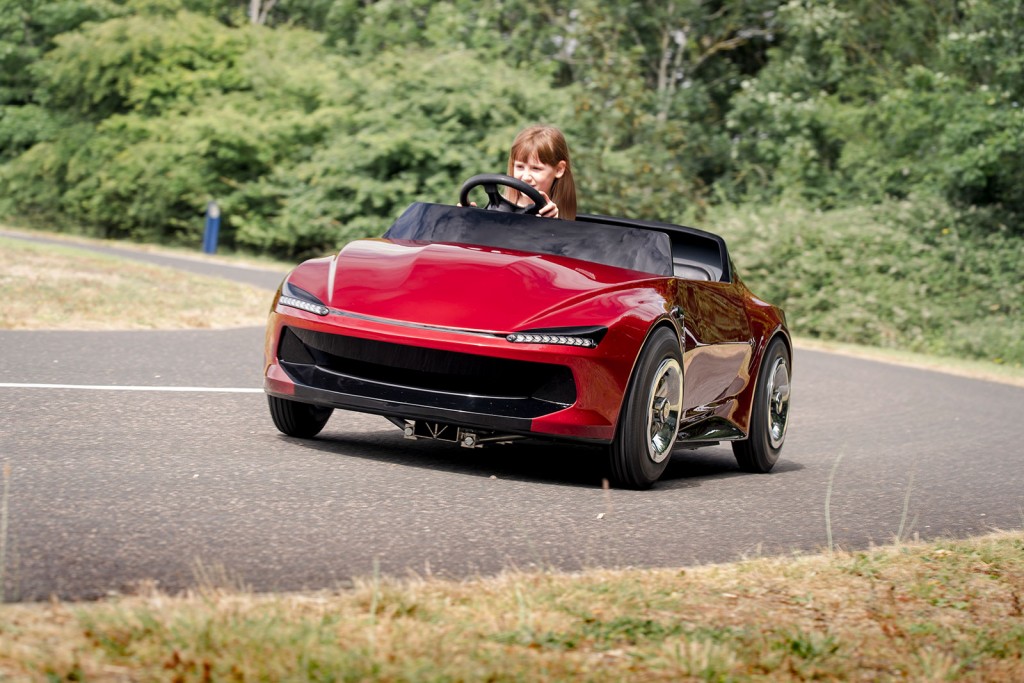 Young Driver Motor Cars is sister company to Young Driver, one of the largest under 17s driving schools. 
The Midlands-based firm says its Firefly Sport has been created to "enthuse the new generation of drivers about road safety and the growing importance of EVs". 
The firm's new EV has been made using only UK-sourced components - including the batteries and electric motor - with Young Driver Motor Cars claiming it to be the first all-British EV. 
YDMC's Firefly Sport uses an aluminium chassis with all-round independent suspension and rack and pinion steering. The exterior design of the Firefly has been created by automotive agency Puremedium.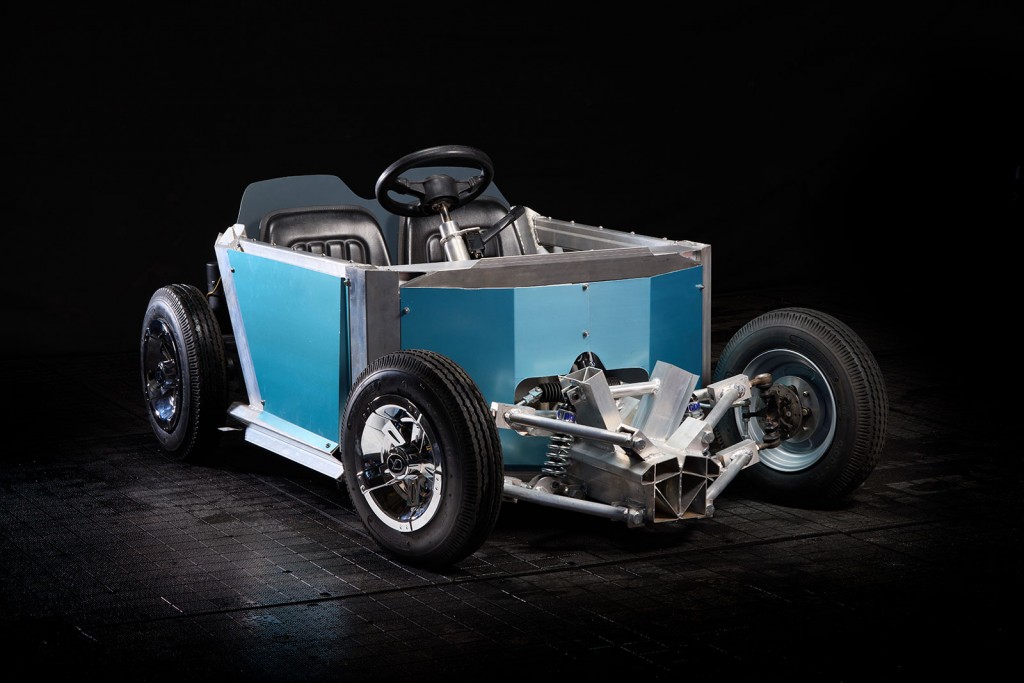 The children's EV uses two recyclable 12 volt batteries, powering twin 24 volt electric motors which are manufactured in Bournemouth. 
Maximum speeds vary depending on the choice of gearbox but will range from 25mph down to 7mph for youngest drivers. The car also has a remote cut-off facility, as well as an automatic cut-off if it senses obstacles in its path. 
Inside the open-topped two-seater, the driver is presented with a digital instrument pack which can be personalised with the user's information. There is also a speedometer, clock and range indicator. It even gets a reversing camera.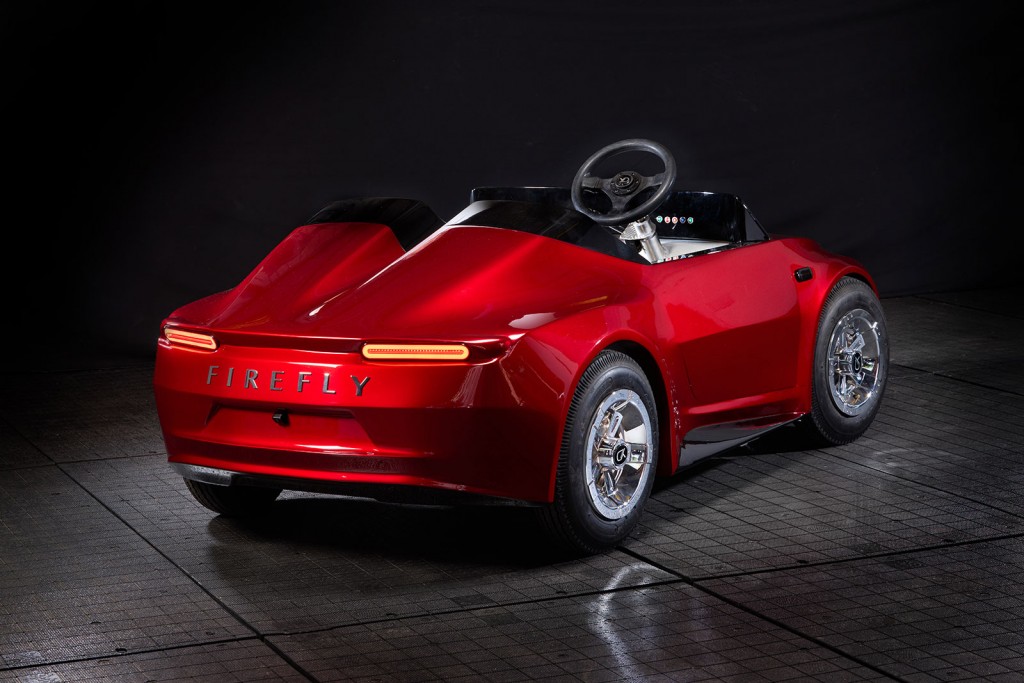 While the Firefly Sport will be available for four to ten-year-olds at 45 of Young Driver's training centres across the UK (£20 for 15 minute test drive), it can also be purchased outright. 
Pricing for the new EV will be revealed this week when the Firefly Sport makes its official debut at this year's British Motor Show. 
The car can be recharged using solar power and its battery cells can be removed and recycled.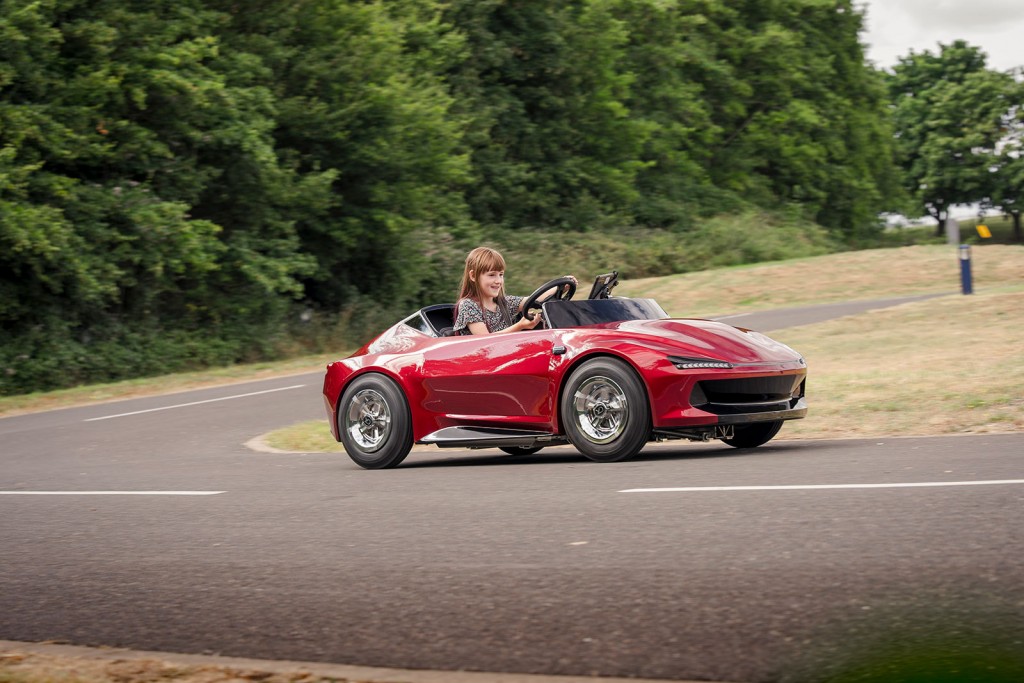 While production will initially focus on young drivers, YDMC plans to develop the range to include variants for subtle adult use in a range of applications.
"From its launch this month it will allow 4- to 10-year-olds the chance to get behind the wheel and have an authentic motoring experience, thanks to this model's sophisticated design and componentry, which fundamentally mirror the way a road car behaves, but at fully manageable speeds," said YDMC managing director, Ian Mulingani.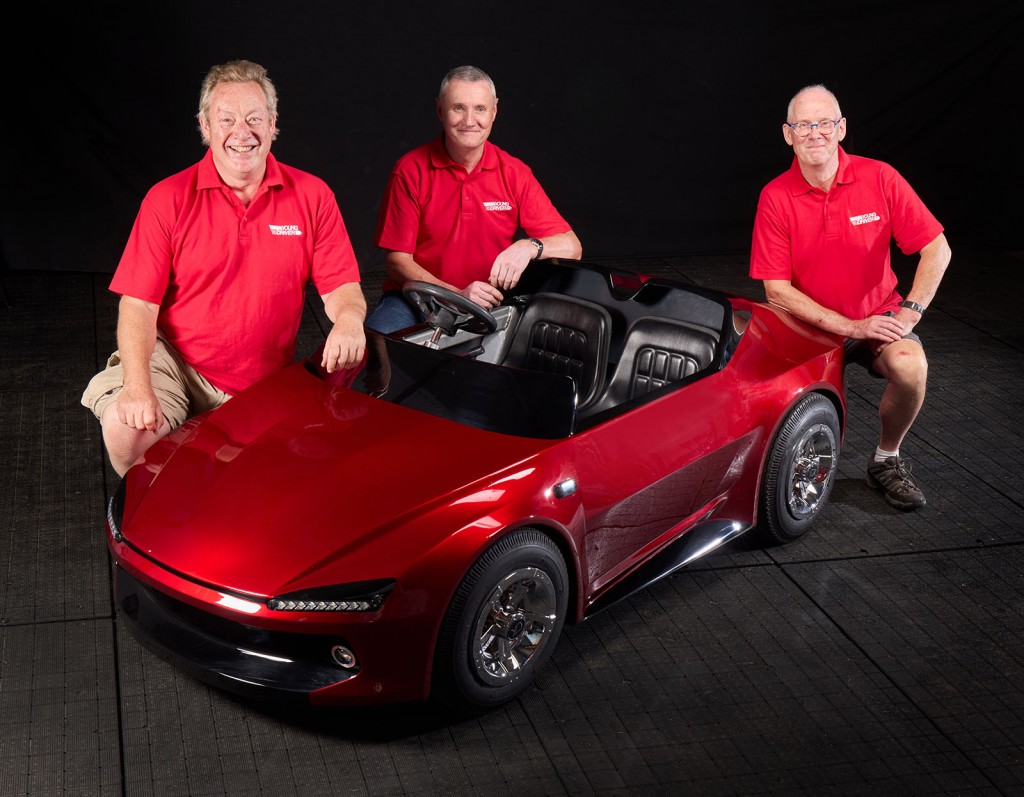 "But we're also proud that Firefly Sport will be this country's first all-British electric vehicle, when you take into account not only where it's manufactured, and the team responsible for its creation, but also that its components are sourced from here, too.
"The body comes from Huddersfield, the chassis is from Coventry, and the motors and batteries are from suppliers in Bournemouth and Bromsgrove. If you think about how the UK's motor industry is moving towards greater autonomy with parts-sourcing, we're definitely ahead of the curve."
The Firefly Sport will enter production later this month. 
READ MORE
Subscribe to the Move Electric newsletter
e-CARS
UK charging networks: complete guide to every provider
New Cupra UrbanRebel is a bold EV supermini with 273-mile range
e-BIKES
10 fun things to try on an electric bike
Living with a Gocycle G4: how easy is it to adjust to?
e-MOTORBIKES
Seat Mó eScooter 125 UK review
How to do a CBT on an electric motorbike
Energica unveils new Experia electric tourer motorbike
e-SCOOTERS
Are e-scooters legal in the UK?
Private e-scooter rules 'cannot simply copy' rental regulations
Superpedestrian's European boss on why e-scooters are for everyone
e-WORLD
New Candela P-12 Shuttle to arrive as first electric 'flying' ferry
Pipistrel Velis Electro: meet the first certified electric plane