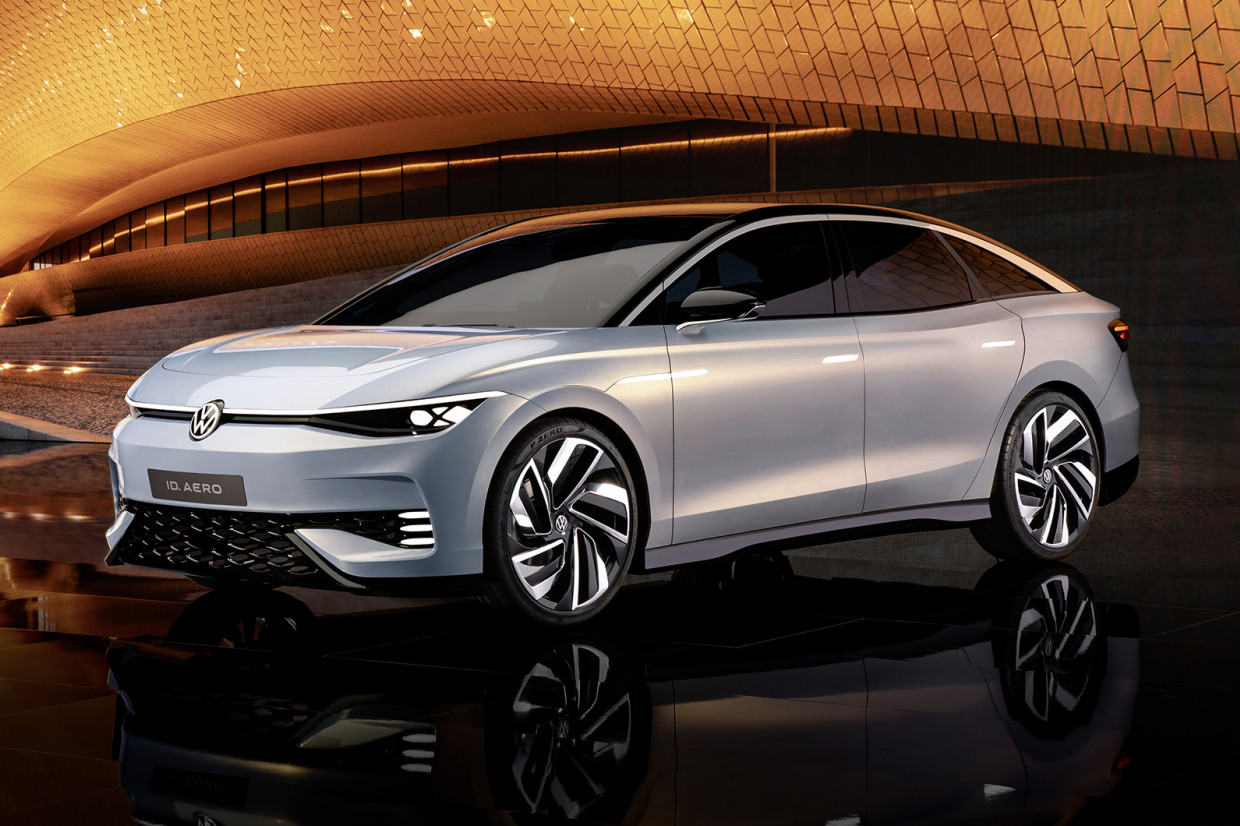 This is the Volkswagen ID Aero concept, which previews the German firm's new 'flagship' saloon that will arrive next year with a sleek design and a range of 385 miles.
The aerodynamically honed machine is the sixth member of the Volkswagen's ID family of electric cars, and will also use the Volkswagen Group's bespoke electric MEB platform. It is effectively an electric version of the Volkswagen Passat saloon.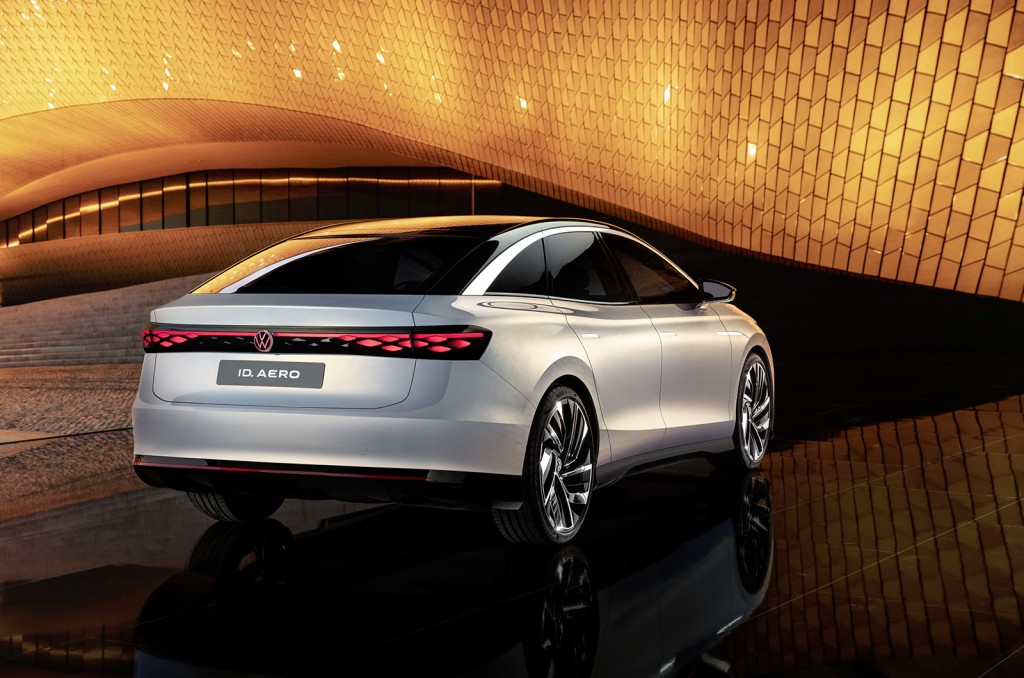 The ID Aero will follow the Volkswagen ID 4 as just the second ID model to be a 'global model' that is sold in Europe, China and the USA. It will go on sale in China – where big saloons remain far more popular than other markets – late next year, with European production due to begin in late 2023 ahead of sales starting in early 2024.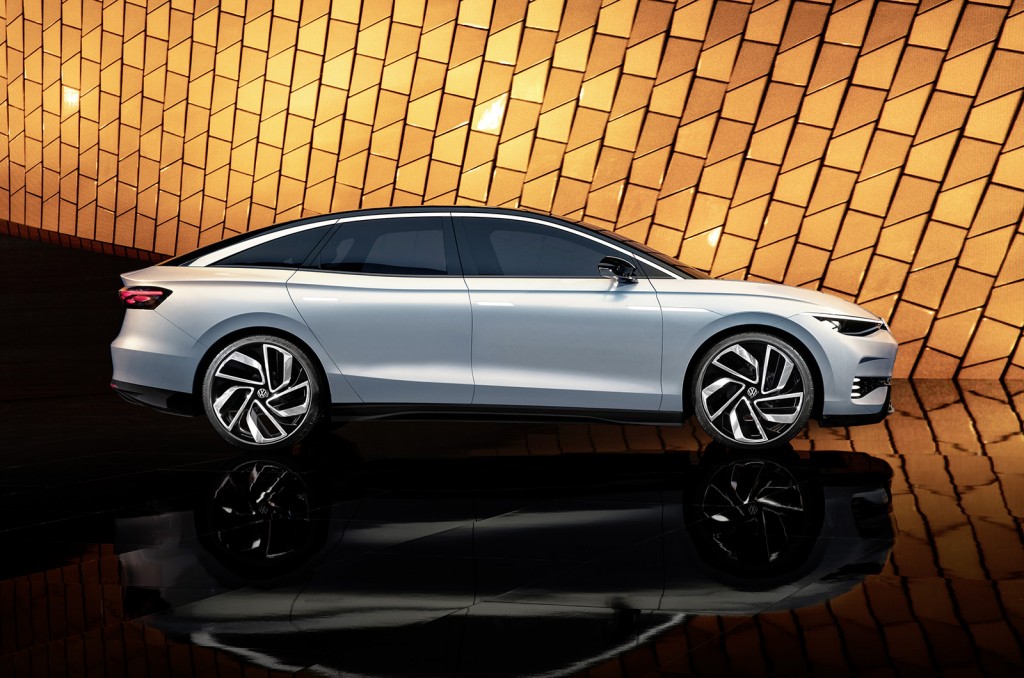 The ID Aero concept is described by Volkswagen cars bold Ralf Brandstatter as "a car with an emotional and at the same time extremely aerodynamic design". Brandstatter also promised it will offer "an extraordinary amount of space and a premium interior". 
The machine is almost 5000mm long, and has a long coupe-style sloping roof to boost the car's aerodynamics – Volkswagen claims a drag coefficient of 0.23. As with other ID models, the car features a stretched wheelbase – believed to be close to 3000mm – and short overhangs, which the firm claims also allows for a large interior (although we've yet to see any images of it).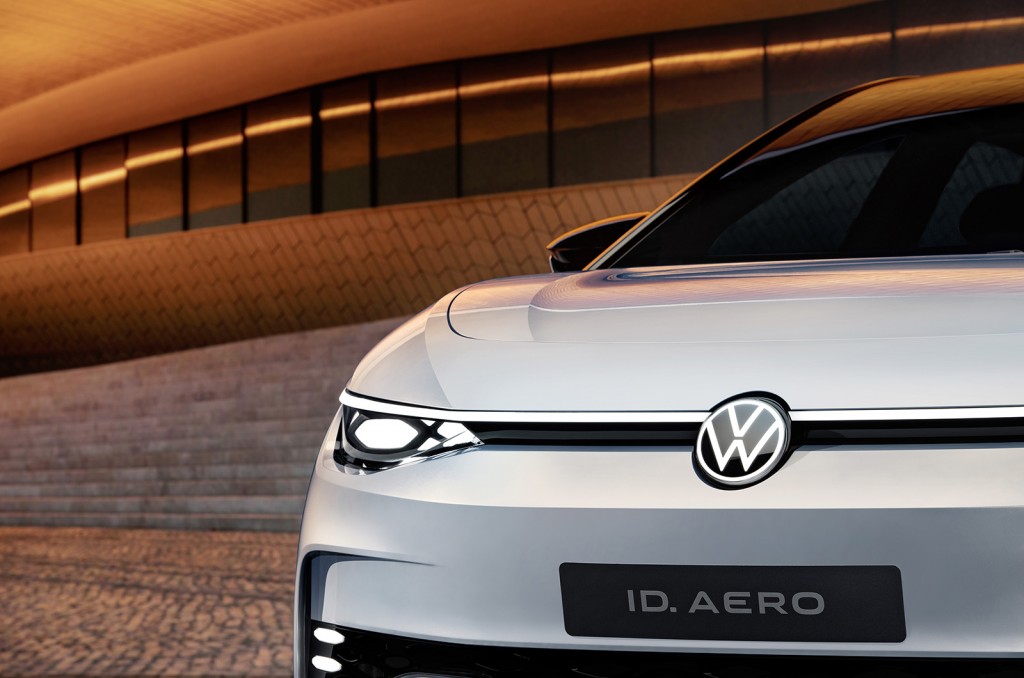 There's also a short, low bonnet, flush door handles and a distinctive new headline design, although the styling of the machine is definitely in keeping with other ID models. The concept sits on 22in wheels.
As with other big ID models, power will be drawn from a 77kWh battery. It is understood the smaller 52kWh battery could eventually be offered. Volkswagen hasn't given details of the power outputs that will be available, but expect single- and twin-motor versions offering between 125 and 220kW.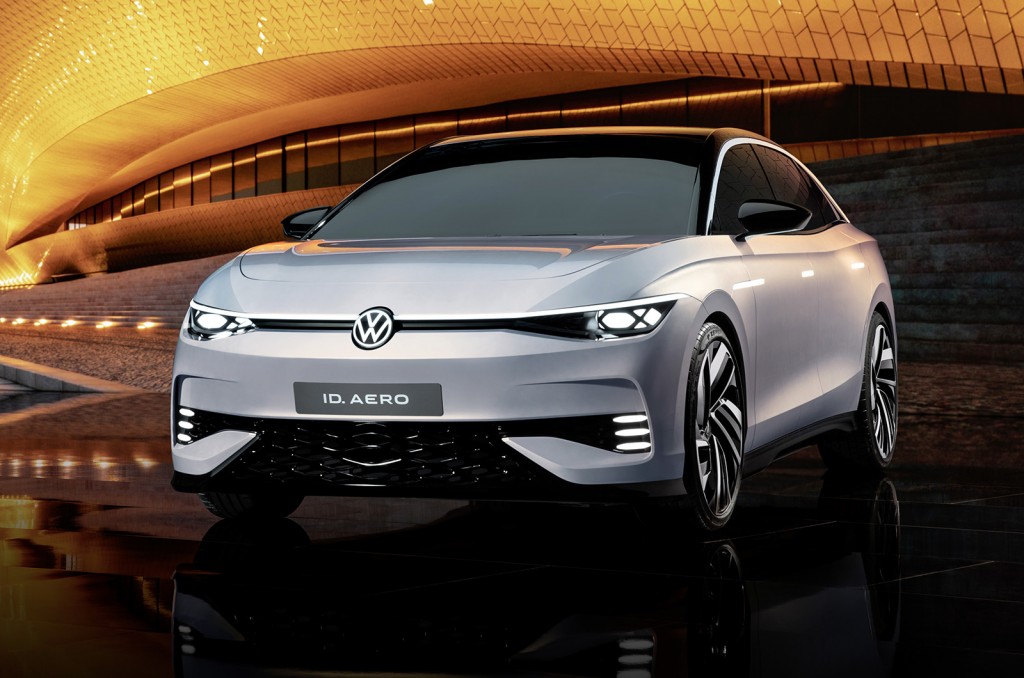 It is understood that the production version of the ID Aero could be named the ID 6, to mark it out at the top of the ID line-up of passenger cars ahead of the Volkswagen ID 3 hatch and the ID 4 and ID 5 SUVs.
The only catch is that the ID 6 nameplate is already used for a big SUV that's only available in China. If Volkswagen does choose ID 6, expect the Chinese machines to be renamed ID 6 Saloon and ID 6 SUV.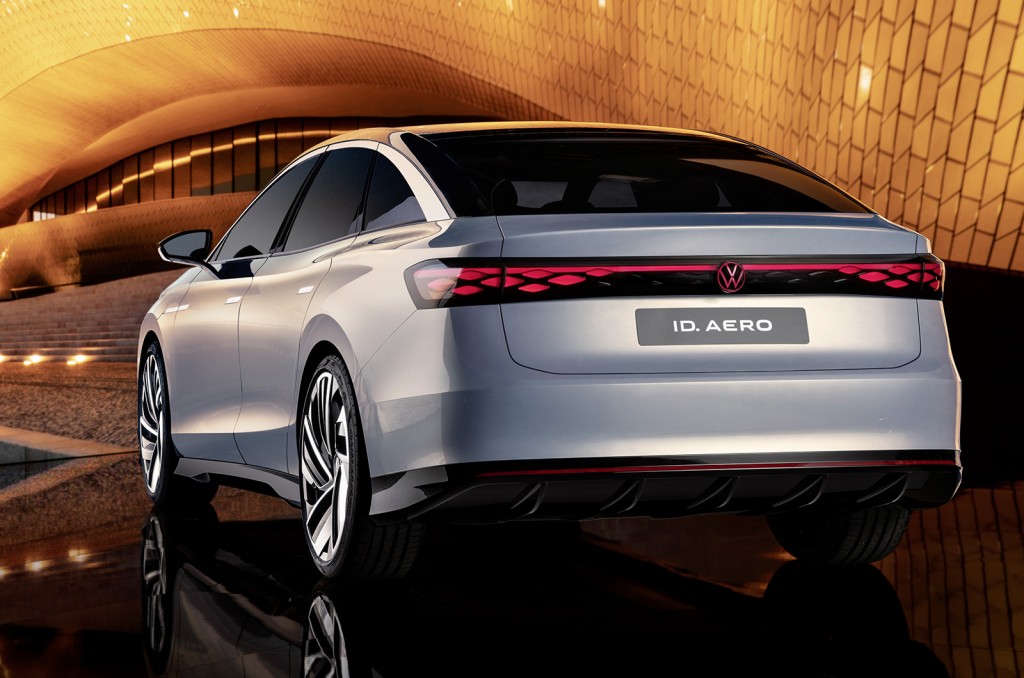 There is a small chance that Volkswagen could choose to keep the ID Aero title, given that's been the long-time working title of the car and the firm has taken the same approach with the Volkswagen ID Buzz camper van revival.
The European versions of the ID Aero production model – including right-hand drive models for the UK – will be made at Volkswagen's Emden plant.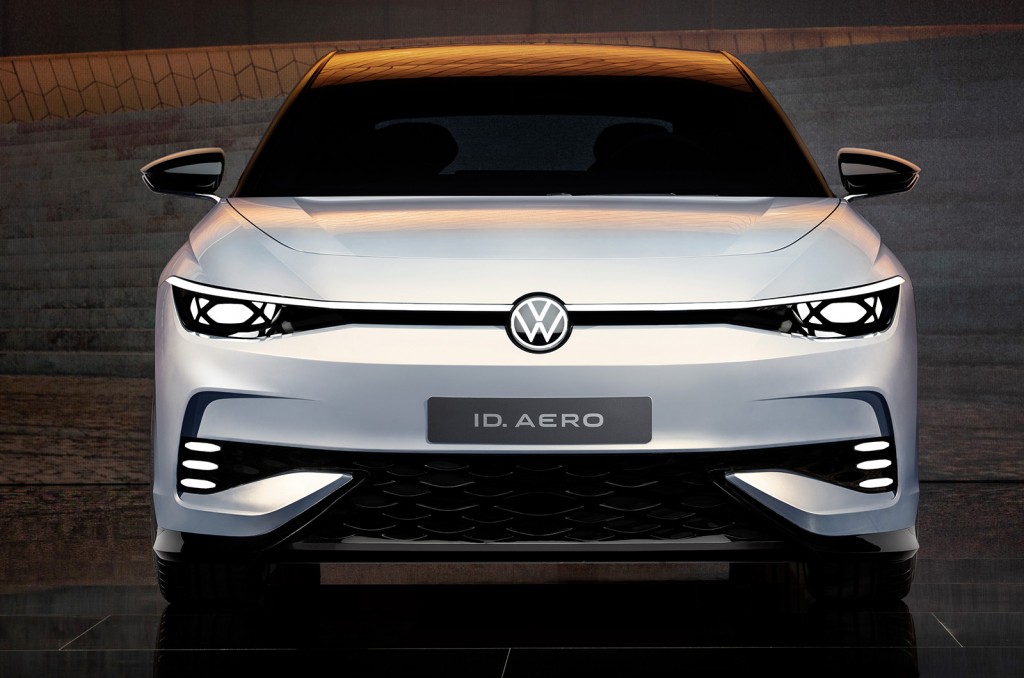 READ MORE
Subscribe to the Move Electric newsletter
e-CARS
UK charging networks: complete guide to every provider
New Cupra UrbanRebel is a bold EV supermini with 273-mile range
e-BIKES
10 fun things to try on an electric bike
Living with a Gocycle G4: how easy is it to adjust to?
e-MOTORBIKES
Seat Mó eScooter 125 UK review
How to do a CBT on an electric motorbike
Energica unveils new Experia electric tourer motorbike
e-SCOOTERS
Are e-scooters legal in the UK?
Private e-scooter rules 'cannot simply copy' rental regulations
Superpedestrian's European boss on why e-scooters are for everyone
e-WORLD
New Candela P-12 Shuttle to arrive as first electric 'flying' ferry
Pipistrel Velis Electro: meet the first certified electric plane