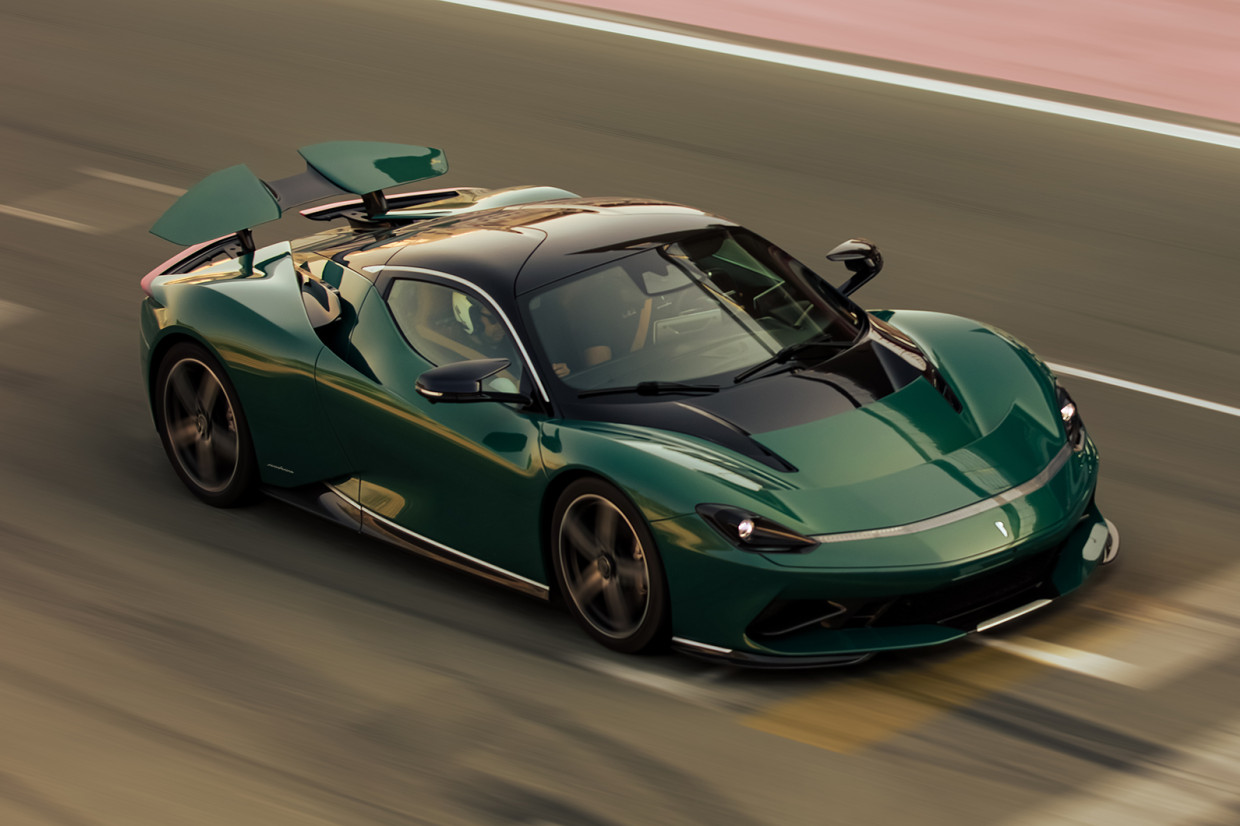 Automobili Pininfarina has revealed the official performance stats for the wild 1400kW Battista hyper GT – and even more crazily fast than you probably expected.
Described by its maker as the "world's first electric hyper GT", the limited-run Battista draws power from four motors, with one mounted on each wheel. The firm had previously claimed a 0-60mph time of 2.0 seconds thanks to a whopping 1726lb ft of torque, but official homologation tests show that it's even quicker.
The fastest way to get electric news in your inbox: subscribe to the Move Electric newsletter
According to the firm, the Battista can achieve the 0-60mph sprint in 1.79secs, and 0-62mph (that's 100kmh to your metric friends) in 1.86secs. That makes it the fastest accelerating electric car on the market.
And thanks to that electric power, it doesn't stop there: the Battista can achieve 0-120mph in a frankly ridiculous 4.49secs.
Thanks to carbon ceramic brakes the Battista can stop, too: Pininfarina cites a 62mph-0mph stopping distance of just 31 metres, which it says is a world record for an EV.
The Battista has a top speed of 217mph, while a 120kW battery gives an official range of 296 miles (although, fairly obviously, not if you regularly test out that 1.79secs 0-60mph sprint). 
The £2m hyper EV is currently built at the firm's 2300-square metre facility, with the model having a limited production run of 150 units.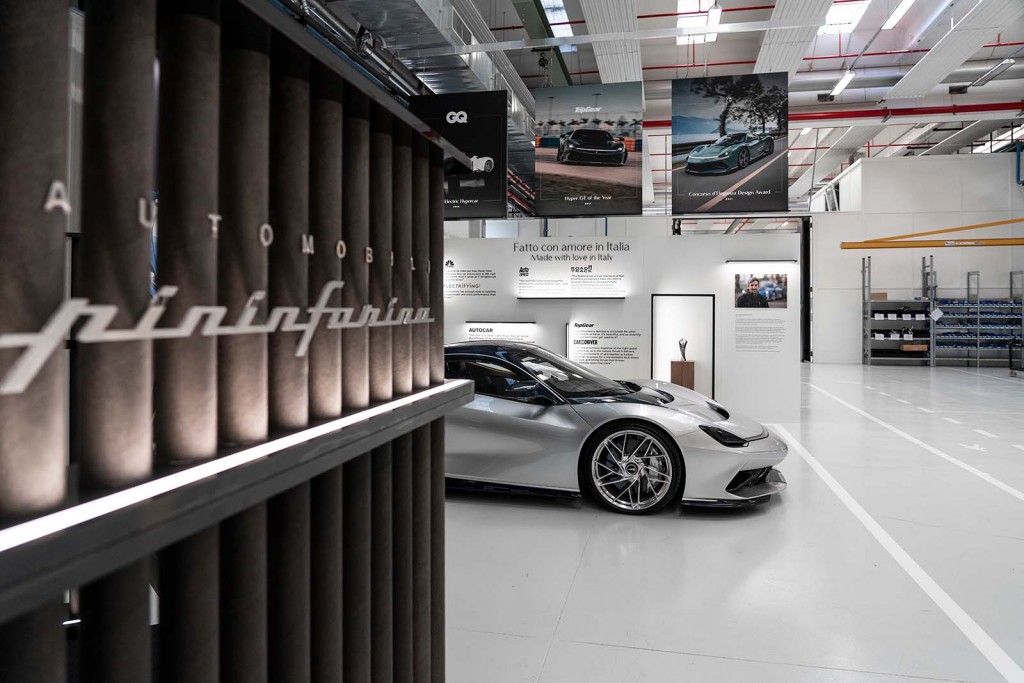 The Battista factory is split into 14 production and quality assurance zones. To maintain Pininfarina's coachbuilding heritage, the firm will combine modern technologies - such as bespoke mounting rigs - combined with more traditional processes. 
Pininfarina's EV shares around half of its components with the Rimc C_Two, with the Battista using the powertrain from the Croatian firm's second generation hyper EV. 
The firm says that each individual Battista will be assembled by 10 craftsmen taking more than 1250 hours to complete, with the special Battista Anniversario variant taking 1340 hours.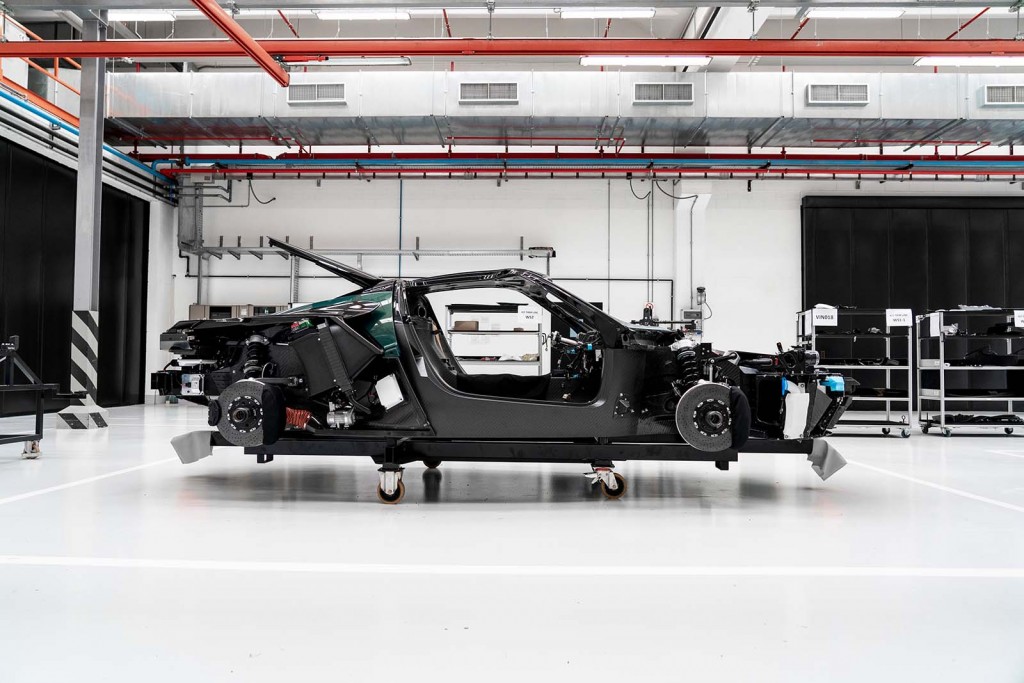 Alongside the production facility, Pininfarina will invite customers to the factory to meet the team behind the vehicle and work in partnership to tailor the design of their car. 
Pininfarina claims to be able to create 128 million configurations for the colours, materials and engravings which they believe "enhances Battista's investment status, building on a rich history of collectible motoring masterpieces". 
"The Battista Atelier is surrounded by history and inspiration in a facility that's been refurbished to accommodate the assembly of the most powerful car to ever be created in Italy," said Andrea Novello, Director of Production for Pininfarina Automobili.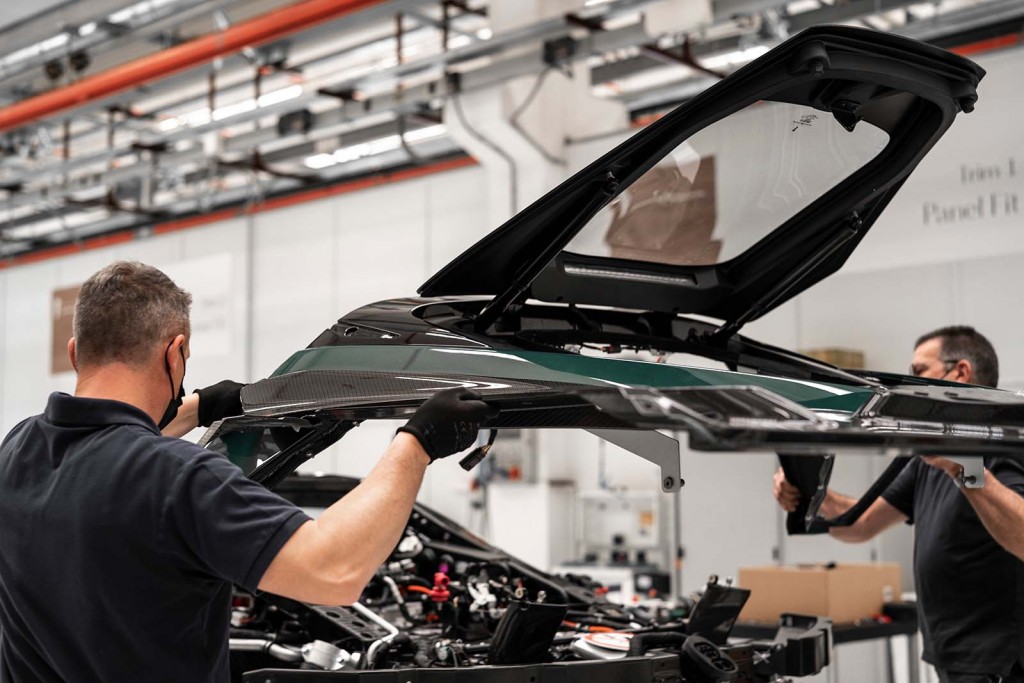 "Here we blend the most technically advanced components, materials, and quality assurance processes to ensure Battista ownership is as thrilling as the driving experience it offers."
Every Battista passes through different zones during its assembly before the car is tested on a bespoke test route to assess how owners will use their vehicles on various routes and road surfaces.  
First deliveries are expected this summer with just five Battista Anniversario models being created as part of the total 150-unit production.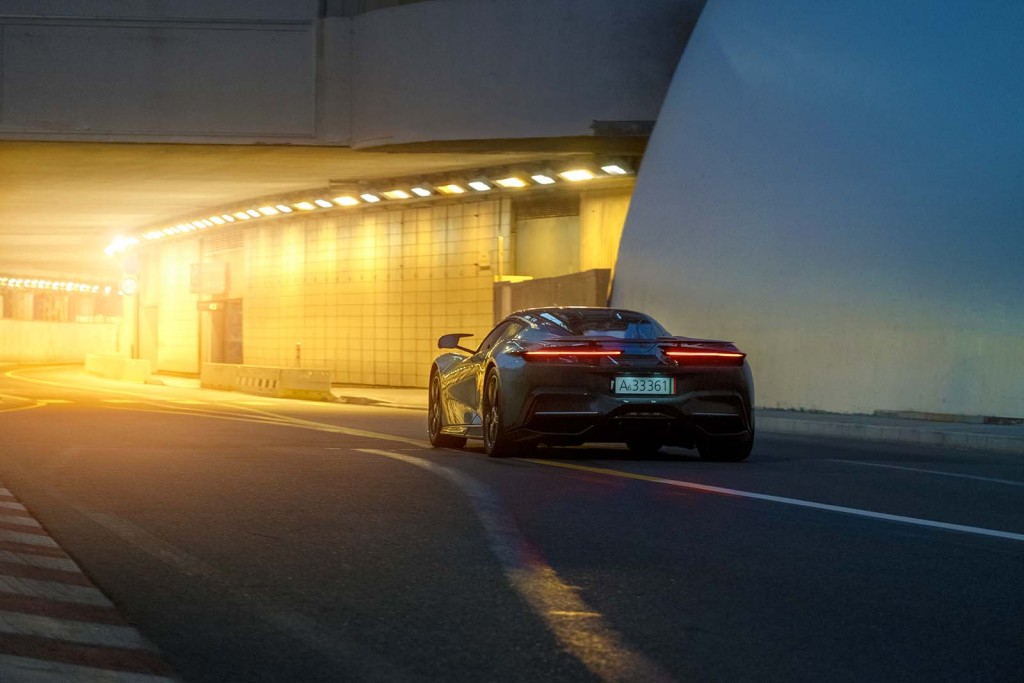 READ MORE
Subscribe to the Move Electric newsletter
e-CARS
UK charging networks: complete guide to every provider
New Cupra UrbanRebel is a bold EV supermini with 273-mile range
e-BIKES
10 fun things to try on an electric bike
Living with a Gocycle G4: how easy is it to adjust to?
e-MOTORBIKES
Seat Mó eScooter 125 UK review
How to do a CBT on an electric motorbike
Energica unveils new Experia electric tourer motorbike
e-SCOOTERS
Are e-scooters legal in the UK?
Private e-scooter rules 'cannot simply copy' rental regulations
Superpedestrian's European boss on why e-scooters are for everyone
e-WORLD
New Candela P-12 Shuttle to arrive as first electric 'flying' ferry
Pipistrel Velis Electro: meet the first certified electric plane