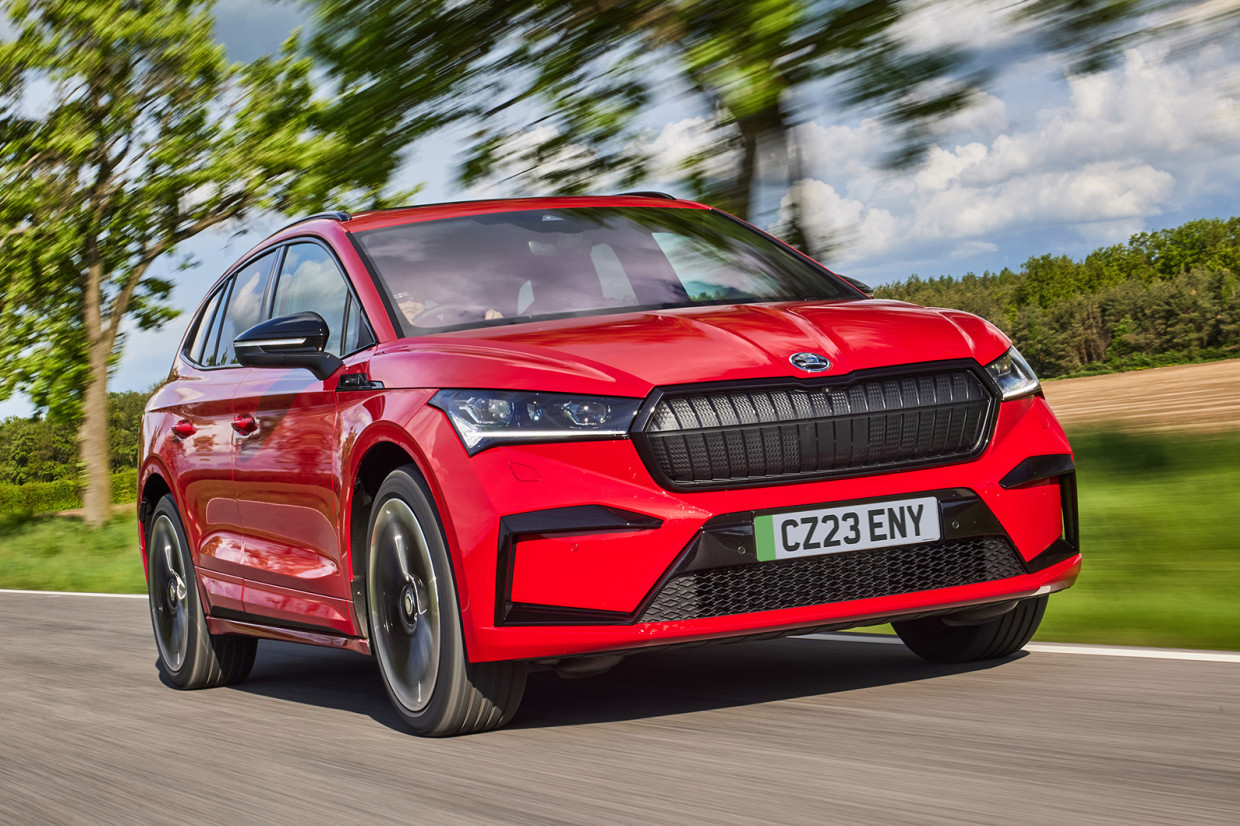 New versions of the Skoda Enyaq iV electric SUV will receive a raft of upgrades, including new infotainment functions and revamped software designed to maximise the range of the battery.
The updates will be part of the 2023 model year package for the Czech machine, which is now available to order. They are enabled by the use of the latest v3.2 version of the MEB platform software used on the machine. 
Notably, the machine will now be offered with two sizes of battery again, with the smaller Enyaq iV 60 – which has a range of 246 miles – back on sale. That will be offered alongside the Enyaq iV 80, which has an official range of up to 339 miles
Skoda Enyaq iV: Move Electric's definitive review
Skoda claims that the upgrades for the new model year include improvements to the high-voltage battery management system of the Enyaq iV, which it says reudces the electrical losses from the battery helping to maximise range. That said, the official range of the cars has not changed.
The new operating system, which is shared with other VW Group models such as the Volkswagen ID 4, also includes the ability to accept over-the-air software updates in future. There have also been changes to the sat nav and the head-up display system, along with "visual improvements" to the heating and ventilation infotainment screens. 
One-off Skoda FestEVal camper unveiled
Buyers will also get three years of Remote Access, which enables owners to check the status of their car using a smartphone app, for free. 
Meanwhile, Skoda has also cut back the option packages to offer four packages: Clever, Plus, Advanced and Maxx. New single options include a panoramic sunroof for £855 and a a heat pump (£1035).
Prices for the Enyaq 60 iV now start from £38,480.
READ MORE
Subscribe to the Move Electric newsletter
e-CARS
UK charging networks: complete guide to every provider
New Cupra UrbanRebel is a bold EV supermini with 273-mile range
e-BIKES
10 fun things to try on an electric bike
Living with a Gocycle G4: how easy is it to adjust to?
e-MOTORBIKES
Seat Mó eScooter 125 UK review
How to do a CBT on an electric motorbike
Energica unveils new Experia electric tourer motorbike
e-SCOOTERS
Are e-scooters legal in the UK?
Private e-scooter rules 'cannot simply copy' rental regulations
Superpedestrian's European boss on why e-scooters are for everyone
e-WORLD
New Candela P-12 Shuttle to arrive as first electric 'flying' ferry
Pipistrel Velis Electro: meet the first certified electric plane