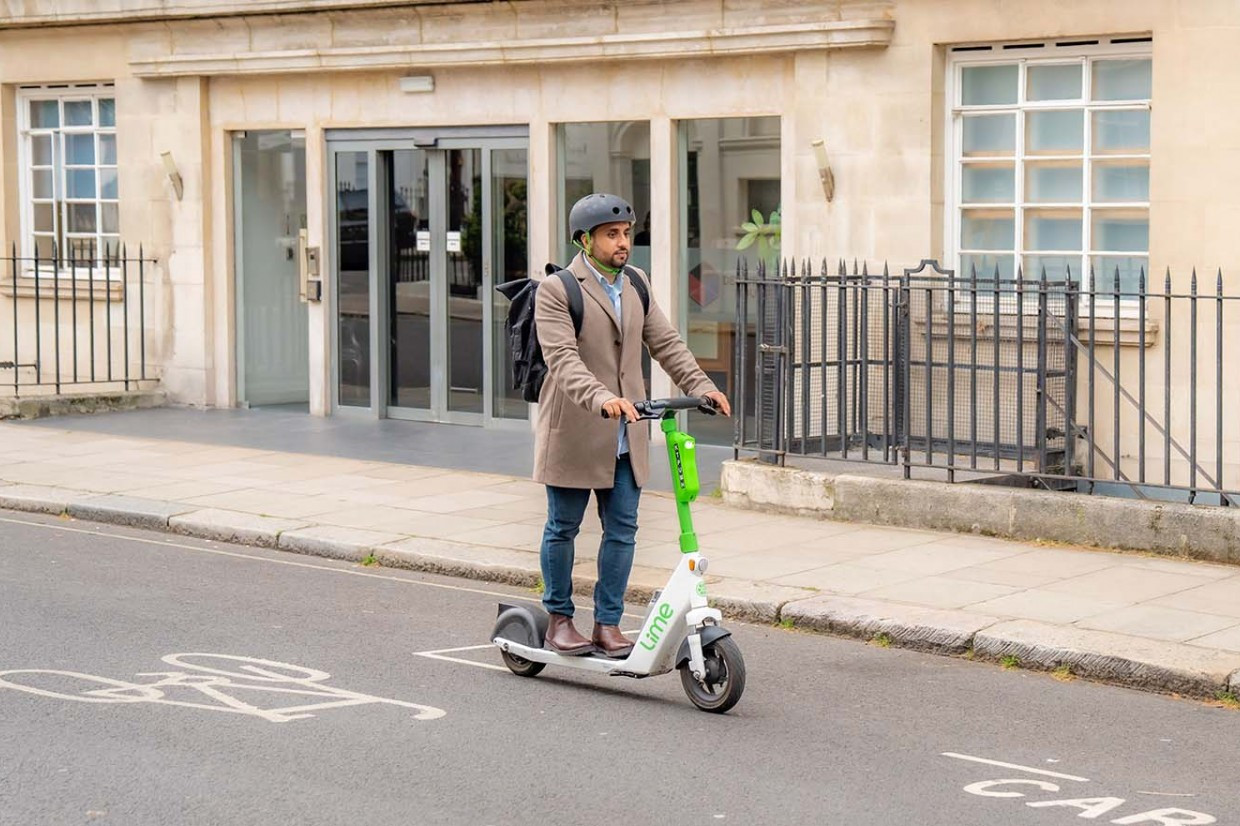 The Mayor of London has launched a new £110 million Scrappage Scheme to take older polluting vehicles off the road – with drivers offered incentives to switch to e-bikes, e-scooters and other sustainable forms of transport.
The new initiative has been launched ahead of the expansion of the UK capital's Ultra Low Emission Zone (ULEZ), and features a range of grants for low-income and disabled London residents and small businesses who scrap non-compliant vehicles.
E-mobility news you won't want to scrap: get our FREE newsletter
People taking part in the scheme can also take advantage of offers from a number of e-bike and e-scooter businesses. Lime, Dott and Tier, the three firms that operate rental e-scooter fleets in London, are offering free e-scooter and e-bike rides as an added incentive.
The ULEZ currently covers the areas inside the North and South Circular, but in August this year it will be substantially expanded to cover all of Greater London. Vehicles that do not meet certain emission standards – including most pre-2006 petrol-engined cars and pre-2015 diesels – will have to pay £12.50 per day to enter the zone. TfL estimates that 20,000 to 40,000 vehicles will be taken off the road as a result.
The new Transport for London (TfL) Scrappage Scheme features a range of grants to people and businesses who agree to scrap non-compliant vehicles. Londoners receiving certain means-tested benefits can get up to £2000 – or take a smaller cash grant and two free annual bus/tram travel passes – to scrap their vehicles, while disabled residents will receive up to £5000 to retrofit theirs.
Small businesses will be able to claim grants of up to £9500, depending on the type of vehicle. Certain Londoners can also apply for a grace period, giving them extra time to trade in their machines.
Businesses support Scrappage Scheme with extra offers
To support the Scrappage Scheme, a number of retailers, operators and manufacturers have added their owqn discounts and incentives.
Dott, Lime and Tier – London's three e-scooter operators – have teamed up with TfL to offer discounted and free rides to successful applicants to the scheme. 
Are e-scooters legal in the UK? Move Electric's definitive guide
Dott will offer a total of £30 off 30 rides on its e-bikes and e-scooters. Users will be given £30 in credit, receiving £1 off each ride for 30 rides.
Lime is offering 300 minutes of free e-scooter rides, in the form of five 20 minute riders per month for three months. Two be eligible, applicants will need to provide proof of their low-income status and evidence of their vehicle's scrapple.
Tier will allow Scrappage Scheme users who meet TfL's benefits criteria to join its UK Access Scheme, which provides 50 per cent off e-scooter and e-bike journeys for six months. The service is also open to charities.
Tier is also offering everyone who lives within the expanded ULEZ zone two free 'unlocks' and 20 minutes of free riding. That offer can be redeemed by using the code TIERULEZ in the firm's app.
London e-bike rental firm Human Forest will offer successful applicants to the Scrappage Scheme two months worth of free riding time on its fleet of machines.
Leading e-bike retailer Fully Charged will offer a range of incentives, including £400 off the purchase price of an Urban Arrow cargo e-bike.
Brompton is offering 10 per cent off the purchase price of certain bikes, while its Bike Hire arm is offering between £90 and £240 off an annual bike or e-bike subscription.
London-based e-bike firm Volt is offering deals including £100 off the purchase price of an e-bike and a free chain lock, or buyers can receive a bundle worth £200 that includes a chain lock and 30 days of free insurance.
Electric motorbike firm Cake is offering participants in the scheme £500 worth of parts and accessories.
Other retail businesses and manufacturers are offering incentives. Firms who are supporting TfL with schemes for people taking part in the Scrappage Scheme are: Bikeworks, Breathe cars, Brompton Bikes, Cake, Enterprise, Ford, Hiyacar, IVECO, Larry vs Harry (Bullitt), Paradise Cycles, Peddle My Wheels, PHVC, Santander Cycles, Tern Cycles, The Car Loan Centre, Virtuo, Volt, Zipcar UK.
READ MORE
Subscribe to the Move Electric newsletter
e-CARS
Ten electric cars we're excited for in 2023
Getting an EV sideways: how easy is it to drift a Kia EV6 GT?
Q&A: Jaguar Racing's Sam Bird and Mitch Evans on Formula E's new era
e-BIKES
Ten electric bikes we're excited for in 2023
Can you get fit using an electric bike?
e-MOTORBIKES
Ten electric motorbikes we're excited for in 2023
Super Soco TC Max electric motorbike review
Cake and Polestar team up for new special edition Makka e-motorbike
e-SCOOTERS
Planned laws to legalise private e-scooters face delay
Five key takeaways from the rental e-scooter trials report
Which train firms have banned e-scooters from their services?
e-WORLD
Move Electric's best features of 2022: lap records, tuk-tuks… and sausage rolls
Volvo Trucks keeps on electric trucking with three new models