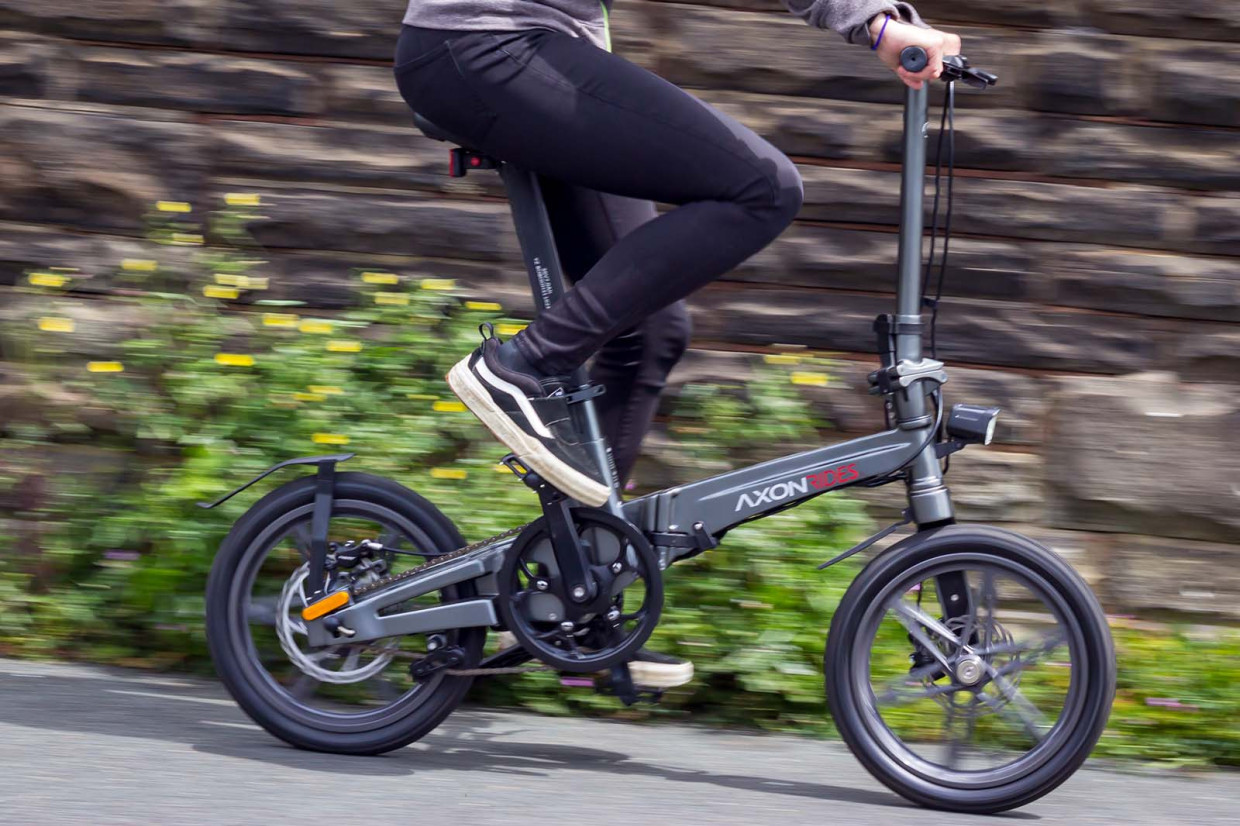 Move Electric rating: three stars out of five
What does it cost? 
£2280
What is it?
The Axon Rides Pro Max is an electric folding bicycle designed for inner-city use and short journeys. The Pro Max is the most expensive bike Axon Rides makes, sitting above the Axon Rides Pro Lite that we've previously reviewed and various other Pro iterations.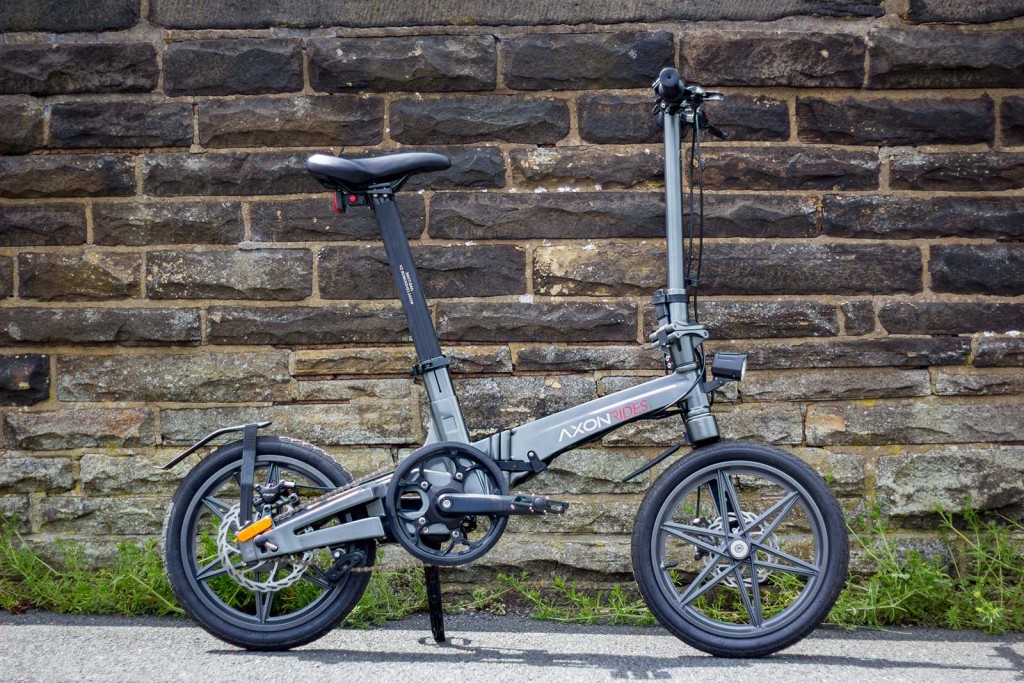 The Pro Lite cost £1665 while the Pro Max is sold for £2280, so it is a big price difference, but what extras do you get for your money?
Best electric bikes for every category
For a start, the motor is the same, but the Pro Max comes with a torque sensor which helps the motor react to your pedal strokes a bit sooner. I did find there was a difference in the responsiveness of the motor in the Pro Max compared to the Pro Lite and it certainly helped to have that reliable assist kick in when setting off at junctions or on a hill. 
Secondly, you'll find a larger capacity battery. The Pro Max comes with a 7 Ah battery compared to the Pro Lite's 5.4 Ah. Axon Rides suggests the Pro Lite has a battery range of up to 25 miles while the Pro Max is increased to a maximum of 30. I'd say this is pretty accurate, as even on hilly terrain and using the maximum assist level for the majority of my rides, the halfway drain point was around 13 miles in on the Pro Max. So for flatter, easier rides, I can certainly see riders hitting the 30-mile range. 
Subscribe to the Move Electric newsletter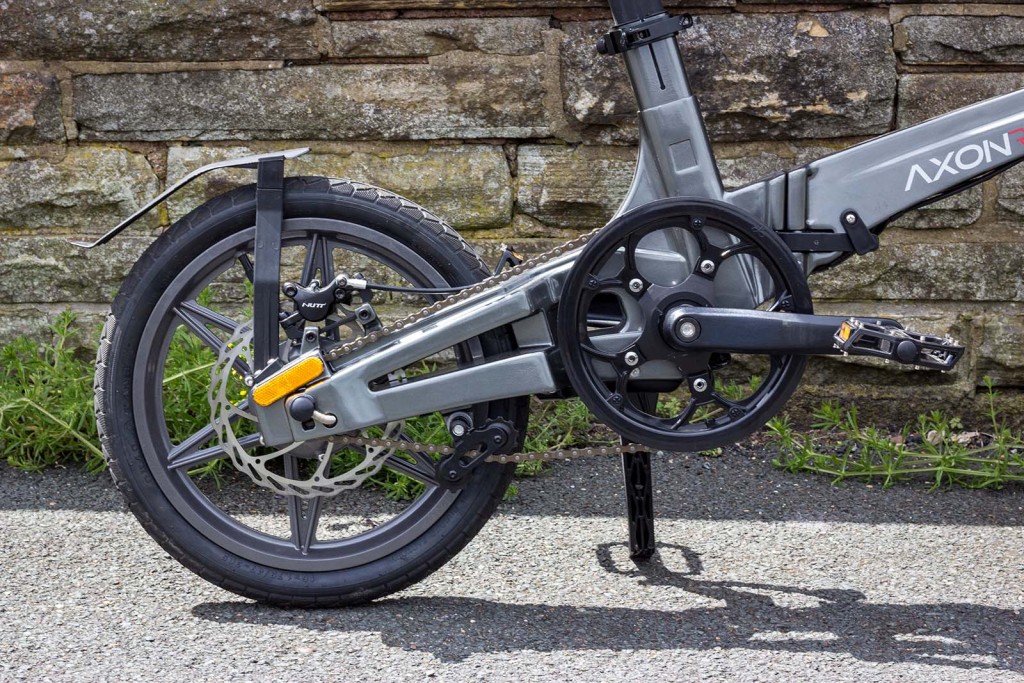 What is it like?  
At first glance, and then the second, third and fourth, it's difficult to ascertain what is different between the two models. The colours are the same, the accessories are the same, the only difference being the torque sensor (which is not outwardly visible) and the battery – which is still in the seat post and doesn't look or feel any larger than the Pro Lite. 
That's not to say it's not a stylish bike, and why change something between models if it looks good and is to the brand's taste? I would like to see more colour choices, but that's my personal preference.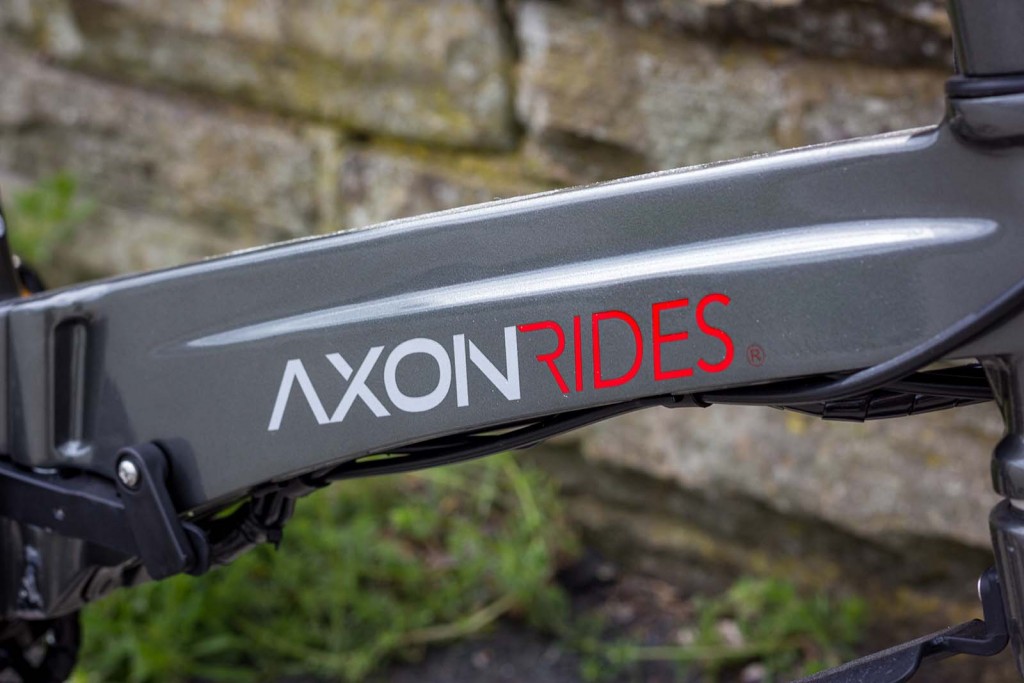 The ride quality of the Pro Max is decent for a folding bike. The 1.75in-wide tyres certainly inspired confidence over potholes and helped to provide a comfortable ride on the roads. The handling is of course twitchy, but there's not much you can do about that with a bike with no stem. 
I found that the motor worked reasonably well, and noticeably better than the Pro Lite. As mentioned above the Pro Max uses a torque sensor and detects when you are pedalling sooner than if it didn't have one. It's quiet, too, and a couple of times I had to check it was still on because I physically couldn't hear any whirring.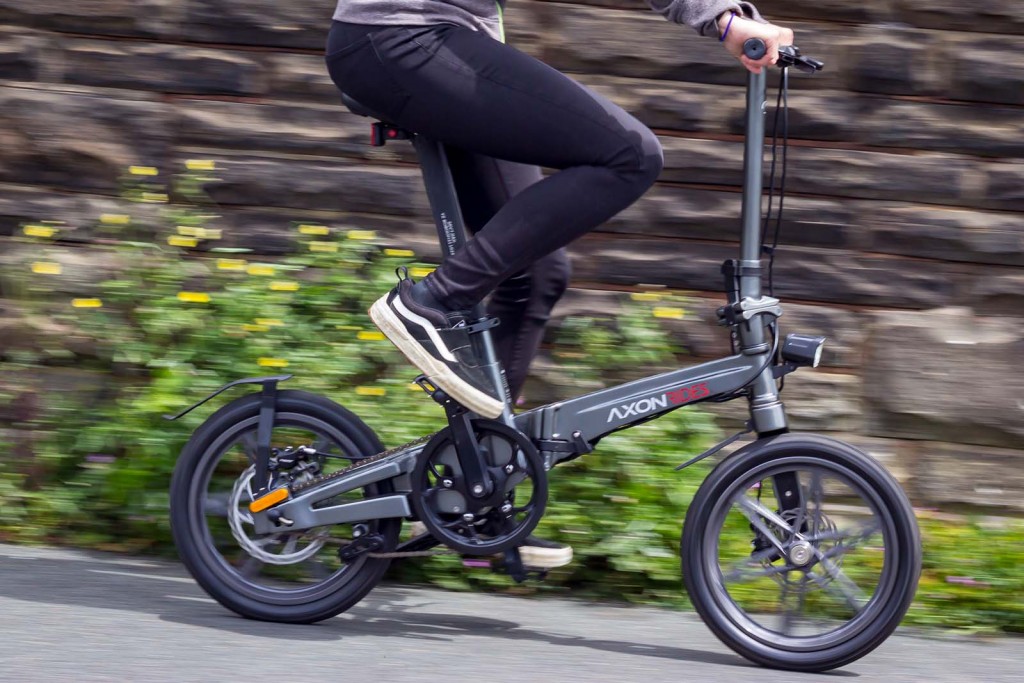 My only gripe with it was in the latter stages of testing it stopped assisting above 20kph, which is about 12.5mph. This wasn't just on hills – although the bike doesn't enjoy those -  but on the flat, too. When it did work though it provided enough boost to ride comfortably. 
In terms of hills, I am lucky enough to have them in every direction of my house, which unfortunately makes testing bikes like these a little bit tricky. The bike can handle some incline, but anything beyond about 7 or 8% and it starts to struggle. For most people, I would imagine the bike is more than capable of their daily needs. A multi-faceted commute where you might catch a train and ride the rest of the way, for example, is what the bike is designed for. 
It is easy to fold, too. Walking it while folded is a little tricky as the brake lever tends to catch in the wheel, but it's not impossible to move this out of the way. And at 15kg it's on par with some of the lighter folding bikes. 
Components-wise, it's a simplistic bike. It operates a single-speed drivetrain which I did find quite limiting for West Yorkshire terrain. However, it's less maintenance, which is always a bonus, and for most urban scenarios will be fine. 
The seat post is the same as the Pro Lite, in that it is not long enough for taller riders. I'm 5ft 5in and had it on the minimum insert line, so if you're taller than me, it's something to bear in mind.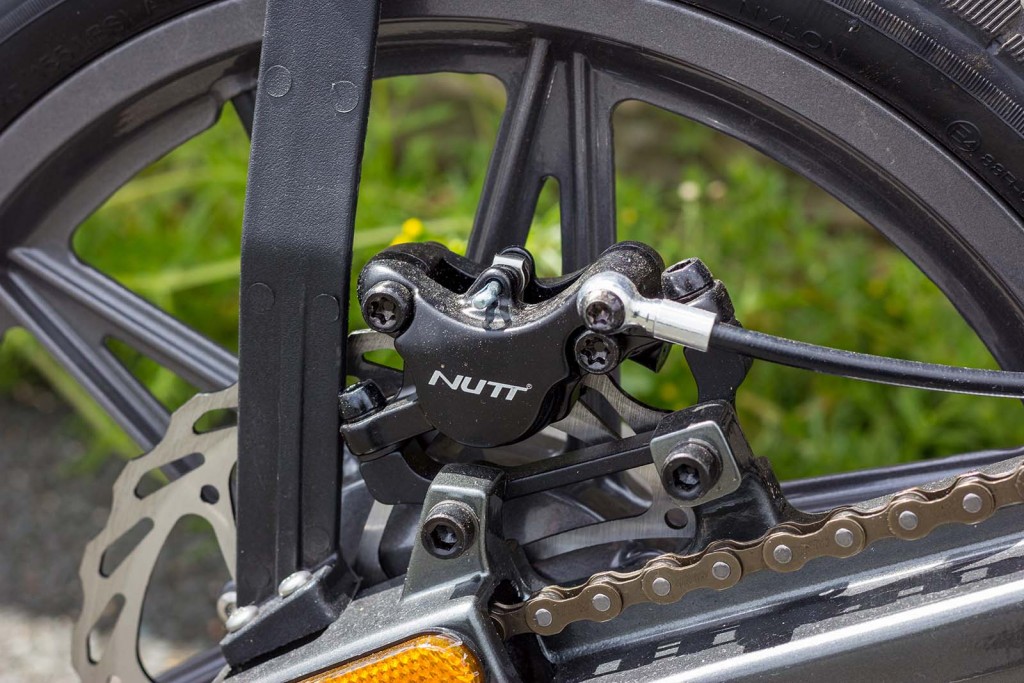 Overall, it's a reasonably specced electric folding bike but comes at a price. Whether it's worth another £600 for a torque sensor and the slightly larger capacity battery will be down to personal choice. 
Where can I buy it?
You can buy it directly from Axon Rides' website, or bike shops such as Decathlon or Leisure Lakes Bikes. 
How does it arrive?
Folded – simply unfold and charge the battery to ride it. 
Verdict
The Axon Pro Max is a range-topping electric folding bike with some interesting features but some drawbacks including sizing and special consideration should be given if you intend to ride it in a hilly area.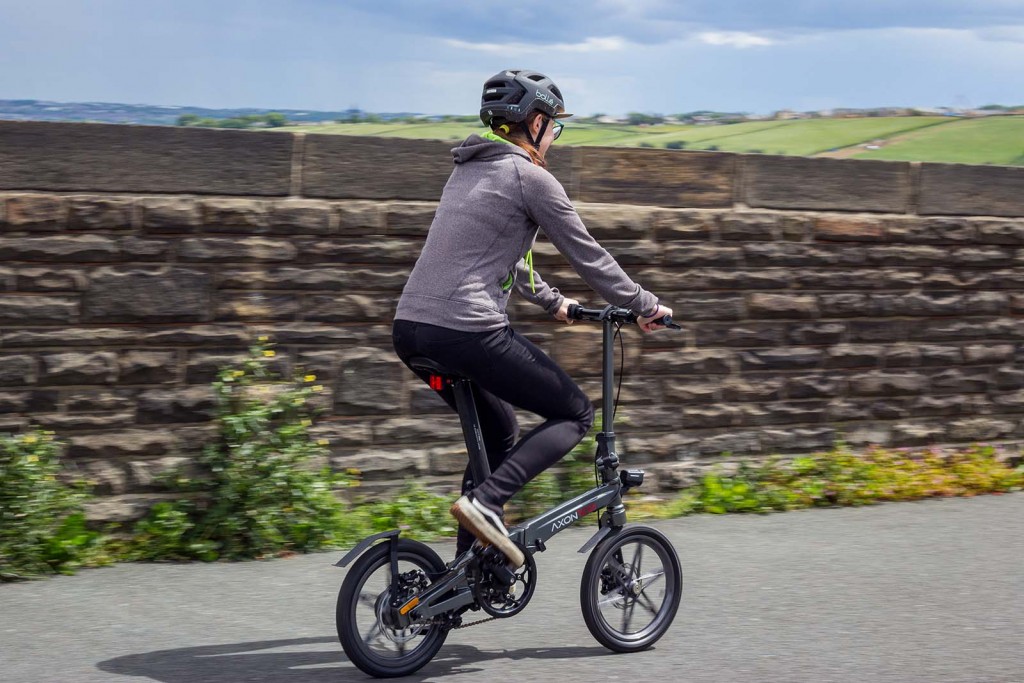 Axon Pro Max specifications
Cost
£2280
Frame size tested
One size
Weight of bike
15kg
Groupset
Single-speed
Wheels/tyres
16-inch wheels
16 x 1.75 with Schrader valve
Motor
250W rear hub-drive
Battery
36V – 7Ah (Lithium-Ion battery)
Mileage range
Up to 30 miles
Assistance levels
3
Charge time
3.5 hours
Included extras
Mudguards
Built-in lights/horn (on the controller on the left of the handlebar)
LCD
Kickstand 
READ MORE
Subscribe to the Move Electric newsletter
e-CARS
UK charging networks: complete guide to every provider
New Cupra UrbanRebel is a bold EV supermini with 273-mile range
e-BIKES
10 fun things to try on an electric bike
Living with a Gocycle G4: how easy is it to adjust to?
e-MOTORBIKES
Seat Mó eScooter 125 UK review
How to do a CBT on an electric motorbike
Energica unveils new Experia electric tourer motorbike
e-SCOOTERS
Are e-scooters legal in the UK?
Private e-scooter rules 'cannot simply copy' rental regulations
Superpedestrian's European boss on why e-scooters are for everyone
e-WORLD
New Candela P-12 Shuttle to arrive as first electric 'flying' ferry
Pipistrel Velis Electro: meet the first certified electric plane