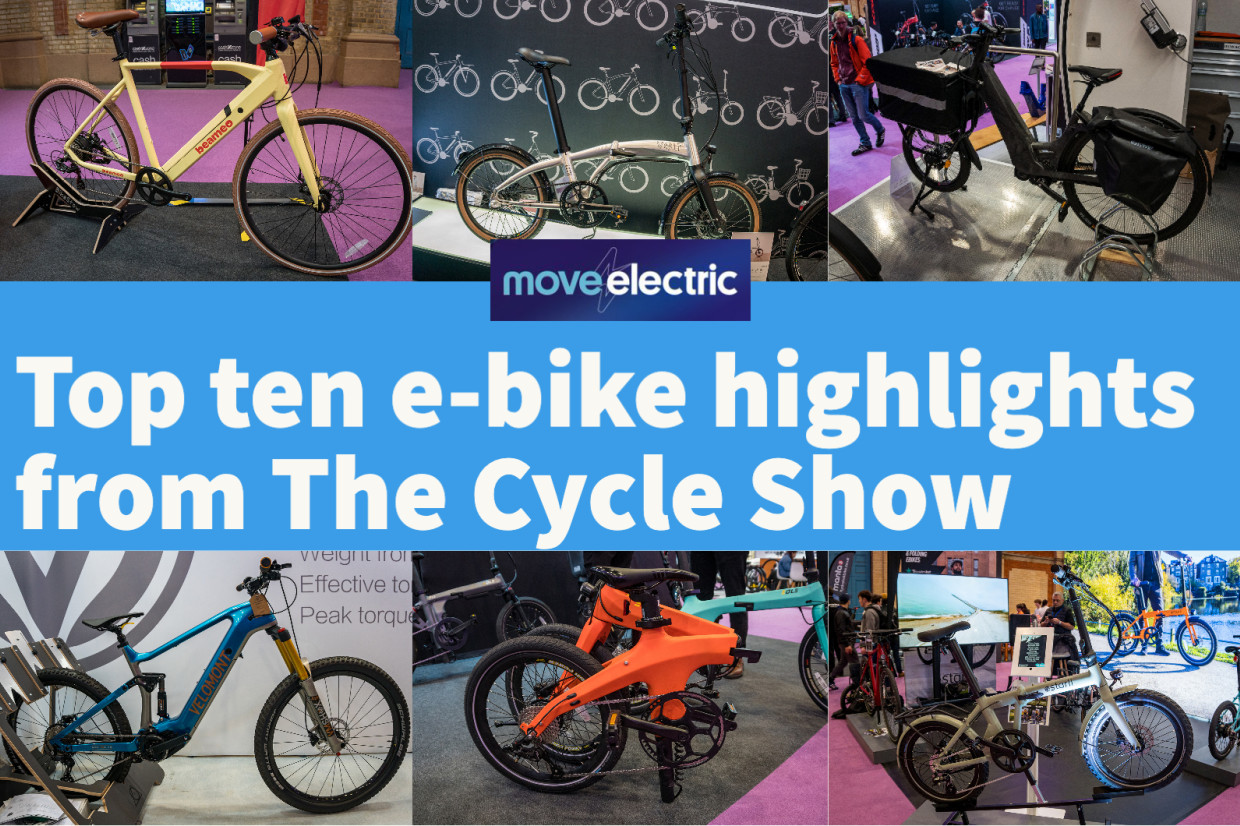 The Cycle Show marked its 20th year at Alexandra Palace last weekend, and it's still one of the best events to get a glimpse of new e-bikes, and chat to the firms that make them.
We toured the halls of the London event to pick out some of the best bits, and most interesting bikes and tech that was on display. From Bosch's new Smart System updates to entirely new brands and bike launches, there was plenty to see, so let's take a look at some of the best bits.
Cairn E-Adventure 1.0 Rambler Edition
Although it technically launched last year, this is the first time we've seen it in the metal, and it certainly does look impressive. Using the Fazua Ride 50 system, it looks a little more refined than the previous Cairn Cycles E-Adventure 1.0 model we tested, but still retains the familiar paint job and aggressive geometry. Keep your eyes peeled for a full review coming in the next month or so.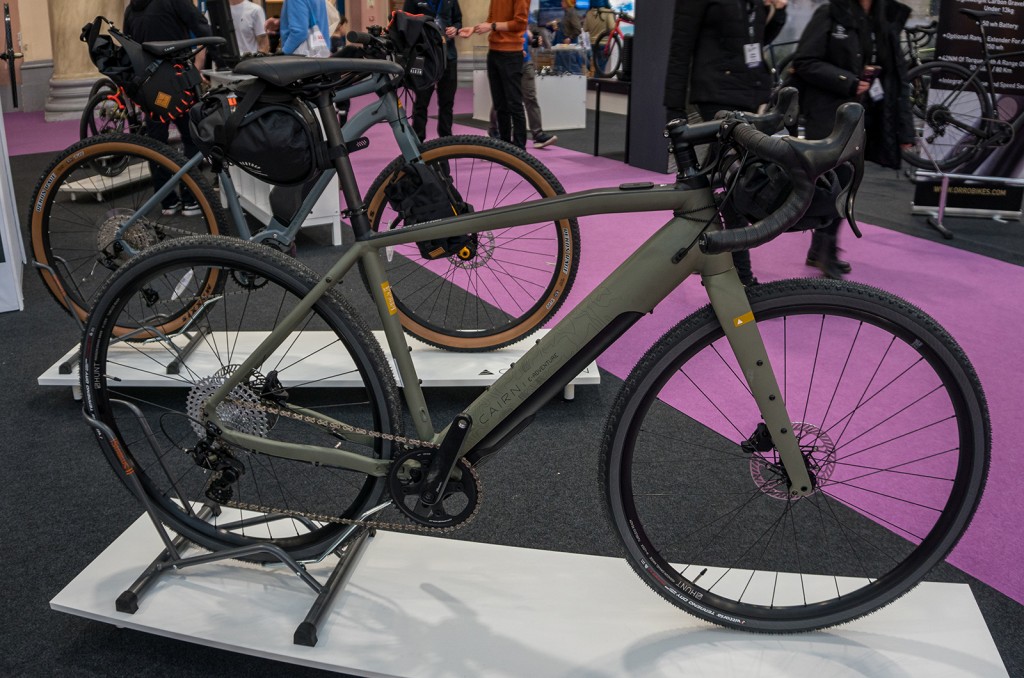 Vello
Expanding on last year's display, Austrian brand Vello brought along its new Bike+ Gears model (its first to use derailleur gearing) as well as their SUB Cargo bike. The idea behind the Gears model came because customers requested a lightweight e-folder but with more flexibility to be able to ride different styles of routes. While it only features a 3-speed drivetrain, if paired with the Schlumpf Speed or Mountain Drive, it essentially doubles this to 6-speed. 
Estarli e20 Play
The latest model in Estarli's range – and something we covered in more depth recently – is the e20 Play. It's not going to replace the already popular e20, but adds a new dimension of riding and flexibility that the e20 doesn't already. Estarli also had their striking 'Burnt Burgundy' e28 on display, which also caught our eye with its integrated stem and handlebar display.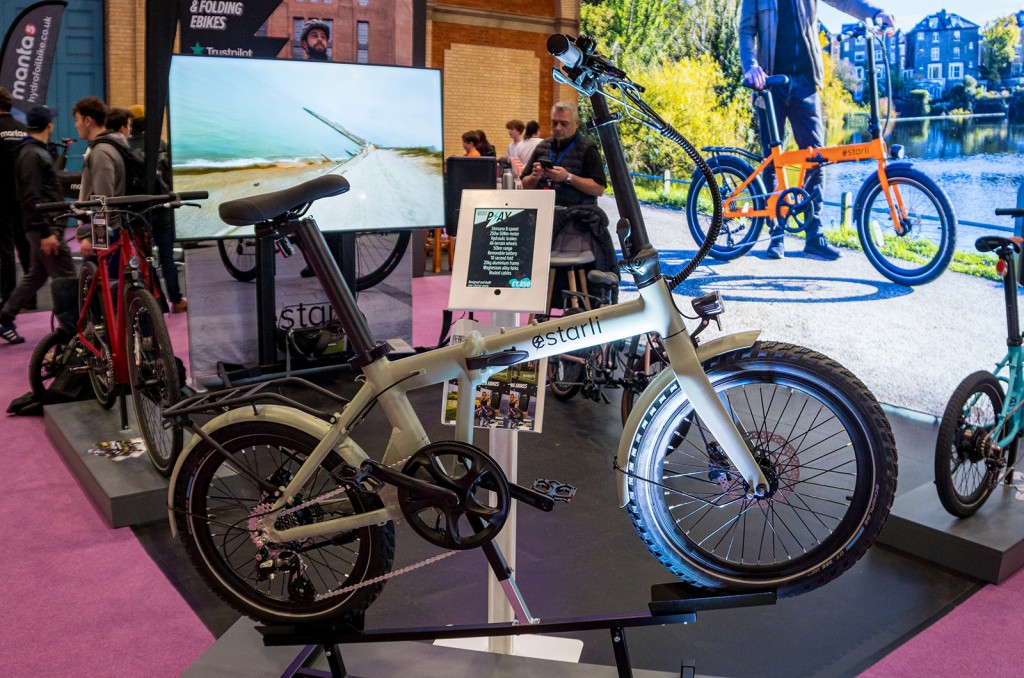 Beameo's official launch
We may have spoken to them a little while ago, but The Cycle Show was the first time that Welsh-based Beameo had put their bikes into the public domain.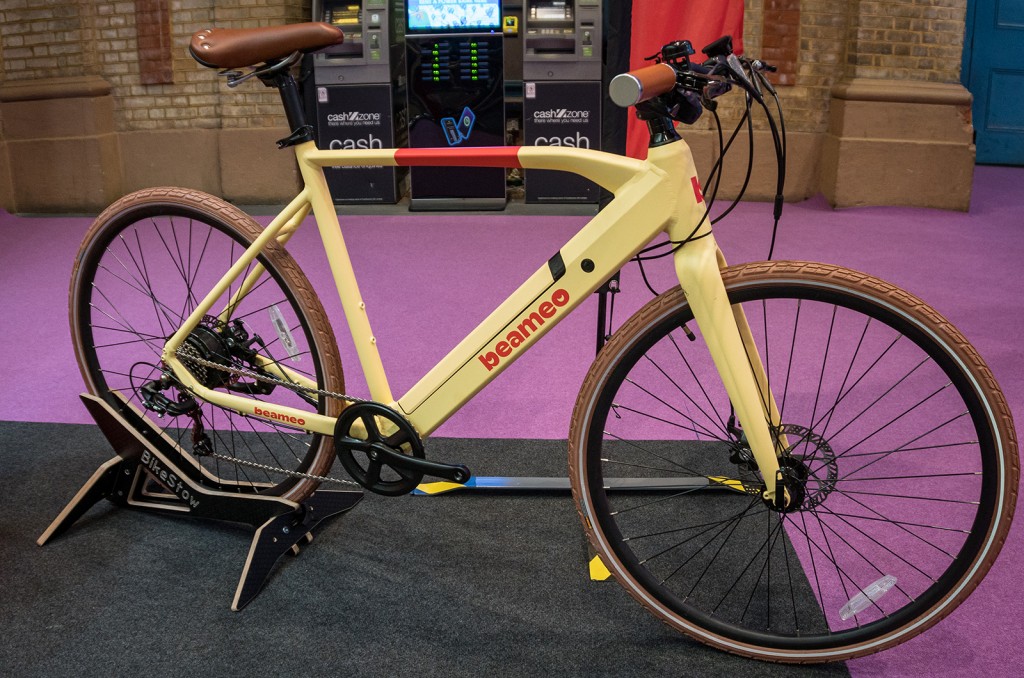 The bikes look high-quality in person, and we're looking forward to getting our hands on a model or two for testing later this year. The aim of their game is to remain affordable but while providing high value e-bikes for all types of riders.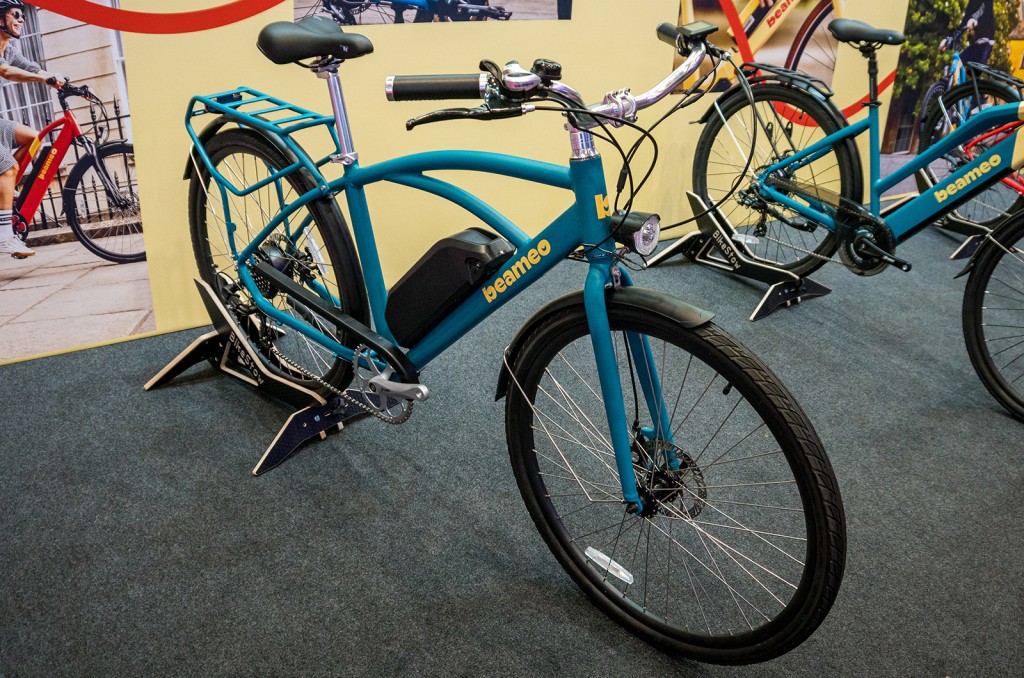 Bosch Smart System updates
As ever, Bosch had some exciting updates to its e-bike technology ready to show us at its stand. We've been lucky enough to try quite a few e-bikes with Smart System integration, including the ABS technology which you'll be able to read more about shortly in our dedicated review.
There may not be any new motors coming, but the technology has been improved as well as the arrival of an e-bike tracker which sounds like an exciting proposition for those who don't want to buy anything aftermarket to keep an eye on their bike's location. We've not covered everything new here, but watch out for a more in-depth look at the new updates coming to the website soon.
Volt Lite
The Volt Lite is a brand new lightweight e-folder from the British brand, with plenty to get excited about. Weighing in at 16kg, this belt-driven folder could be just what you need for getting around on while also using trains and buses.
It also features a three-speed Nexus gear hub, a front-hub motor (also a first for the brand) and a seatpost battery. If you want a bit more practicality from the bike, it's compatible with an Abus wheel lock and rear rack. It will be available for £2199 and deliveries are expected to be made from autumn 2023.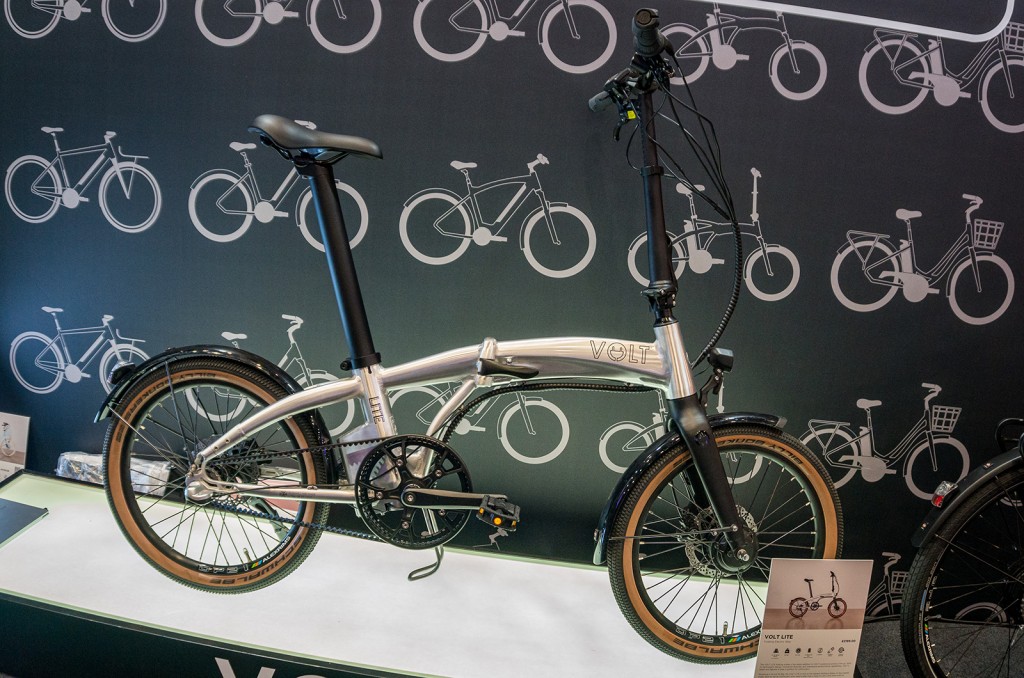 Ultima Mobility
A brand that's not yet in the UK but exciting nonetheless is Ultima Mobility. Based in France, 98 per cent of its e-bike parts are European, including the Valeo-produced mid-drive motor and gearbox.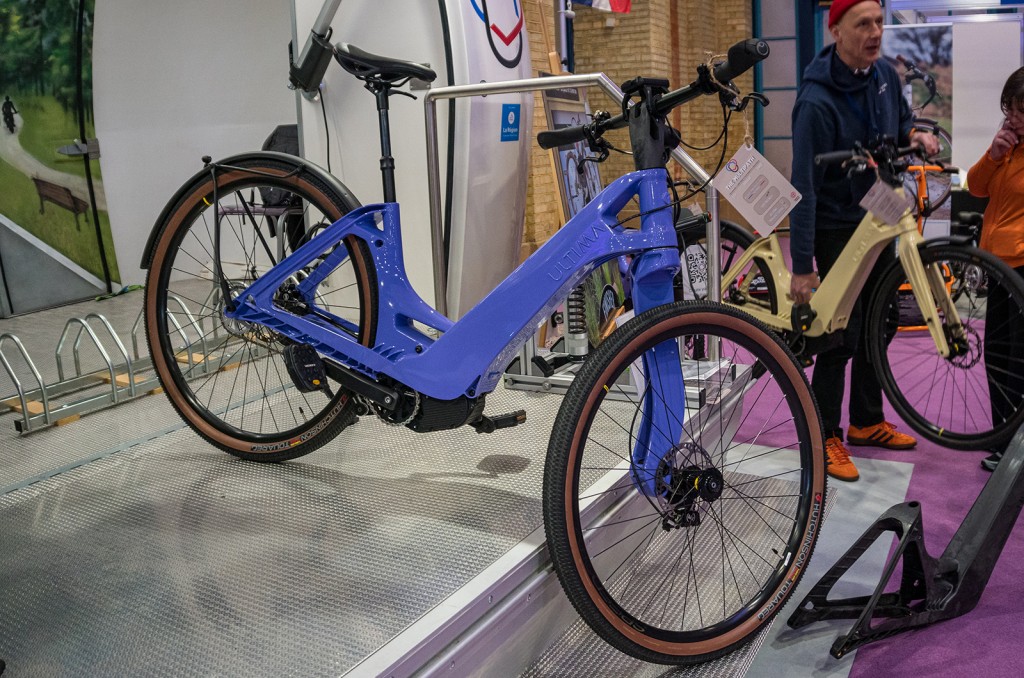 These bikes don't just look interesting: they're made from recycled carbon fibre from the automotive industry mixed in with polyamide. From there you have a choice of forks – which are interchangeable and make the whole range modular. There are currently four models available: City, Trekking, Mini Cargo and Family Cargo. The brand is currently looking for distributors to bring them into the UK market.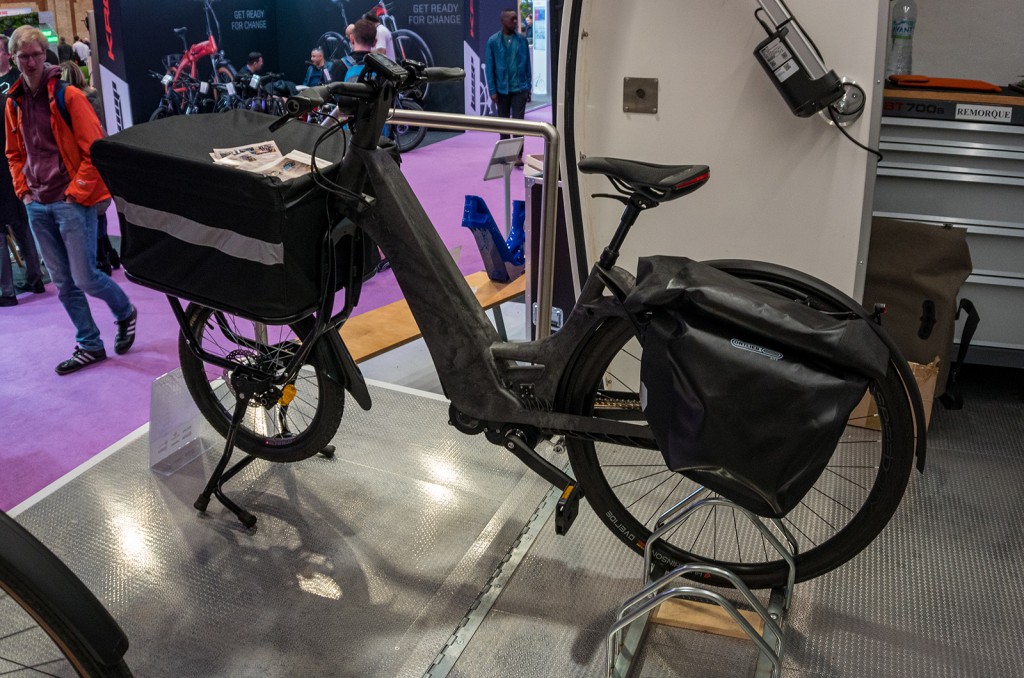 Velomont custom eMTBs
If you're after something a bit more bespoke, then Norfolk-based Velomont is here to help. The carbon fibre frame and electrical system is pre-chosen, but from there you can build your eMTB to your desired spec with a one month turnaround time, which for a bespoke bike is quite reasonable. The prices are decent value too, so worth a look if you're after something unique to you.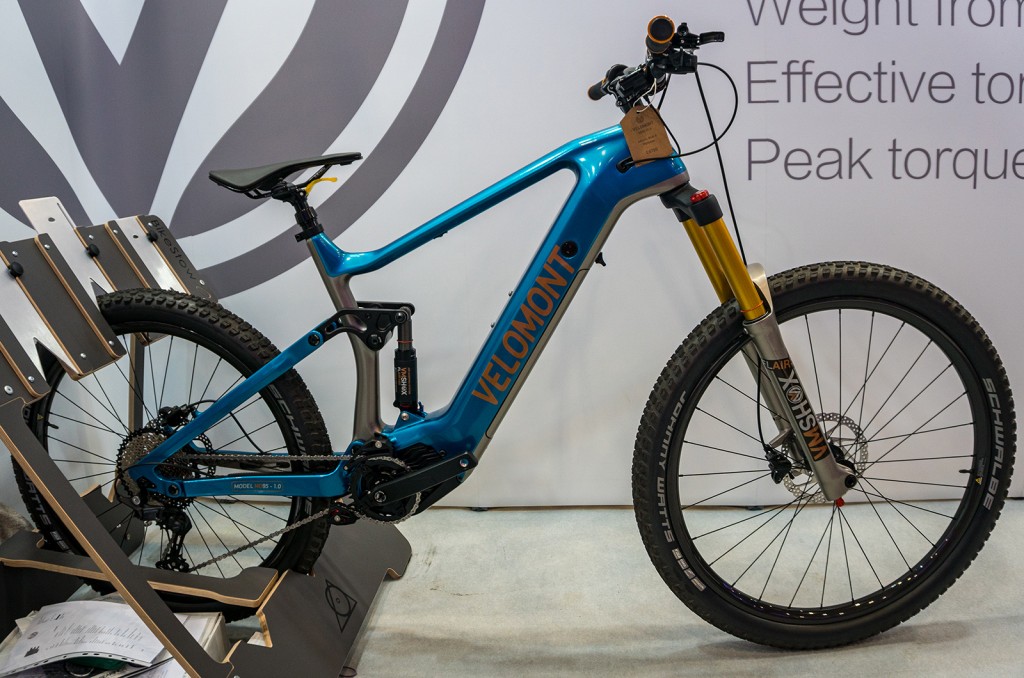 Orro Terra E
It's not new by any means, but the show was the first time we've seen an e-bike in person with the hub motor offering from FSA. It's also Orro's first electric bike, so it's interesting to see how different brands approach the electrification to their established ranges. It's lightweight, with a claimed weight of under 13kg, and comes with a predicted range of about 50 miles.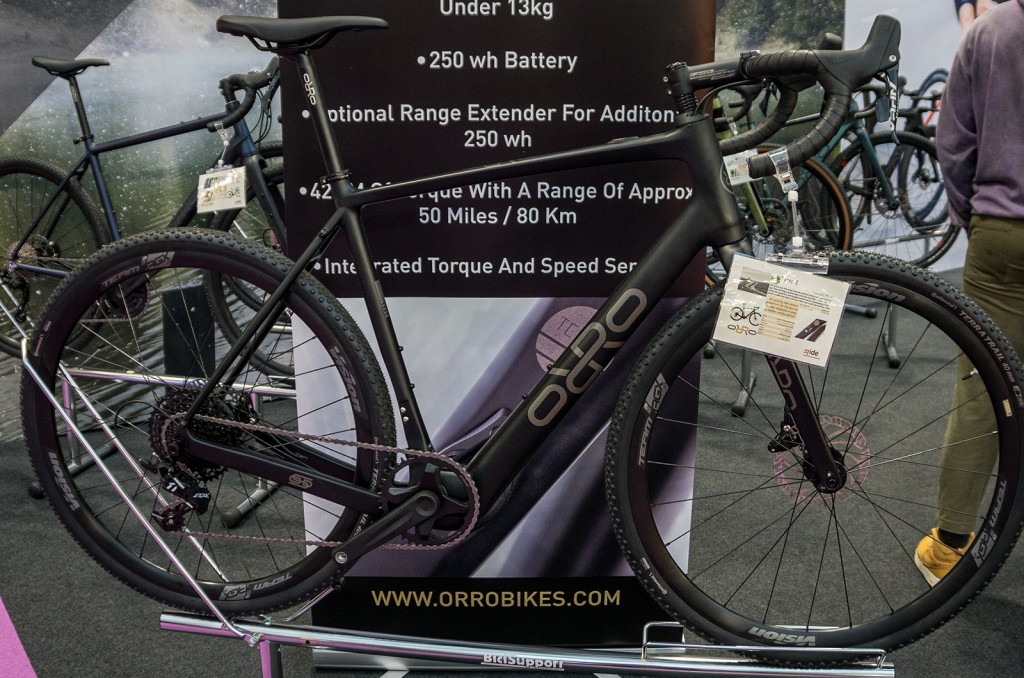 Morfuns folding carbon bikes
Another young brand, Morfuns is primarily aiming at the lightweight e-folding market with their Eole 14.5kg carbon fibre frame designs. They use 20in wheels, which makes the weight even more impressive.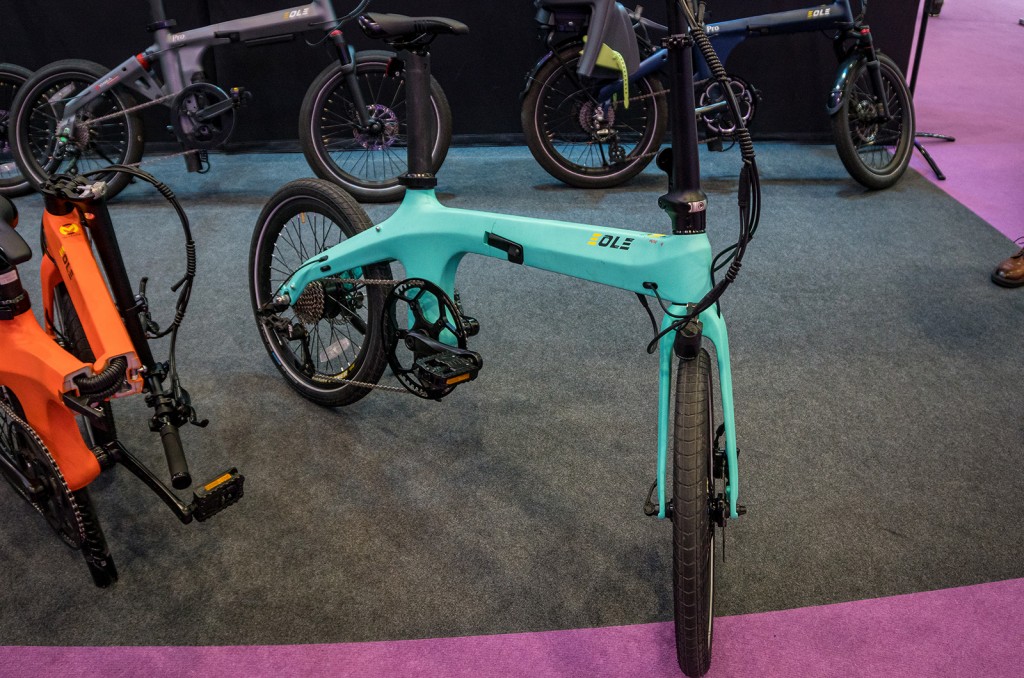 Co-Founder Nick Phillips believes they can be a viable option for everyday use. "It's a great all rounder for people who want to use them every day including when they're not going into London, for example," he told us. "And then when you do you still have something you can take and it's easy to transport." 
The full range is available from a number of different dealers and online.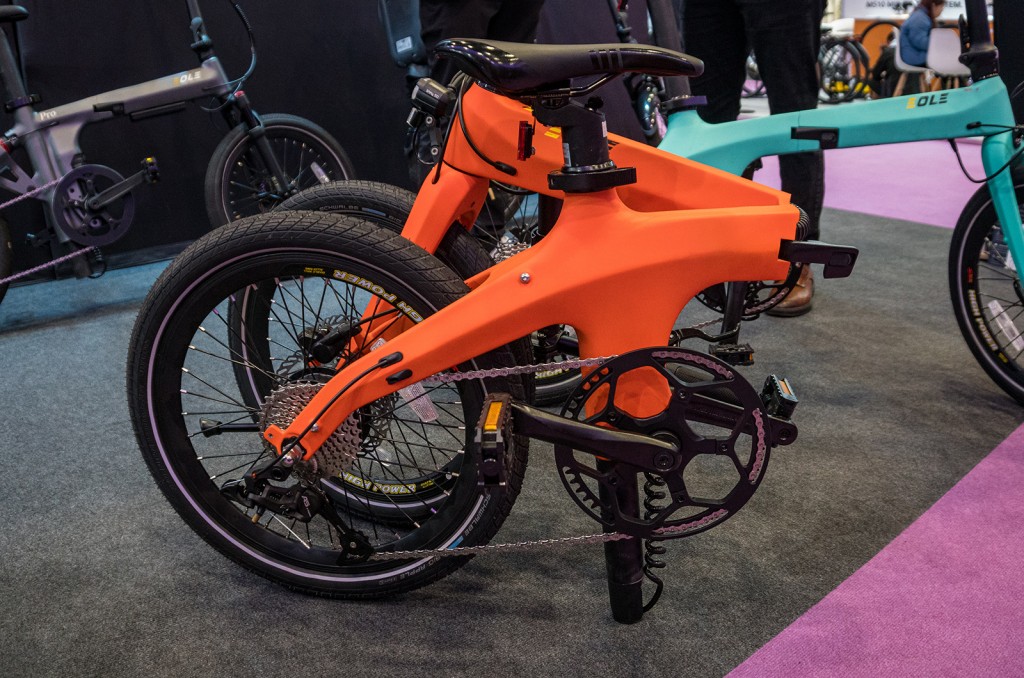 READ MORE
Subscribe to the Move Electric newsletter
e-CARS
What is a heat pump and how do they benefit electric cars?
Bold new Volkswagen ID 2all previews sub-£22,000 electric car
e-BIKES
Ten electric bikes we're excited for in 2023
Nine ways to keep your e-bike safe
E-bike theft: how common is it and what can you do to protect your e-bike?
Haibike AllMtn CF 6 e-bike review
e-MOTORBIKES
10 electric motorbike start-ups you should watch out for
Energica e-motorbike to take on all-comers in US racing series
Ducati: How the Italian motorbike brand is gearing up for the electric era
e-SCOOTERS
Planned laws to legalise private e-scooters face delay
Leading e-scooter firms team up on best-practice guide for cities
Ambiguity over e-scooter legality causing 'confusion', says police chief
e-WORLD
Solar panels: 8 ways the sun can power your electric life
First ride: Lunaz Upcycled Electric Vehicle bin lorry
AutoFlight secures huge order for Prosperity 1 eVTOL craft