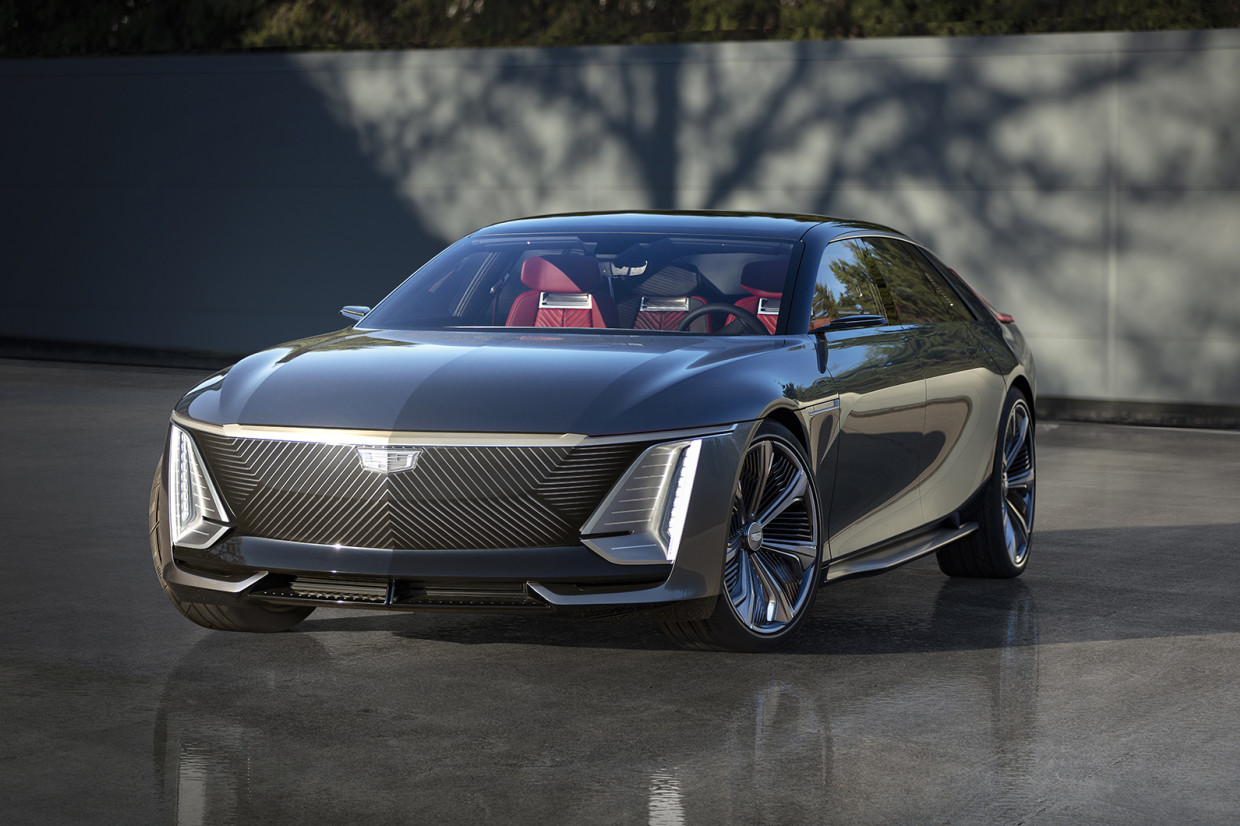 This is the new Cadillac Celestiq Show Car, a concept that previews the American luxury brand's first battery electric saloon.
The production version of the Celestiq is set to be launched within the next two years and uses parent firm General Motors's versatile Ultium electric vehicle platform, which is also used by machines such as the GMC Hummer EV, Chevrolet Silverado EV pick-up and the new GM Brightdrop electric delivery van.
Cadillac Advanced Design boss Magalie Debellis called the Celestiq the "the purest expression of Cadillac" that served as a "true flagship" for the brand.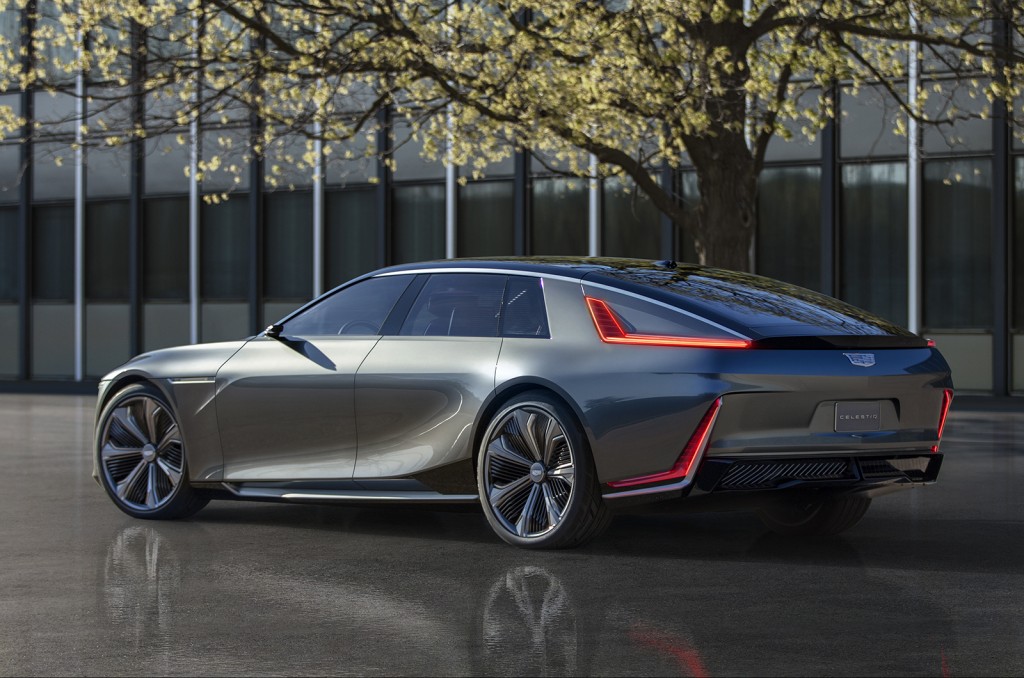 The latest electric news in your inbox: subscribe to the Move Electric newsletter
The firm hasn't given any technical details of the machine yet, although the adaptability of the Ultium platform gives plenty of possibilities. For example, the Hummer has a 212.7kWh battery and 745kW, while the Cadillac Lyriq electric SUV has a 100kWh battery and 253kW.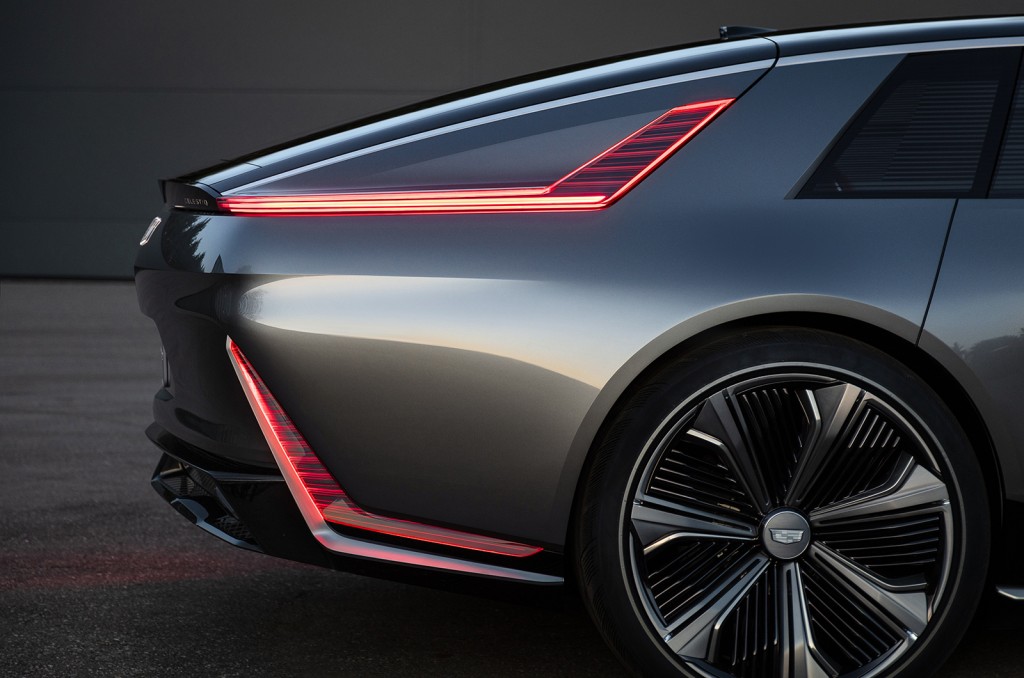 The styling of the machine features a number of cues from early Cadillac models, including the "bespoke V-16 powered coaches of the prewar era, and the hand-built 1957 Eldorado Brougham."
That suggests Cadillac will position the Celestiq as a successor to the classic large saloons that defined the brand in the 1950s and 1960s.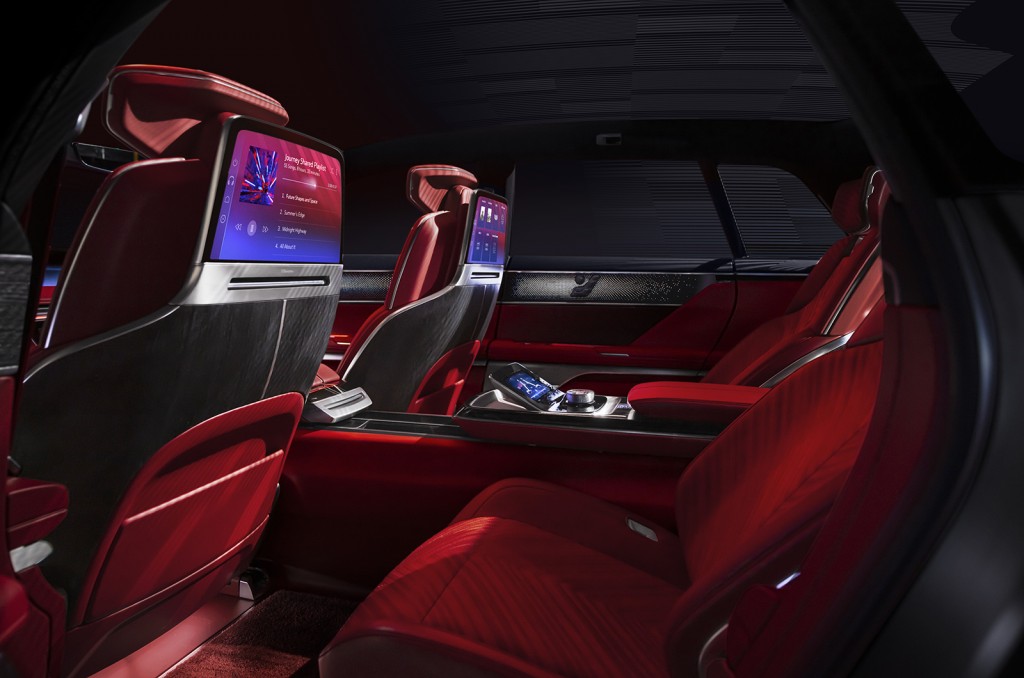 The machine also serves to showcase new materials and technology that will be featured on future Cadillac models, as well as those of other General Motors brands.
The interior features five high-definition touchscreens, including a 55inch diagonal screen that has a passenger display with 'digital blinds'. There's also a 'variable-transmission' smart glass roof that uses suspended particle device technology.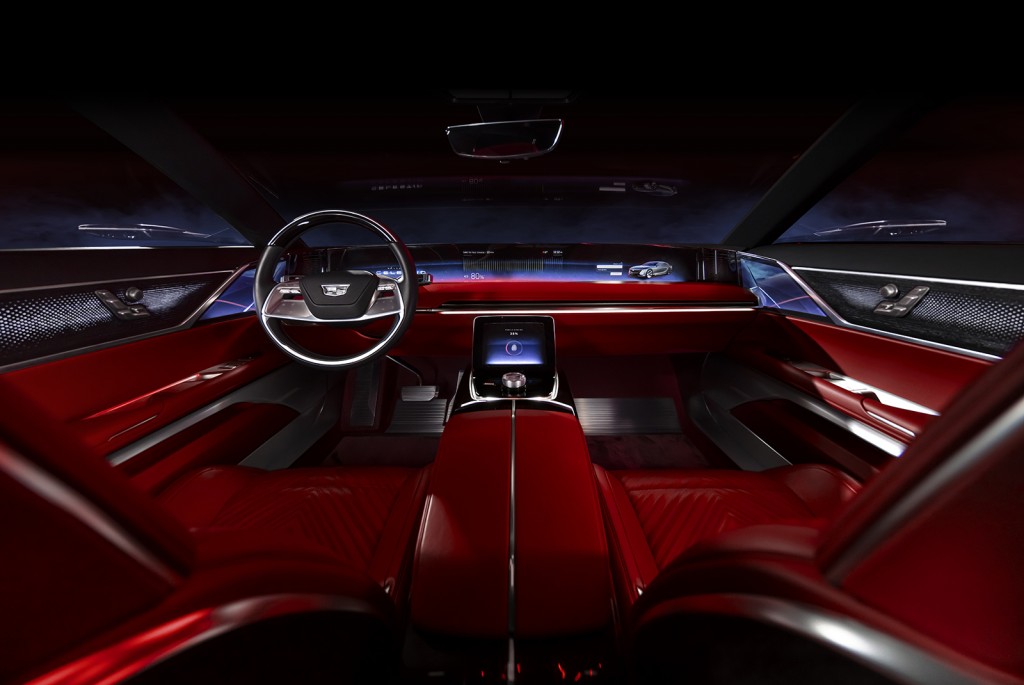 The Celestiq is also designed to be offered with Ultra Cruise 1, which is GM's next-generation driver assistance system that offers 'hands-free' driving.
The new machine will be built at GM's Global Technical Center in Michigan, which has recently been massively overhauled for EV production.
While Cadillac currently doesn't offer cars in the UK, there have been hints that GM is considering expanding into new global markets in the future.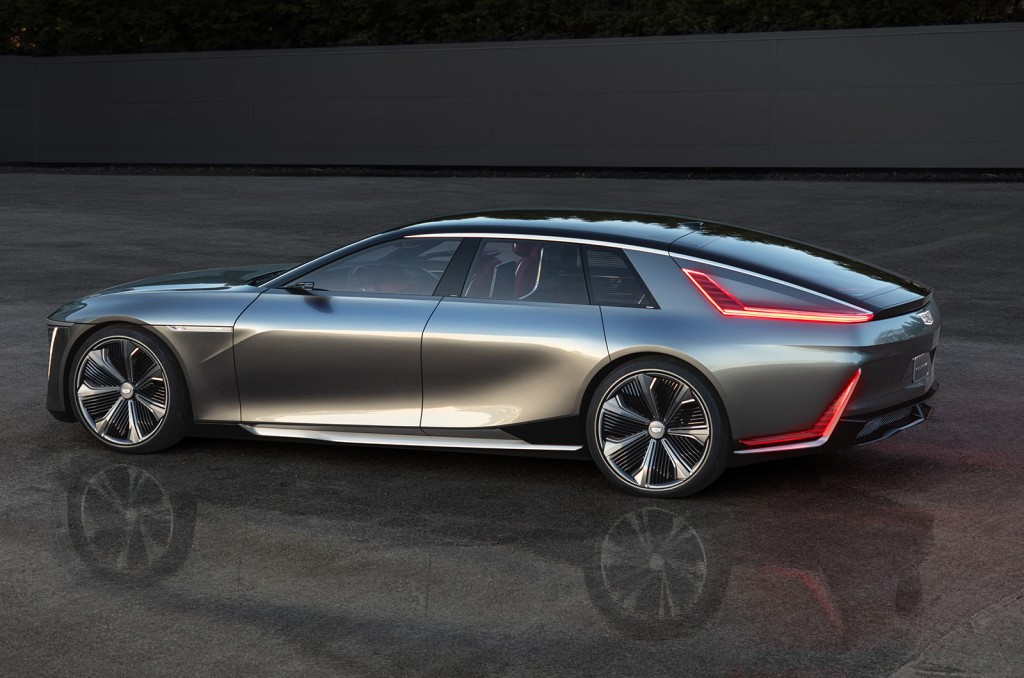 READ MORE
Subscribe to the Move Electric newsletter
e-CARS
UK charging networks: complete guide to every provider
New Cupra UrbanRebel is a bold EV supermini with 273-mile range
e-BIKES
10 fun things to try on an electric bike
Living with a Gocycle G4: how easy is it to adjust to?
e-MOTORBIKES
Seat Mó eScooter 125 UK review
How to do a CBT on an electric motorbike
Energica unveils new Experia electric tourer motorbike
e-SCOOTERS
Are e-scooters legal in the UK?
Private e-scooter rules 'cannot simply copy' rental regulations
Superpedestrian's European boss on why e-scooters are for everyone
e-WORLD
New Candela P-12 Shuttle to arrive as first electric 'flying' ferry
Pipistrel Velis Electro: meet the first certified electric plane