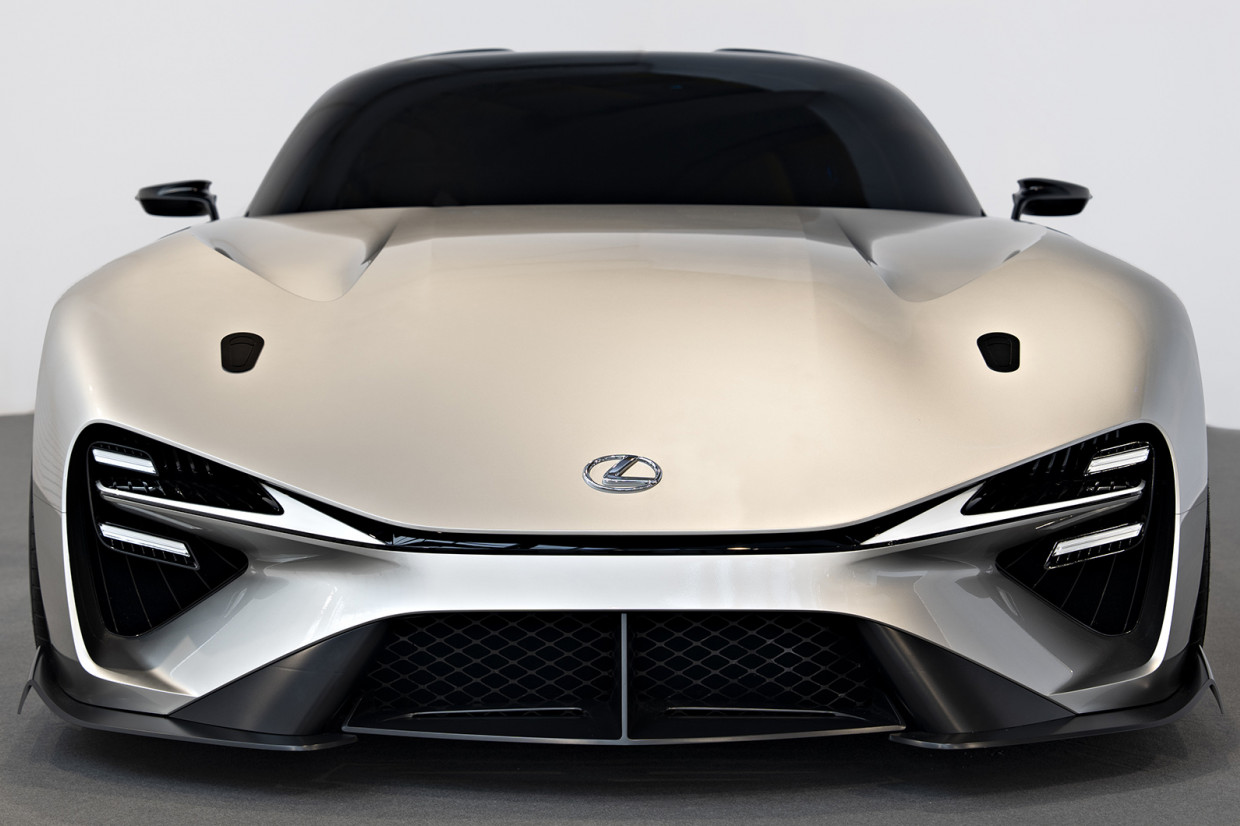 Lexus is developing a manual transmission for electric cars that could be offered on future performance models such as the Electrified Sport concept in a bid to offer more driver engagement and control.
Insight: Toyota is upping its EV ambitions (but hasn't given up on other powertrain technology)
The Japanese firm has tested a prototype version of the electronically controlled system on a specially adapted Lexus UX 300e that is fitted with a gearstick, clutch pedal and even a rev counter.
The latest electric vehicle news in your inbox: get our FREE newsletter
Now, if you're thinking that electric cars don't need manual transmissions, then you're absolutely right. Combustion-engined cars have to generate their energy by burning fuel, which means they build up their speed. The gears are used to make sure the torque and RPM (revs per minute) are aligned By contrast, electric cars have their power stored in a battery ready to go, so they can deliver essentially instant torque from the start.
Got that? Good. So the next question: how and why would you put a manual transmission on an electric car? Well, for Lexus it's all about trying to 'reinvent' the electric driving experience and improving performance.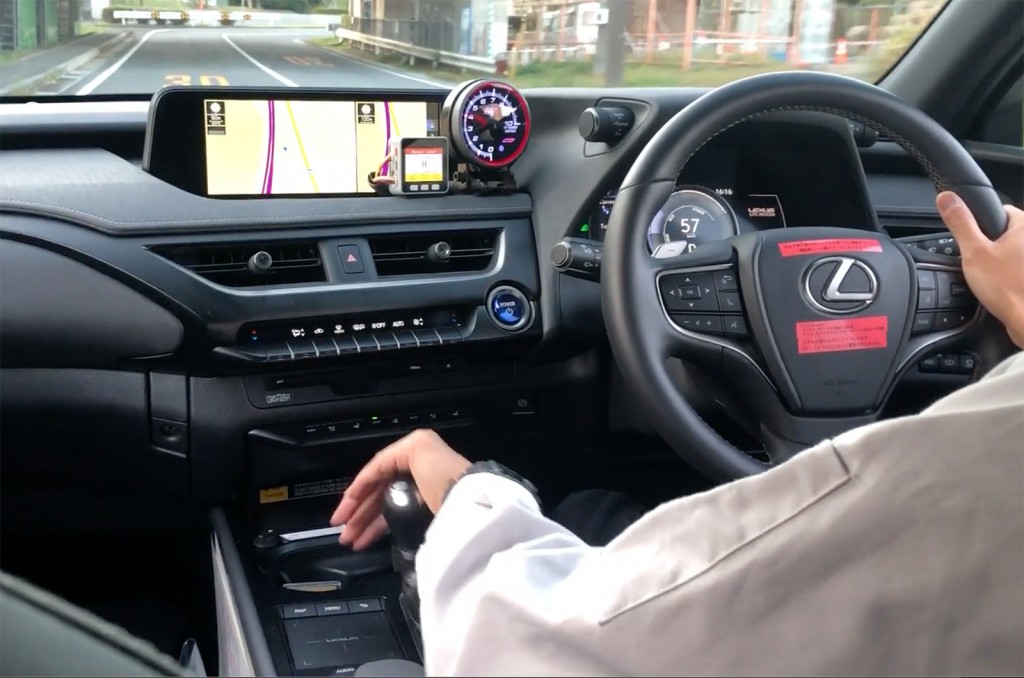 The system Lexus is working on effectively simulates the behaviour of a manual transmission, and is controlled through a gearstick and a clutch pedal. Except, unlike the systems on an ICE car, near the stick or pedal are actually directly connected to the transmissions. And if you poke under the car you wouldn't actually find a box with a bunch of different sized gear cogs.
Lexus RZ 450e prototype first drive and exclusive video
"The test vehicle has the gearbox and pedal but they're not connected to the motor," Lexus Electrified chief engineer Takashi Watanabe told Move Electric. "They serve as an actuator by giving input to control the motor movement, telling it which gear the driver has selected for it to simulate. When you shift the gear, having a clutch pedal gives you more reality. So if you go half-clutch, we can use software to make the motor simulate the torque change that would happen when you do that in an ICE car."
Lexus helpfully provided a video showing the prototype system in action.
Basically, the stick and pedal are like a control pad for a games console: they provide digital inputs the car would be programmed to respond to. It would adjust the torque map and response of the car to match the virtual gear the driver selected, in turn adjusting the performance, acceleration and engine noise.
Yes, engine noise. The system would include a simulated engine sound inside the cabin of the car, which would help give audible signals when it was time to change gear, just like in an ICE car. Of course, that noise would only be inside the car: from the outside it would be the same silent EV.
The other benefit of a digital software-based system: Lexus could programme it to reproduce the driving experiences of different vehicles. That would mean it could potentially be used across a wide variety of electric cars, from performance machines to off-roaders where locking torque distribution is key.
Let's be clear: this is a slightly bonkers concept that involves developing something that is essentially unnecessary that  actually makes an electric car harder to use and more complicated than it needs to be. Even Watanabe admits that the system's appeal is likely to be "a bit niche."
He told Move Electric: "The most efficient way to use a BEV is to use the wide range of gearing that it offers. When you have such a wonderfully efficient set-up, why would you go out of your way to make it harder to use?"
Good question: it was the one we were about to ask him. Thankfully, he also answered it.
"I want to really focus on the car, and being able to handle, manipulate and throw the car around," added Watanabe. "There's convenience-based mobility but there's also movement where you're in charge, you're in control. For us, even as we go into the age of EVs, Lexus is a car marker – and we want to stay that way. We want to make sure we continue to offer products for enthusiasts – of course we're going to do both."
Watanabe said that the system was even programmes to roll back on a hill if you don't engage the clutch. Taken to extremes, he told us that the system could be developed so you could even stall it if you picked the wrong gear.
"We could simulate that," he said. "You wouldn't actually stall, because there's no engine, but we could simulate that. So you'd press the accelerator and it would simulate like there's no engine."
The system is still a prototype for now, and Lexus has yet to determine if it will reach the production stage. And, as Watanabe noted, if it does it would likely be a niche option for enthusiasts. But it does fit with other areas Lexus is working on to boost the handing and performance of its EVs, which include its all-wheel-drive torque vectoring system called Direct4 and its steer-by-wire One Motion Grip steering system.
Watanabe said that if it did get fitted to the car, the virtual transmission "would only be one of many on the Electrified Sport that would be fully managed by software", including Direct4, steer-by-wire and brake-by-wire. He added: "This could let us create new levels of customisation, delivering a personalised experience for each driver.
"This is just another way of radically enhancing the appeal of BEVs as performance sports cars."
READ MORE
Subscribe to the Move Electric newsletter
e-CARS
Chinese car brand Nio to expand into UK by end of 2023
Driving a Citroën Ami around London: five things we learned 
New Polestar 3: 380kW performance EV aims to 'redefine' the electric SUV
e-BIKES
Seven essential accessories to improve your e-bike life
The Lake District village that's pioneering community e-bike schemes
e-MOTORBIKES
Honda to launch more than 10 electric motorbikes by 2030
New Zero DSR/X launched as electric adventure motorbike
Stilride: the brand reinventing electric motorbike production
e-SCOOTERS
8Tev B12 Roam e-scooter review
Pure Electric launches two new machines that 'reinvent' the e-scooter
Rise in e-scooter accidents prompts call for 'urgent' government action
e-WORLD
Artemis electric ferry revealed for Bangor to Belfast service
New Mobilize Solo Concept is a safety-conscious e-scooter rival
Volta Zero: the electric truck tearing up the rule book for the electric age