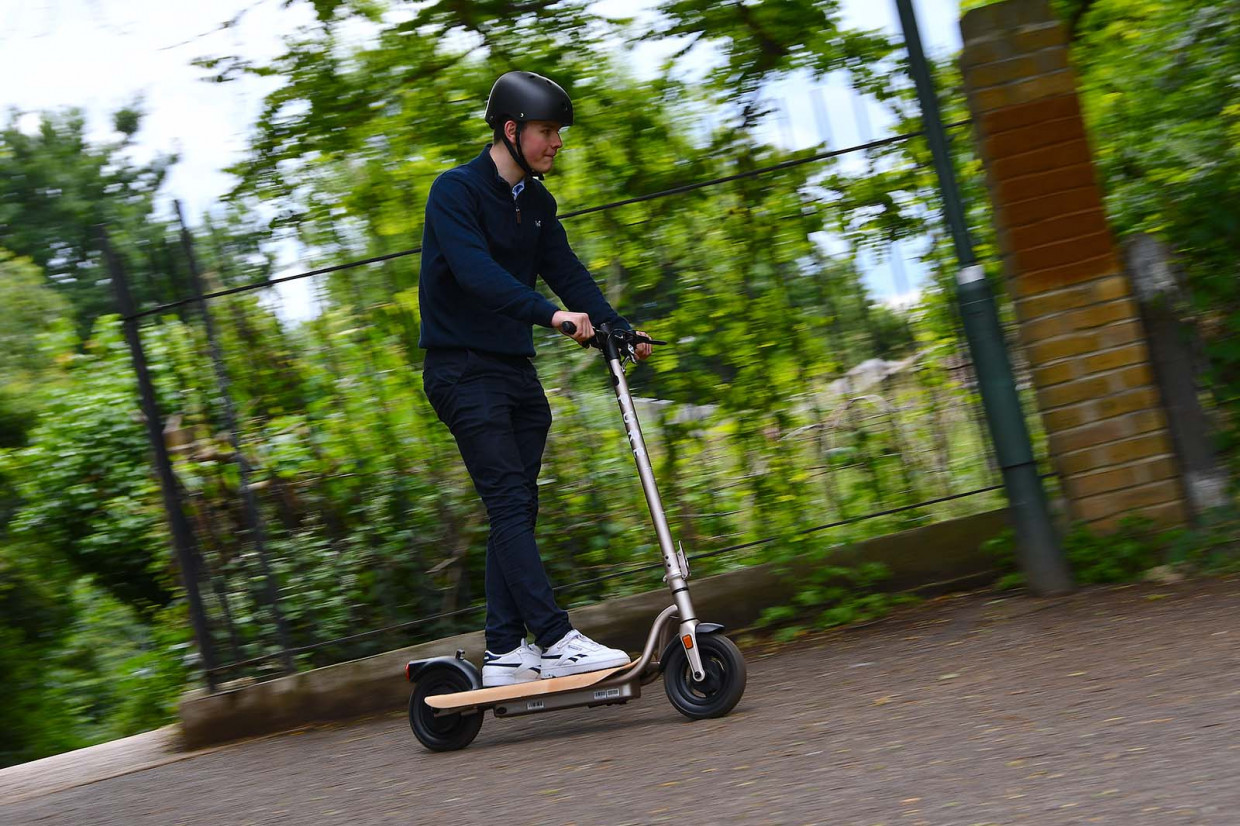 The Minister of State for Transport has written to retailers reminding them of their duty to advise customers about the legal status of e-scooters – while police chiefs have urged the public to know the rules if they are considering buying one for Christmas.
At present, there are no restrictions on selling e-scooters ion the UK. But the only place that privately owned machines can currently be used legally is on private land with the permission of the landowner. It is currently illegal to use privately owned machines on public roads, or to ride any form of e-scooter on a pavement.
Speaking in Parliament recently, government minister Jesse Norman said that "it is important to recognise that UK retailers also have a duty to advise their customers of the law and to ensure that those customers do not unknowingly take the law into their own hands."
Planned laws to legalise private e-scooters face delay
There have been concerns that warnings about the legal status of e-scooters are not being displayed prominently, particularly on the websites of online retailers.
Are e-scooters legal? Move Electric's essential guide
Norman added: "This week I have written to retailers reminding them of the Driver and Vehicle Standards Agency's continuing market surveillance work in this area, specifically in relation to the marketing that the retailers have put online, and their duties on advertising and the accurate provision of information. That, too, is an important way of assisting a crackdown on illegal and irresponsible use."
Police urge public to think carefully about buying e-scooters
Meanwhile, several police forces have expressed concern about people buying e-scooters for Christmas without understanding the rules.
Because e-scooters are currently classed as powered transport, riders who use a private e-scooter on a public road without a licence or insurance could face a range of fines. That could include a £300 fine and six penalty points for having no insurance, a £100 fine and three to six point for an incorrect licence, or a Fixed Penalty Notice and £50 for riding on a pavement.
Police also have the power to seize e-scooters that are being used in public in an antisocial manner. That has prompted a number of police forces and commissioners to urge the public to think carefully if they are considering buying an e-scooter for Christmas.
Simon Jones, Norfolk Constabulary's Roads and Armed Policing Inspector, said: "We are not looking to criminalise riders unnecessarily, but we do have a responsibility to prevent collisions involving e-scooters, keep people safe and to enforce legislation.
"E-scooters pose a risk to their riders and other road users when they are not used safely and considerately. They have the ability to cause injury in the event of a collision."
Matthew Scott, Kent's Police and Crime Commissioner, was even firmer in his advice. He said: "Don't buy one for Christmas. E-scooters are not covered with legislation in the same way that people think they are."
He added: "Don't waste money buying an e-scooter thinking you can ride it along the streets of Kent because you can't and if you get caught, there's a likelihood that police will take it off you."
Some of the confusion surrounding the legality of e-scooters has come because different police forces have chosen to enforce their usage with varying degrees of severity.
Norman said that the Department for Transport was in regular contact with the National Police Chiefs Council and the Home Office "to ensure a consistent approach to tackling this issue."
READ MORE
Subscribe to the Move Electric newsletter
e-CARS
Chinese car brand Nio to expand into UK by end of 2023
Driving a Citroën Ami around London: five things we learned 
New Polestar 3: 380kW performance EV aims to 'redefine' the electric SUV
e-BIKES
Seven essential accessories to improve your e-bike life
The Lake District village that's pioneering community e-bike schemes
e-MOTORBIKES
Honda to launch more than 10 electric motorbikes by 2030
New Zero DSR/X launched as electric adventure motorbike
Stilride: the brand reinventing electric motorbike production
e-SCOOTERS
8Tev B12 Roam e-scooter review
Pure Electric launches two new machines that 'reinvent' the e-scooter
Rise in e-scooter accidents prompts call for 'urgent' government action
e-WORLD
Artemis electric ferry revealed for Bangor to Belfast service
New Mobilize Solo Concept is a safety-conscious e-scooter rival
Volta Zero: the electric truck tearing up the rule book for the electric age