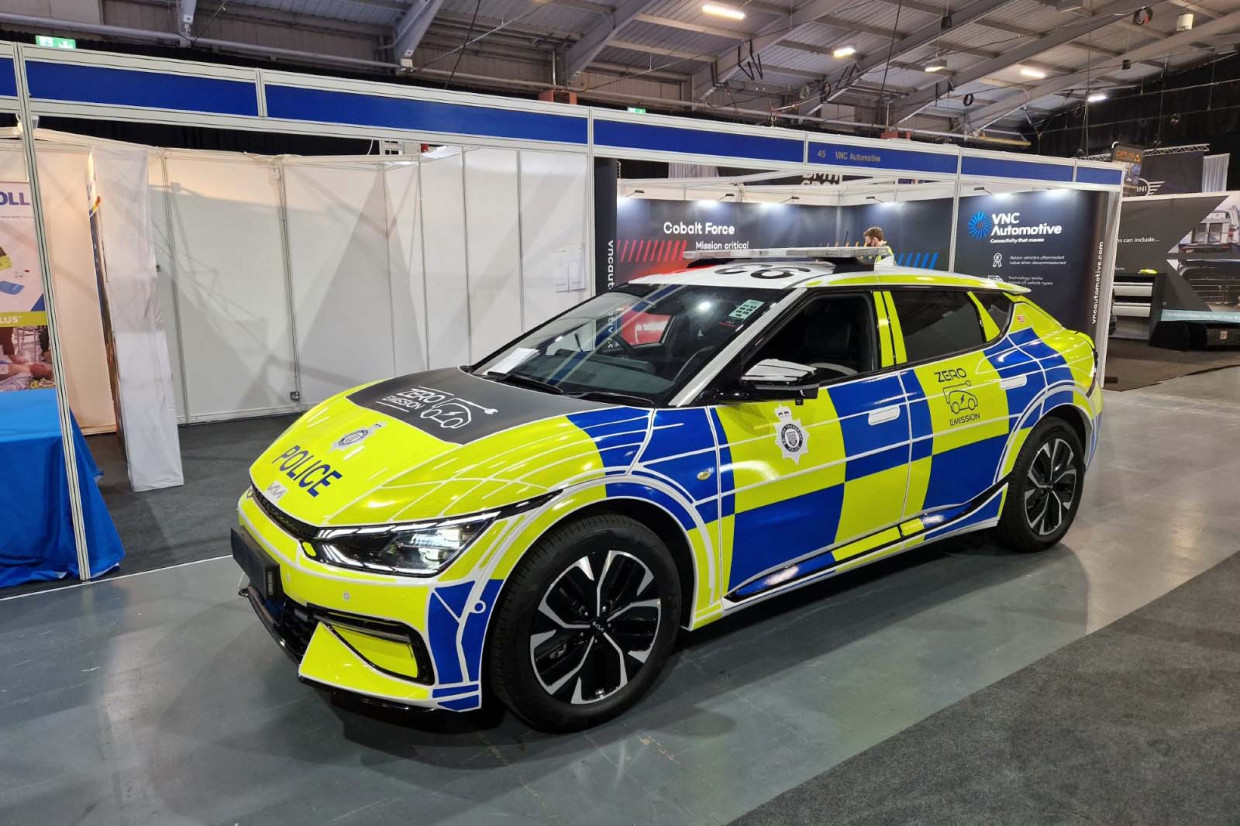 Strikes aside, using the nation's railways has just become easier, and safer, thanks to the deployment of two, new, electric high-performance response vehicles by British Transport Police.
The cars, both Kia EV6s, are the first of 80 new EVs including Tesla Model 3s, Polestar 2s, Peugeot e-208s and Corsa-es that the force has purchased and which are destined to go into service by the end of the year, when they will represent a quarter of the BTP's vehicle fleet. 
Get the latest e-mobility news, reviews and features in your inbox: it's the FREE Move Electric newsletter
The force says that because the quick response vehicles can be required to travel long distances, it chose only electric cars with a 300-mile range and which can be charged at a minimum speed of DC 150 kWh, providing 100 miles of range within 10 minutes, for the role. In addition, the new vehicles had to pass a series of rigorous tests to ensure they were fit for policing purposes.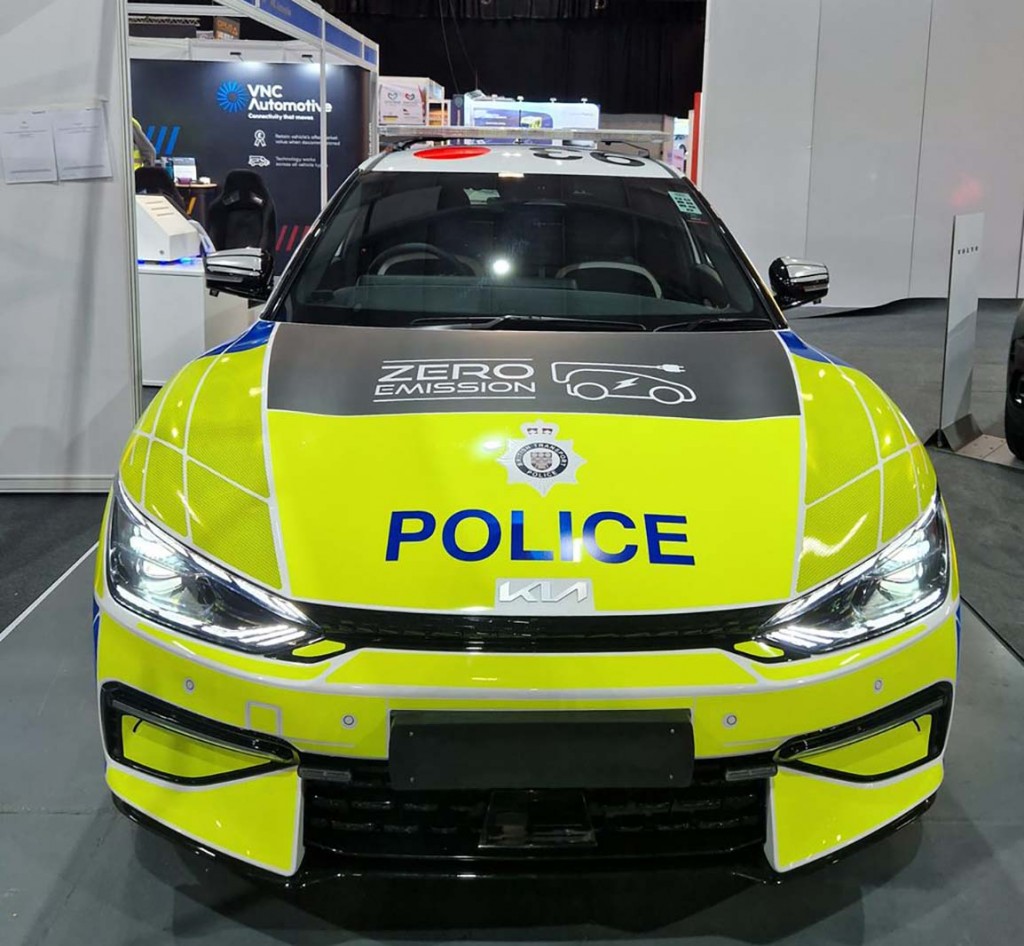 Superintendent Chris Horton, Head of Driving Standards and Training at BTP, said, "This is a landmark moment for us as we transition to a zero-emission fleet by 2025. The high-performance vehicles we selected can travel across the country quickly, on just a quick charge. The officers who have had training behind the wheel have provided positive feedback on them and I'm excited to see them out on the roads."
The conversion of the new Kia EV6s was carried out by Halls Electrical. Based in Bristol and with branches in Swindon and Exeter, the firm has been turning ordinary cars into police and emergency vehicles for almost 40 years.
Early versions made do with body tape, a radio and blue lights but today's vehicles go further, being fitted with so-called conspicuity tape, low-profile light bars, multiple LEDs front and rear, a 100W siren, ANPR cameras and a panoply of secure mobile communications. 
Halls does around 400 conversions a year for forces throughout the country, at prices ranging from around £3000 for a humble patrol car to as much as £30,000 for a fully kitted crew van. Depending on what's required, the work can take from as little as 30 hours to more than 400.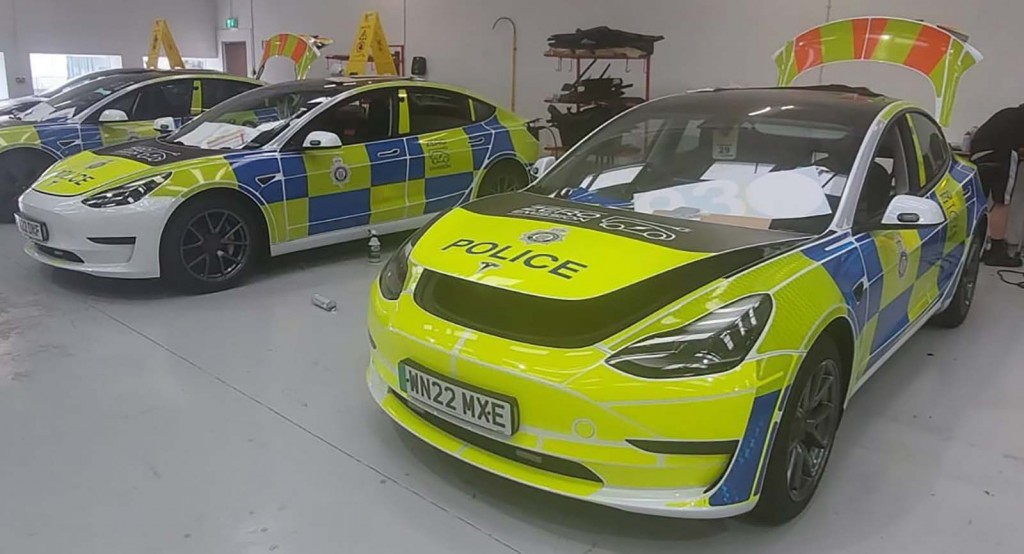 The Kia EV6s the firm has converted are among its first EV conversions. "Electric cars' low range and long charging times were always a problem for forces but the latest models are much more suitable," says Rob Hughes, technical director at Halls Electrical. 
While converting an EV is no more difficult than converting a petrol or diesel car, doing so safely is critical, he says. "Knowing how to work safely on an EV is essential. You have to shut the vehicle down properly and then, when the job is done, re-energise it and do any software updates required. All our technicians are fully qualified and trained by the car makers, so they know what they're doing." The public, but perhaps not criminals, will be thankful for that.
JOHN EVANS
READ MORE
Subscribe to the Move Electric newsletter
e-CARS
Video: Can the National Grid cope with a surge in electric vehicles?
e-BIKES
What to look for when buying an e-bike: Move Electric's top tips
The rise of Volt Bikes: 'when we launched, people thought we were mad'
e-MOTORBIKES
Maeving RM1 electric motorbike review
Q&A: Zapp founder on why electric mopeds are the future
Government plans 2035 ban on new non-zero emission motorbike sales
e-SCOOTERS
Tier to upgrade e-scooter fleet with a smart 'Parrot'
Q&A: Neuron Mobility's UK boss on e-scooters, safety and helmet selfies
e-WORLD
Polestar to supply battery tech to electric boat firm Candela
Engineering giant ABB working on electric Dover-Calais ferry