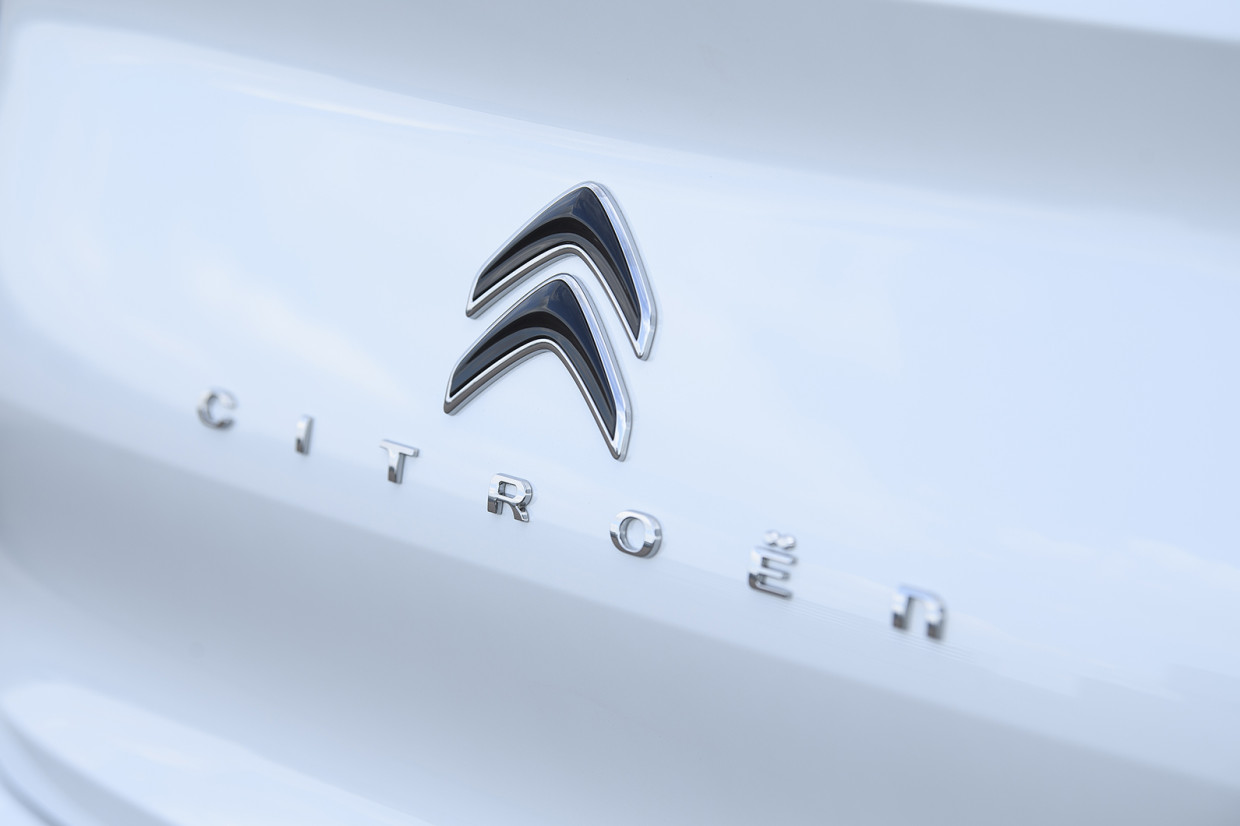 Citröen will develop a small electric car that could feature an unconventional genre-straddling design to fill a gap in its line-up in its EV line-up - but has admitted it is a challenge trying to make such machines affordable.
The French brand recently launched the Citroën e-C4 X, a fastback saloon with SUV styling cues that will be offered purely with an electric powertrain in the UK. That machine will sit above the closely related Citroën e-C4 hatchback-SUV. Citroën also offers the larger C5 Aircross and C5 X, but does not yet offer either in EV form.
Electric news, reviews and features in your inbox: subscribe to the Move Electric newsletter
Citroën also currently lacks an electric machine that sits beneath the e-C4 but above the Citroën Ami quadricycle. The firm's C3 hatch and C3 Aircross are only offered in combustion-engined form.
Laurence Hansen, Citroën's strategy boss that the firm now has a complete line-up of family-sized 'C-segment' models for the vital family car market, but told Move Electric: "On the B segment we need an electric proposal, so we will renew the C3 and C3 Aircross, and they will be electric, of course."
The Stellantis CMP platform that is used for the e-C4 and e-C4 X is suitable for smaller cars: it is currently used elsewhere in the Stellantis empire for the Peugeot e-208 and Vauxhall Corsa-e electric hatchbacks from Citroën' that are similar in size to the C3.
Stellantis is currently working on a range of new platforms that can be used for bespoke electric cars, as part of a major electrification push by the car giant. The firm's brands will only offer new electric cars in European from 2026 onwards.
But Citroën did admit that its focus on making affordable models did present a challenge when developing smaller cars, due to the greater cost of electric car batteries.
Citroën's European boss Arnaud Ribault said: "Electrification increases the price of the car so much that some people can longer afford to buy a car and this is something that is affecting all manufacturers," said Ribault.
He added that the focus of the firm's current development work – as with many rivals – is on finding ways to lower the cost of materials and production of EVs. 
Citroën to continue challenging car genre conventions
Recent Citroën models have challenged general car firm conventions: as well as the unconventional Ami quadricycle, the e-C4 and e-C4 X (below) fuse hatchback and saloon traits with SUV styling elements.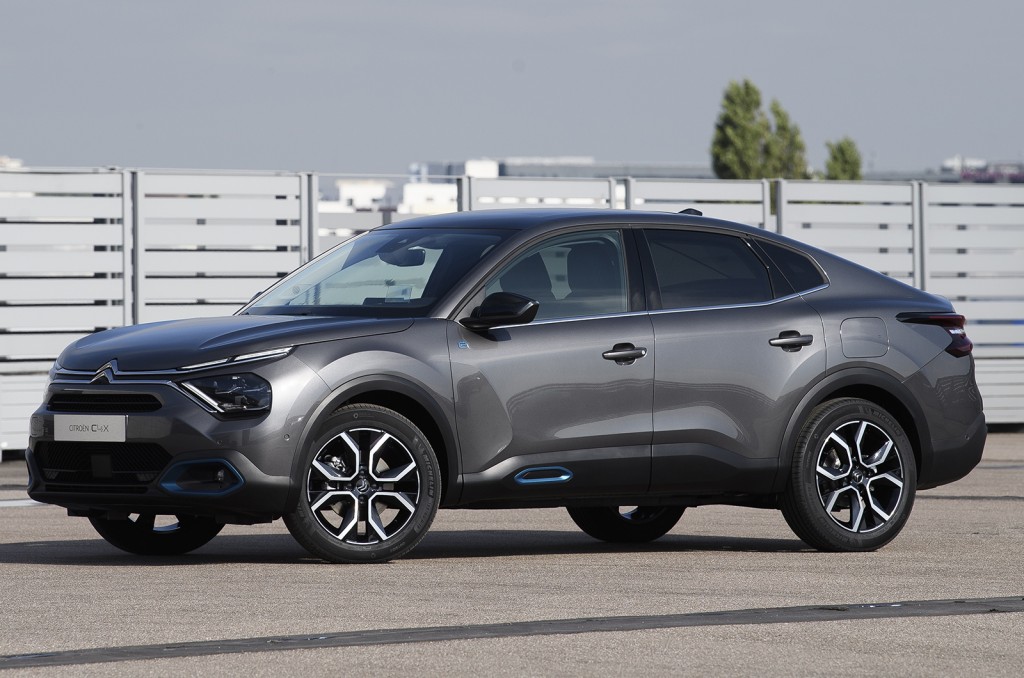 Hansen told Move Electric that the firm would continue to challenge current vehicle categories to ensure it remains "future proof" – even if that means taking risks when it comes to new vehicles.
"We love to look at problems, put it in a different way and propose a solution," said Hansen. "We won't do that on all of our traditional cars, but in each segment we will have a proposal that is slightly different from our competitors in terms of how we see mobility – because our customers are quite different."
Hansen said Citroën customers tend to be family buyers looking for comparatively affordable solutions, and are "prone to go electric more than others because they care for the planet." 
She added Citroën buyers tend to look at size first, rather than a vehicle type, adding: "If we stay to the current categorisation of vehicles we won't be future proof, for sure. For example, what is a cross SUV? There could be many answers, so the real question is what does the customer want in terms of USPs and features? Then we can imagine something."
That approach, Hansen said, reflects the firm's heritage, adding: "When you challenge the norm sometimes you do success, and sometimes you do failure."
Hansen said that the risk of failure is worth it to ensure Citroën stands out against rivals. She highlights the positive reception for the Ami quadricycle (below), saying: "We did Ami, and nobody else would have bet on Ami – and it's proven to be a great success.
"If you look at the Stellantis portfolio [of brands], you sometimes need a relative that is a little crazy and can think of different things. Look at the CV 20 concept car [an electric skateboard platform concept, below] – who else but Citroën could have asked that question? We have something to say: we proposed a solution, and we love to do so, because that's creativity, and creativity is in Citroën's DNA."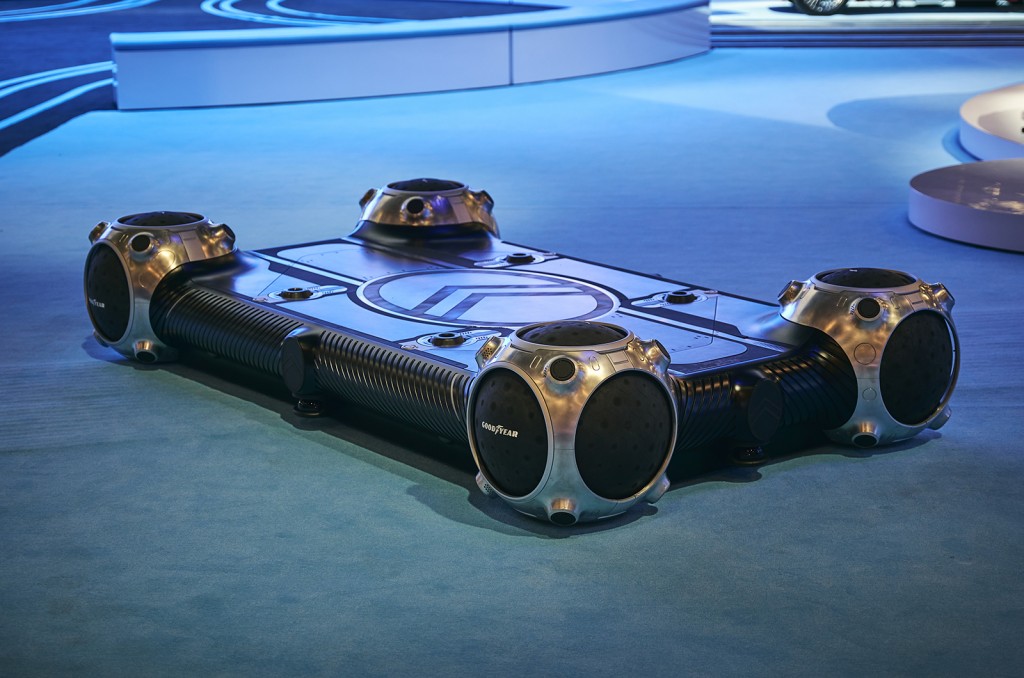 Hansen said future Citroën models would continue to focus on comfort, mixed with "a touch of humour, a touch of fantasy." 
Additional reporting: Sam Phillips
READ MORE
Subscribe to the Move Electric newsletter
e-CARS
UK charging networks: complete guide to every provider
New Cupra UrbanRebel is a bold EV supermini with 273-mile range
e-BIKES
10 fun things to try on an electric bike
Living with a Gocycle G4: how easy is it to adjust to?
e-MOTORBIKES
Seat Mó eScooter 125 UK review
How to do a CBT on an electric motorbike
Energica unveils new Experia electric tourer motorbike
e-SCOOTERS
Are e-scooters legal in the UK?
Private e-scooter rules 'cannot simply copy' rental regulations
Superpedestrian's European boss on why e-scooters are for everyone
e-WORLD
New Candela P-12 Shuttle to arrive as first electric 'flying' ferry
Pipistrel Velis Electro: meet the first certified electric plane