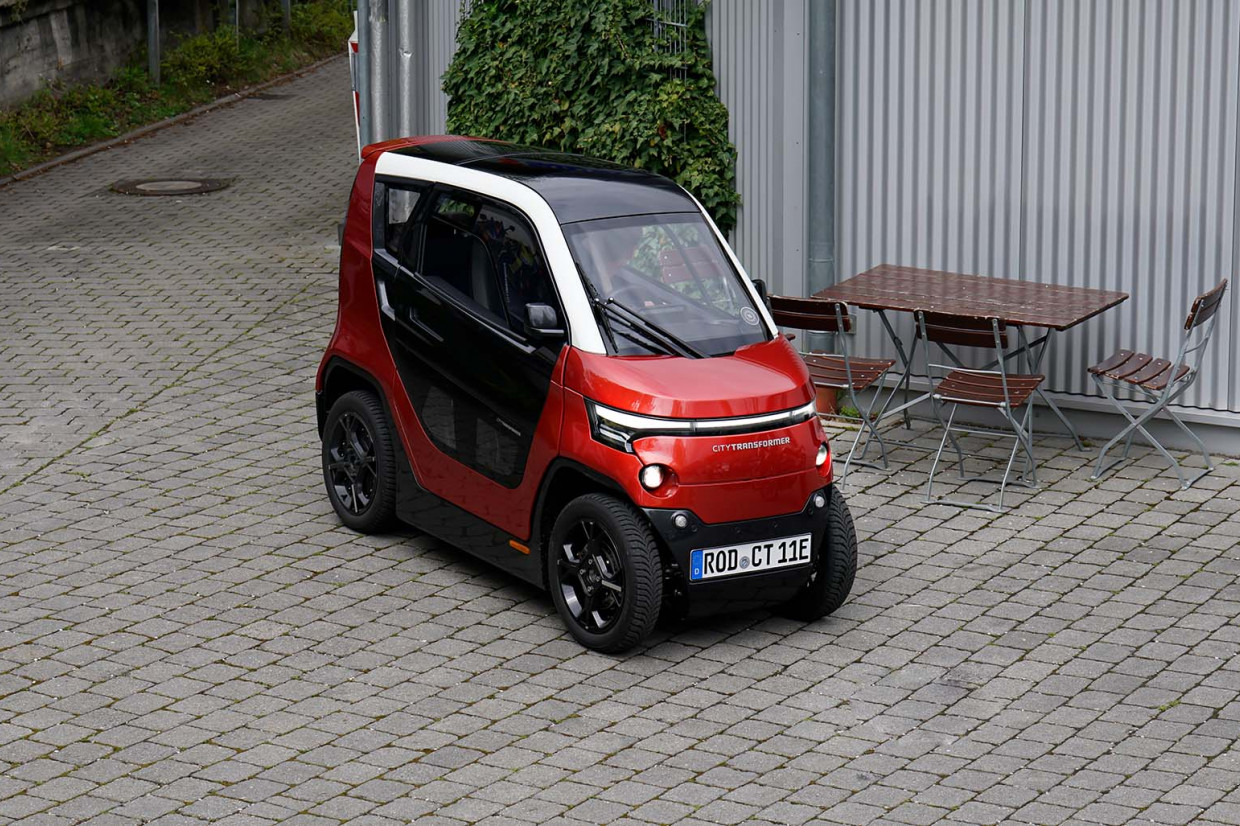 Slipping out of an unfeasibly tight parking space and picking up speed to the sound of a whirring noise as it performs its party trick, the pure-electric City Transformer CT-1 is like no other car.
Actually, make that 'quadricycle' because, weighing less than 450kg without its battery (590kg with) and with a maximum power rating of 15kW, it's classed as one. This puts the CT-1, still in development but expected to launch in late 2024, head to head with that other new electric quad, the Citroën Ami. There, however, the similarities end. Abruptly.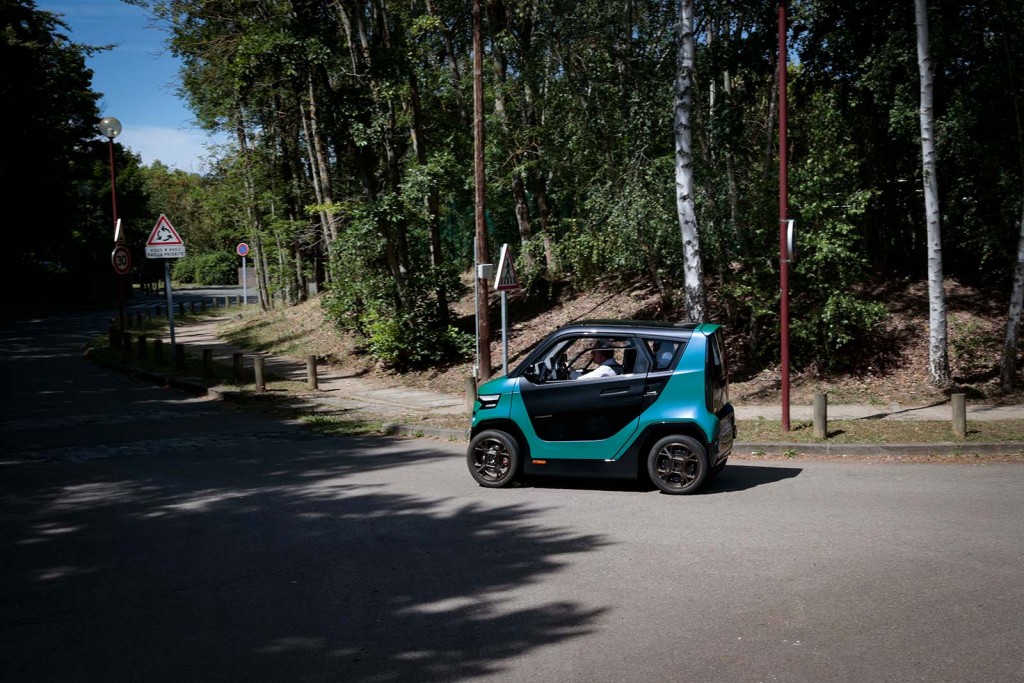 Simply no other vehicle, car or quad, homologated for the road can increase or decrease its width as the CT-1 can. How it does so is still top secret – "I'd have to kill you if you found out," Dr Asaf Formoza, a PhD engineer and founder of City Transformer, the Israeli company behind it, jokes at Move Electric's exclusive first-drive. "It's the magic that makes the CT-1 so special and it's patented."
Later, when his back is turned, I peer between the vehicle's body and one of its front wheels to try and fathom it out. I can see the side of the vehicle's aluminium skateboard platform, a portion of the front suspension double wishbone, the steering track rod, the disc brake and its tiny caliper (there's no driveshaft gaiter because the CT-1's two, 7.5kW in-wheel electric motors are located at the rear) but of some kind of electro-mechanical component that can expand and contract the vehicle's track (the distance between opposing wheels) by 20cm, there's no sign. For now, we just have to accept the system works.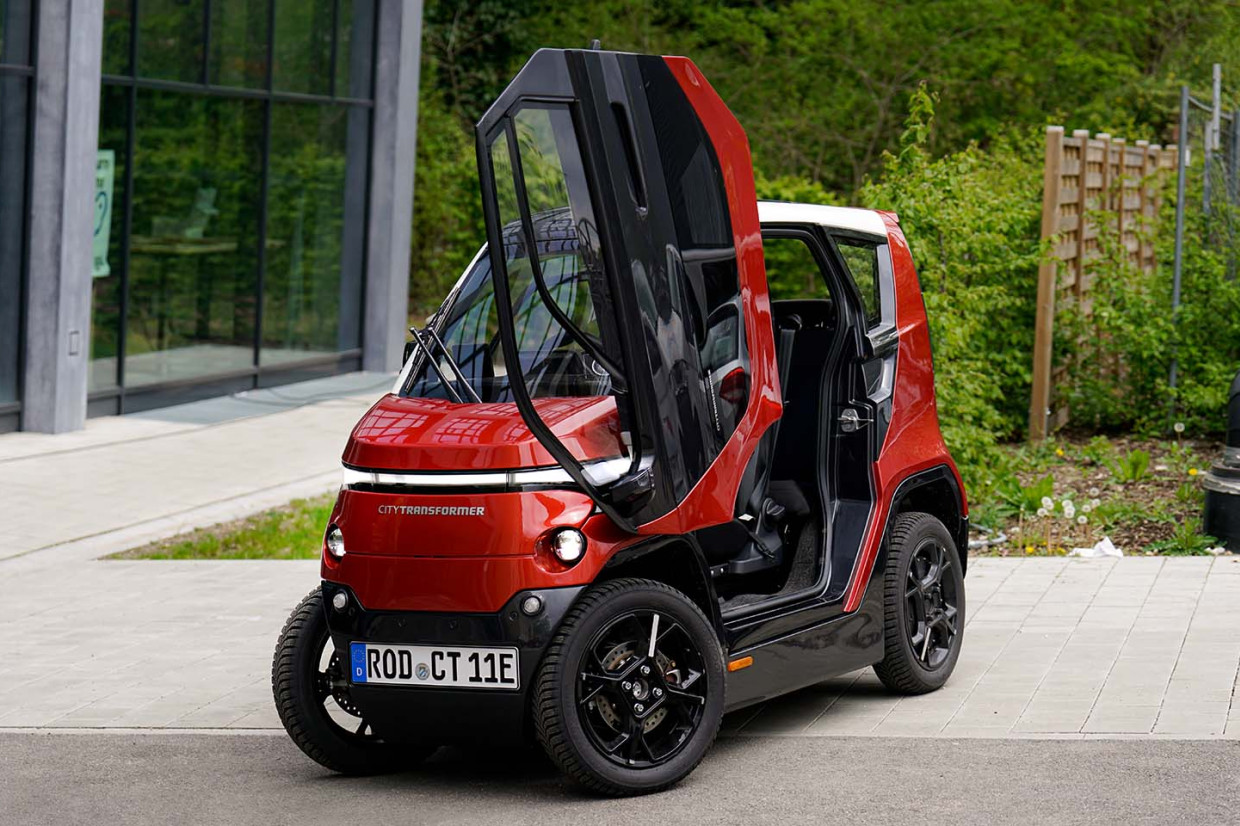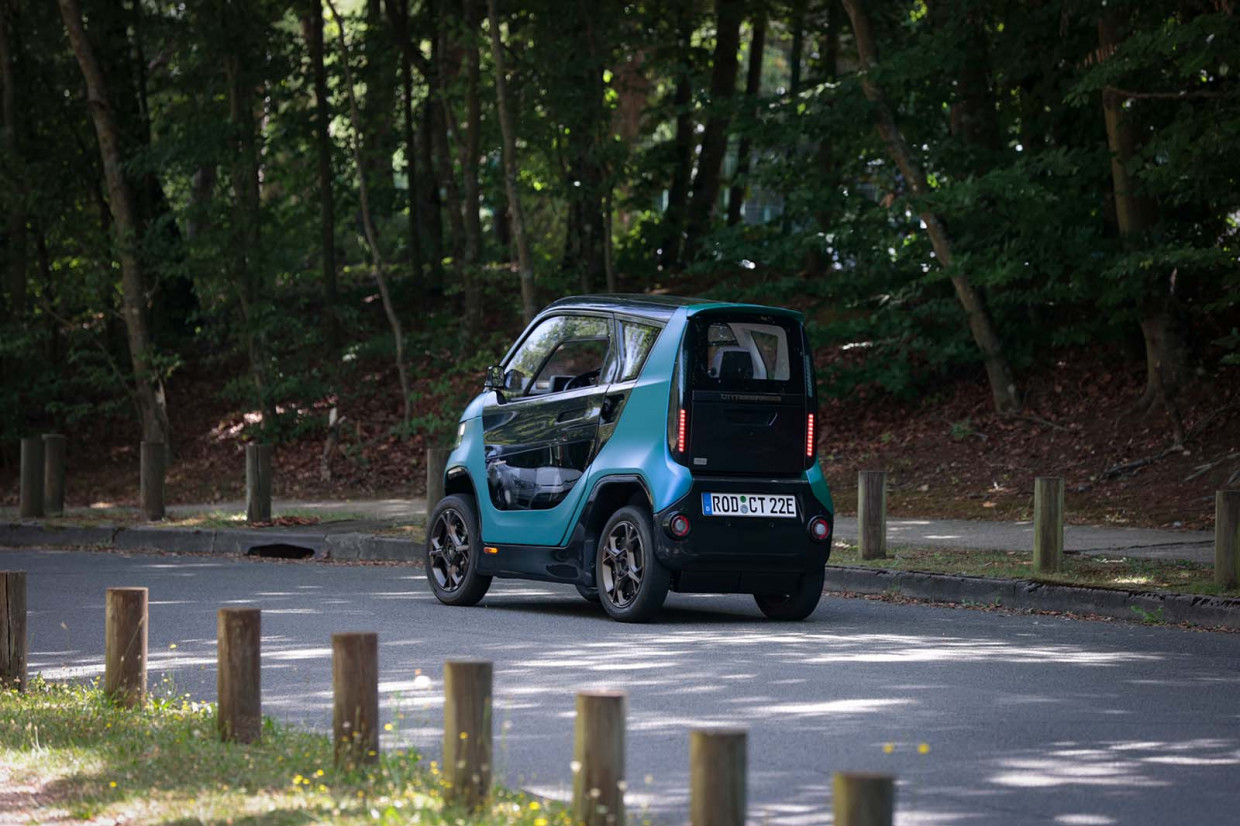 Operated by a button on the steering wheel (on future versions it will be autonomous and controlled by the sat nav) its effect is to allow the CT-1 to go from 1.4 metres wide, wing mirror tip to wing mirror tip, to just one metre. In other words, from the width of a Citroën Ami to the width of a motorcycle.
Such a radical shift has consequences for the CT-1's dynamic behaviour, not least its stability, which is why, in narrow so-called City mode its top speed is restricted to 28mph but in wider Performance mode, 56mph (the Ami can do only 28mph).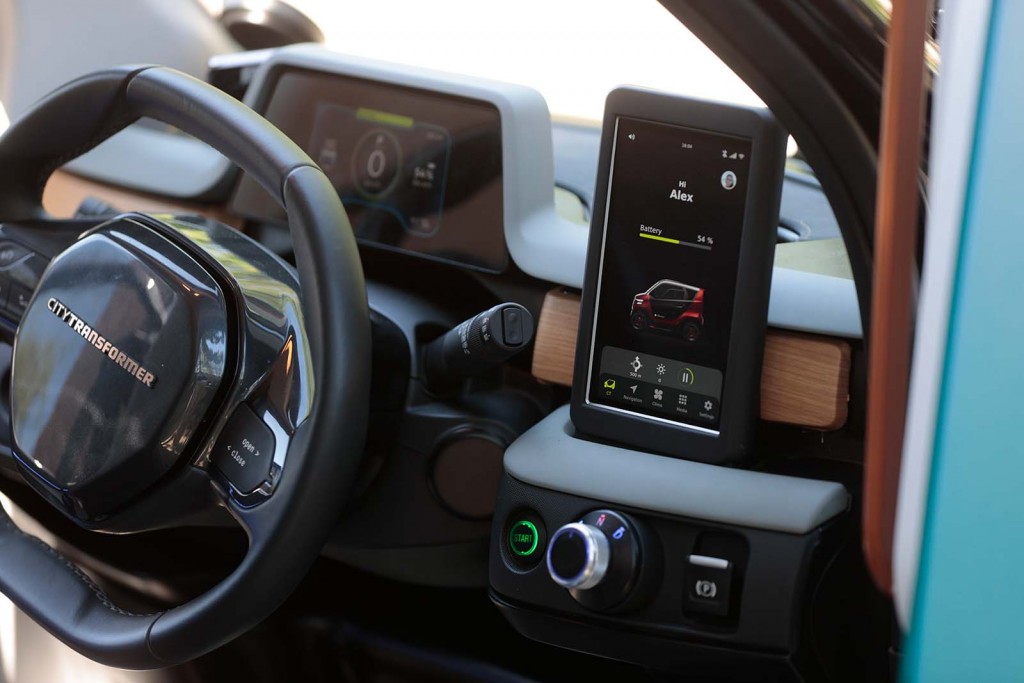 However, for my first drive, the CT-1 has been restricted to a top speed of 20mph in City mode. This is because it is a prototype, so still rough around the edges. As the model's 2024 launch date looms and with 2000 pre-orders already in the bank from customers including Israel's fast-responder service which wants them for life-saving call-outs, Segula Technologies, a specialist in developing automotive concepts for production, has been engaged to perfect it.
Until it has, I must see beyond the prototype's quality and performance shortcomings and, instead, concentrate on how it shape-shifts at speed. First thing to note is that the CT-1 has two seats arranged one behind the other. This, along with its low-mounted, 140kg battery pack, promises to aid stability.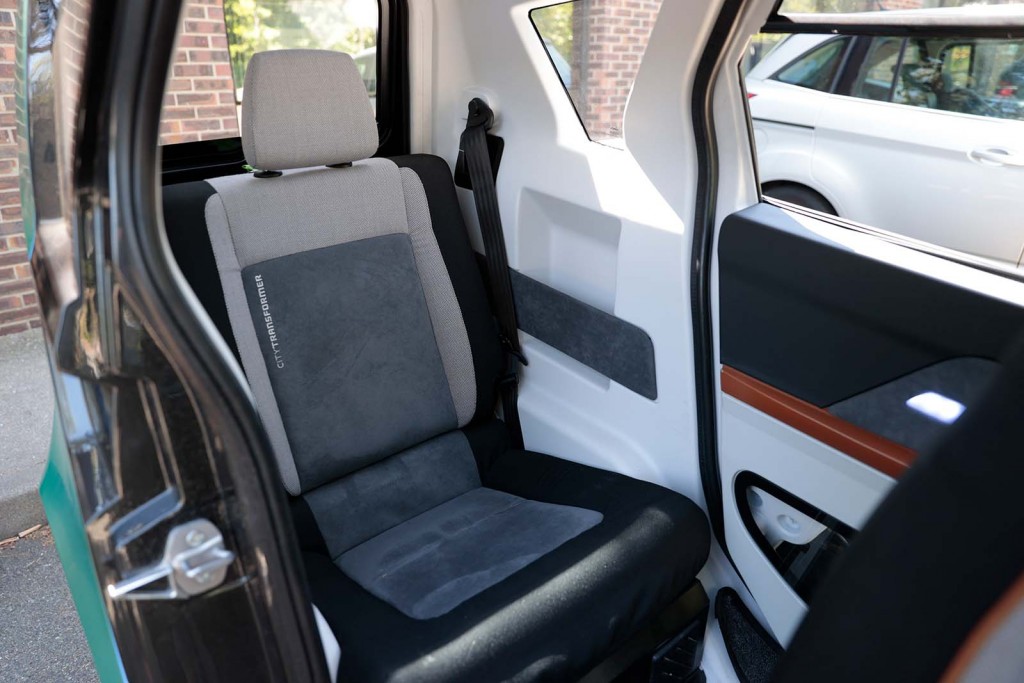 Meanwhile, I trust that being centrally located will give me, the driver, the kind of situational awareness I enjoy as a motorcyclist; essential if, in the future, the CT-1 is to be granted permission to use bus lanes busy with bikers as well as cyclists and, should police continue to turn a blind eye to the practice, to filter through queueing traffic. 
The cockpit is narrow and the footwell narrower still. I'm only a size eight but even I struggle to cram my hooves in. Formoza says the company is working on eeking out extra room. Ahead of me are a small but adjustable steering wheel and a smaller digital instrument binnacle supplemented with a touchscreen to the side.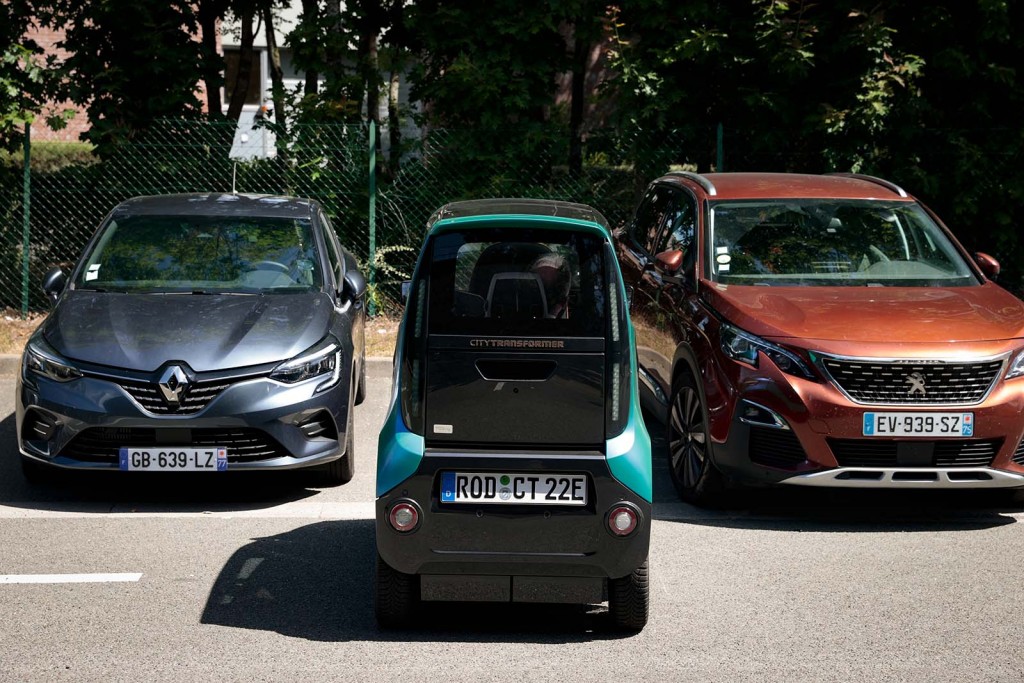 It's all still work-in-progress but app-control functions are promised. The windows are electrically powered, there are parking sensors while comfort features including air conditioning are planned.
Settled into the seat and starter button pressed, it's a simple case of checking the small wing mirrors (a rearview camera for the touchscreen is on the cards), releasing the button-controlled parking brake, pressing the accelerator and trundling away. As we lurch off a low kerb, teeter around a small roundabout and bounce sharply over speed humps, I don't need reminding the CT-1 is in City mode.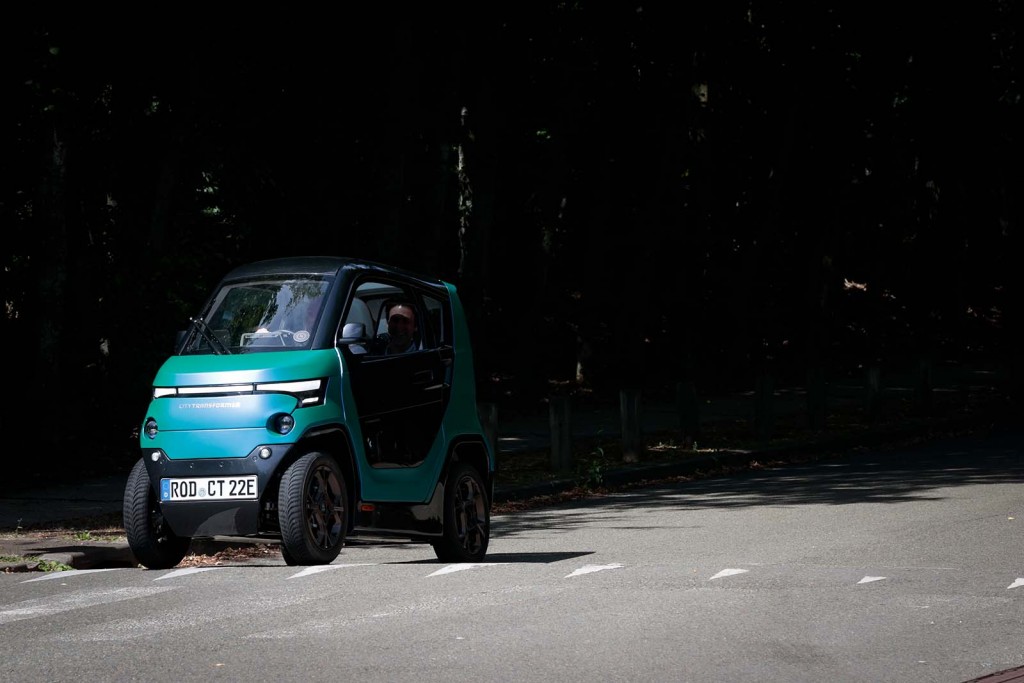 Familiarity would give me greater confidence but for now it feels a little sketchy. I suspect the restricted top speed is also why its claimed 0-31mph sprint time of around 5.0 seconds feels optimistic. 
At 20mph, I press the button on the steering wheel marked 'open' to 'transform' the CT-1 to Performance mode. Still with my foot on the accelerator and to the sound of electro-mechanical motors working their magic, the CT-1's track expands 40cm.
The process takes a couple of seconds and feels seamless but the improvement in the quad's handling and stability is appropriately transformative. Gone is that tippy-toes sensation. Instead, it feels more planted but fun to drive thanks, in great part, to its quick and direct steering.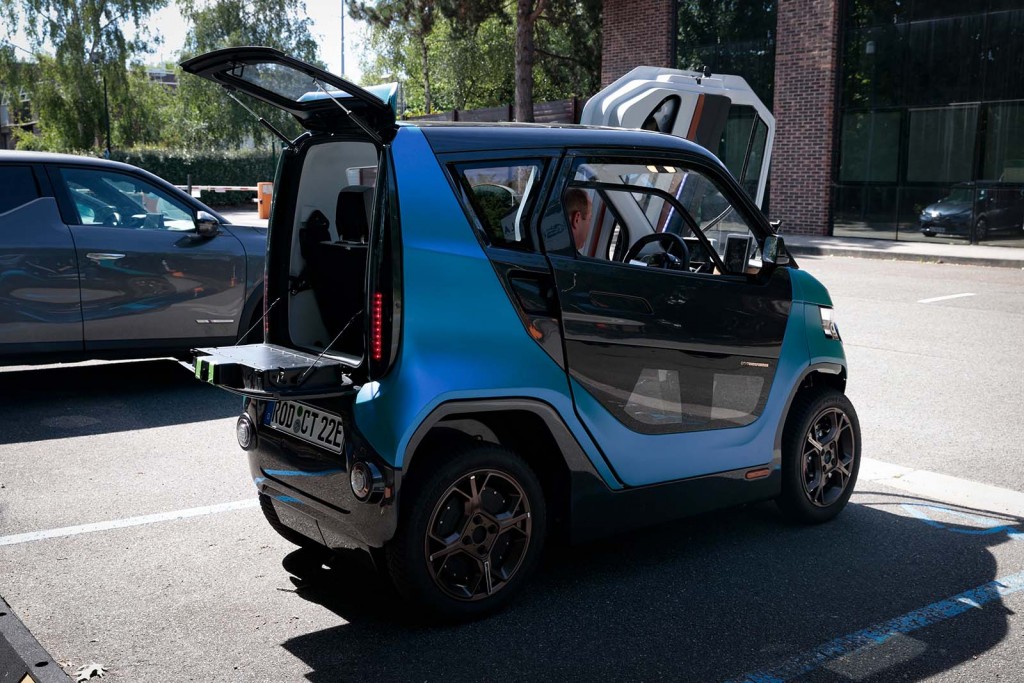 Did the steering change or do I just feel more confident? Whatever, it's now accelerating faster, although still not EV fast, changes direction more securely and crests speed humps less abruptly. The brakes are poor, though; they have zero feel and even less bite. There's very little regen assistance, too. Another job for Segula. 
Although the CT-1's turning circle is wider in Performance than in City mode (8.5m compared with 8.2m), the vehicle's greater stability encourages me to take roundabouts more tightly. Perhaps because of the limitations of the 'magic' mechanicals that allow it to change width, the CT-1's turning circle is actually wider than an LEVC TX black cab at 7.62m and an Ami at 7.2m. The flipside is the CT-1's ability to go where they cannot.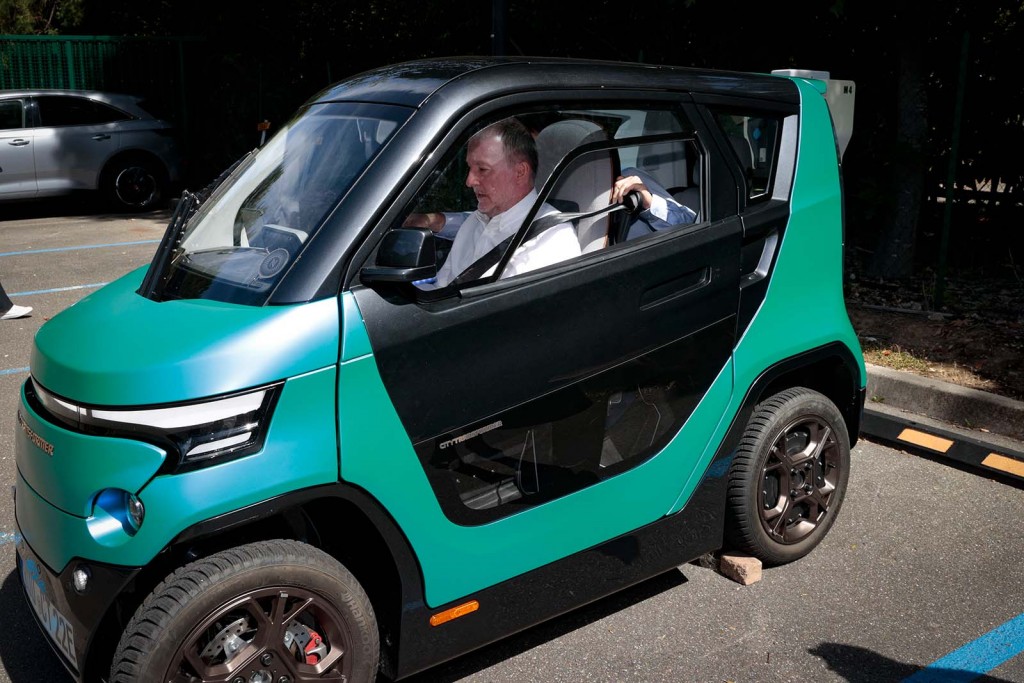 Now to park it. Dipping below 20mph I press 'close' on the steering wheel and feel the former edginess return as the CT-1's track shrinks. However, the pay-off is not only the ability to park it in an unbelievably tight spot between a Renault Clio and Peugeot 3008 but, thanks to the CT-1's vertically rising scissor door, to clamber out of it without touching the Pug. 
Formoza reminds me that four CT-1s can park in the space of one car. Of course, that's only of benefit if a council, for example, permits multiple parking for CT-1s in one space, incentivised by a special low-rate tariff. Formoza says one of his company's investors owns car parks in which he plans to create CT-1 exclusive parking.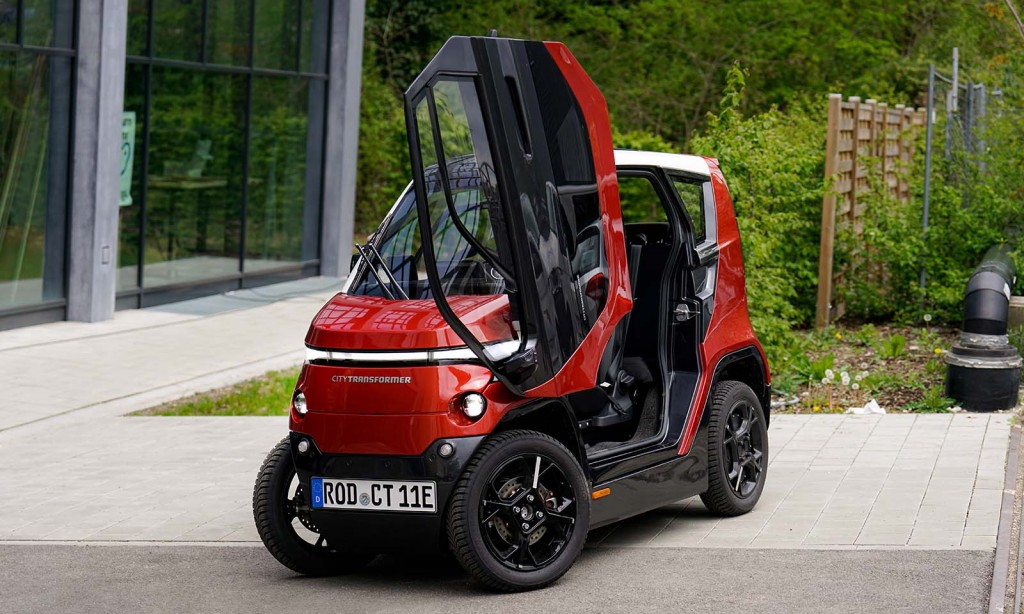 Now to have a go in the back of the CT-1, this time as a passenger. It's surprisingly comfortable, although the only place for my feet is either side of the driver's seat, where they feel hemmed in. Otherwise, I feel like a pillion rider, which is fun. Incidentally, being a hatchback, the CT-1's back seat can be folded to create 480 litres of luggage space. 
There's a Type 2 charge point under the 'bonnet' and a 10-80% rapid charge takes 30 minutes. It's long enough for a spot of shopping and provides a claimed 111 miles of range. Formoza is aiming for a Euro NCAP safety rating of three stars which he claims is sufficient for a vehicle in this class when average speeds in city areas are just 10mph. On the question of whether it's sufficient for a quad capable of 56mph he says only that the CT-1 will have plenty of additional safety features plus some autonomy.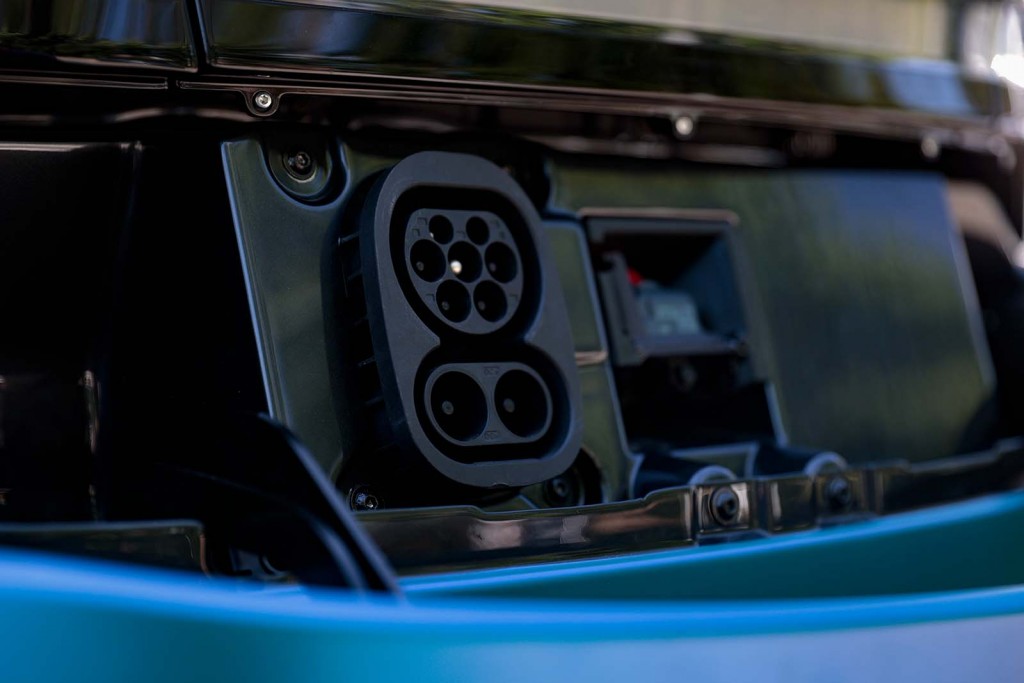 Being a tandem arrangement avoids the troublesome and expensive issue of the CT-1 having to be engineered for right as well as left-hand drive. It's why Formoza promises the UK will have CT-1s. He plans to sell them directly, with early adopters paying from around £12,500 and subsequent purchasers, £16,000.
You could buy at least two Amis for those prices but Formoza says the CT-1 will be much better equipped, more versatile and more appealing. "For too long, this end of the market has been associated with cheap and cheerful but CT-1 will be premium, fun to drive and unbeatable in cities."
It's certainly fun in Performance mode, hugely versatile in City and safer than a motorcycle in either. Where other car makers have concentrated on simply making their city cars or quads as small as possible, City Transformer has gone further by enabling its CT-1 to adapt to its surroundings. 
The company's next trick will be persuading local authorities to give it access to restricted routes as well as adapting their parking policies to allow multiple parking in bays and the police, to tolerate it being filtered through traffic. Achieve that and other parties such as car parks, mobility providers and fleets may be tempted to support it. It's a big ask but if anything can transform their thinking, surely the City Transformer CT-1 can.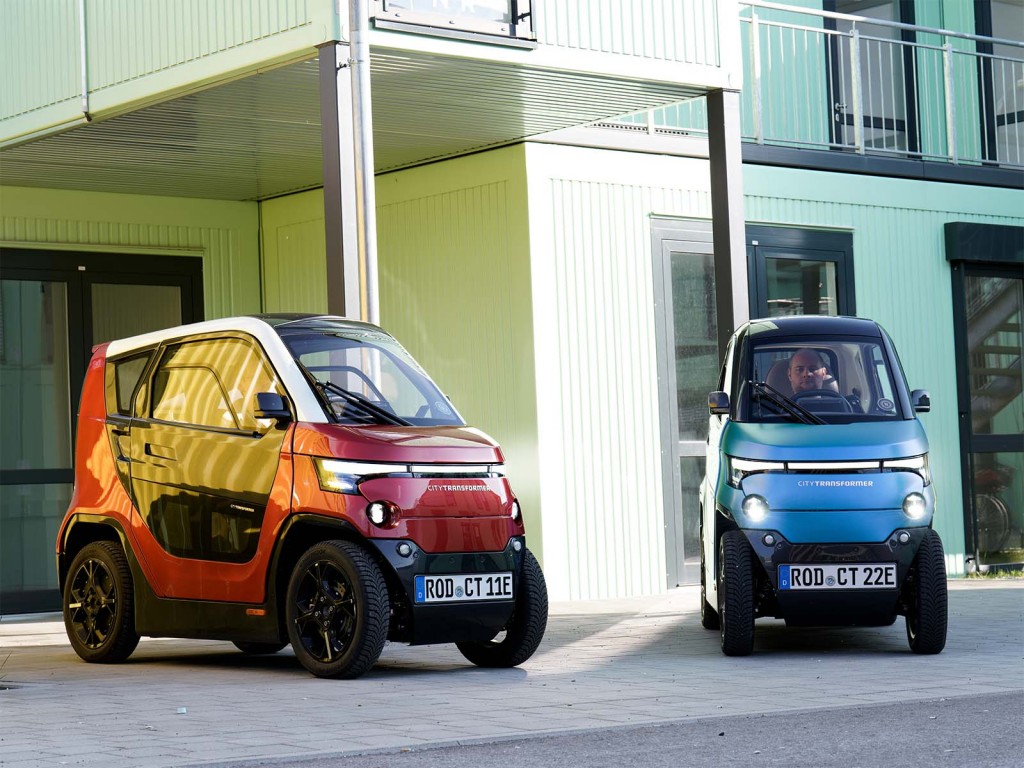 John Evans
READ MORE
Subscribe to the Move Electric newsletter
e-CARS
UK charging networks: complete guide to every provider
New Cupra UrbanRebel is a bold EV supermini with 273-mile range
e-BIKES
10 fun things to try on an electric bike
Living with a Gocycle G4: how easy is it to adjust to?
e-MOTORBIKES
Seat Mó eScooter 125 UK review
How to do a CBT on an electric motorbike
Energica unveils new Experia electric tourer motorbike
e-SCOOTERS
Are e-scooters legal in the UK?
Private e-scooter rules 'cannot simply copy' rental regulations
Superpedestrian's European boss on why e-scooters are for everyone
e-WORLD
New Candela P-12 Shuttle to arrive as first electric 'flying' ferry
Pipistrel Velis Electro: meet the first certified electric plane