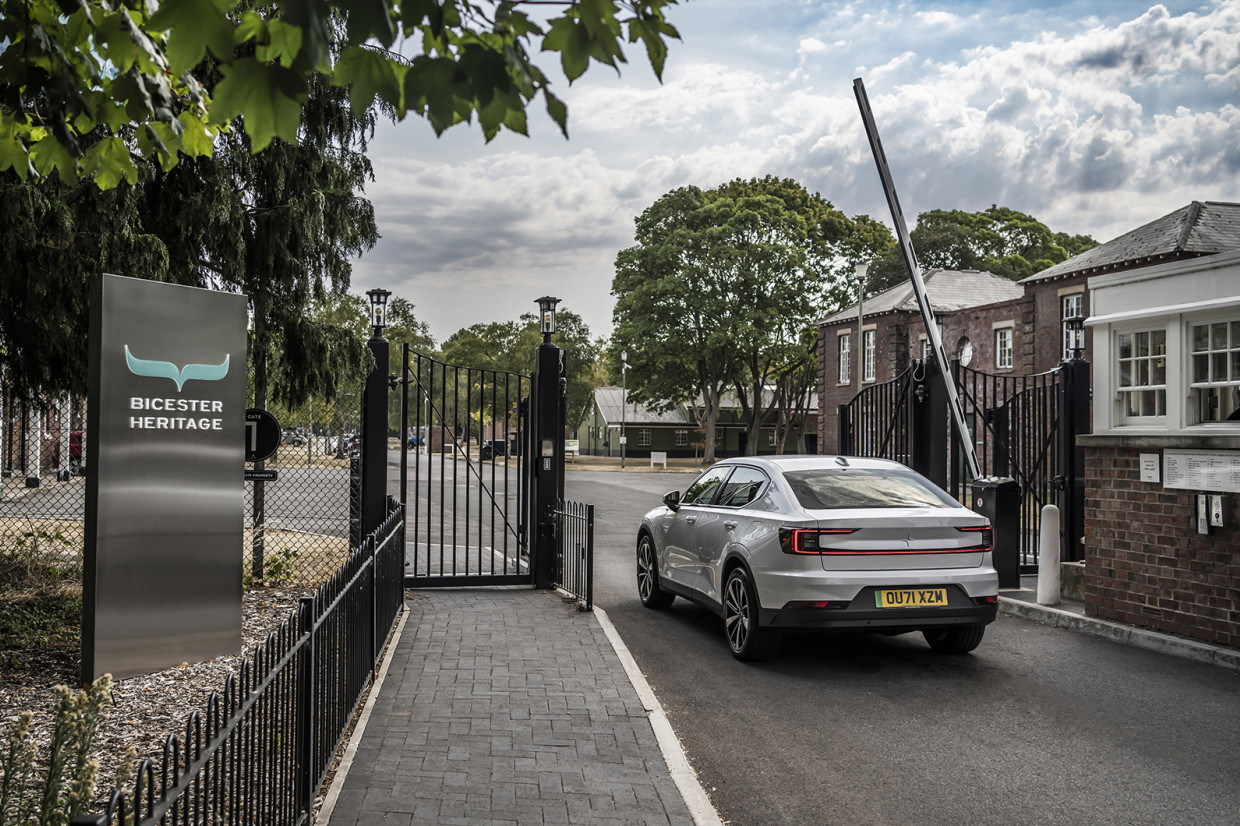 Electric performance car brand Polestar will open its first UK head office at Bicester Heritage later this year – and will also use the site as a new customer test drive hub.
The Oxfordshire venue, which is based on the old site of RAF Bicester and was created in 2013, has fast grown into an automotive engineering hub, and is already home to more than 45 businesses. But while many of those are focused on historic vehicles, the arrival of Polestar adds a brand firmly focused on the future.
The Sino-Swedish firm will open the UK Head Office and Test Drive Hub at the site in December. As well as housing the commercial and operational staff for the UK business the ground floor of the site will serve as a customer experience centre. As well as housing machines for test drives, it will also host customer events.
Polestar UK boss Jonathan Goodman said: "Establishing a Polestar head office in the UK, demonstrates the importance of the UK market reflecting the rate of pure EV adoption." He added: "We will be an open and welcoming head office and we look forward to seeing Bicester Heritage visitors, as well as existing and future Polestar customers too."
Polestar is currently gearing up to launch the 3 electric SUV, which will be followed by the 4 coupe SUV, the 5 grand tourer – and, as the firm has just confirmed, the 6 open-top roadster.
READ MORE
Subscribe to the Move Electric newsletter
e-CARS
UK charging networks: complete guide to every provider
New Cupra UrbanRebel is a bold EV supermini with 273-mile range
e-BIKES
10 fun things to try on an electric bike
Living with a Gocycle G4: how easy is it to adjust to?
e-MOTORBIKES
Seat Mó eScooter 125 UK review
How to do a CBT on an electric motorbike
Energica unveils new Experia electric tourer motorbike
e-SCOOTERS
Are e-scooters legal in the UK?
Private e-scooter rules 'cannot simply copy' rental regulations
Superpedestrian's European boss on why e-scooters are for everyone
e-WORLD
New Candela P-12 Shuttle to arrive as first electric 'flying' ferry
Pipistrel Velis Electro: meet the first certified electric plane