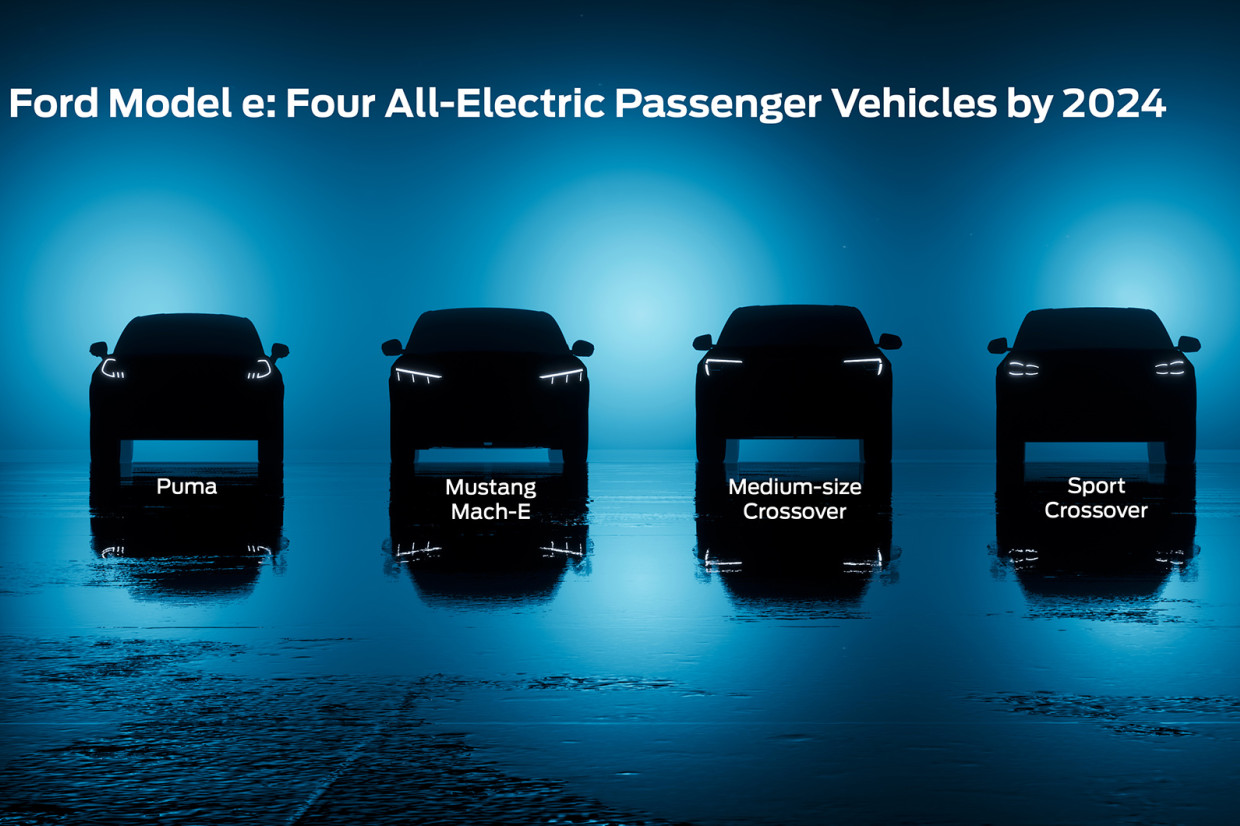 Ford will launch seven new electric vehicles in Europe by 2024 – including a battery electric version of the hugely popular Puma. With the existing Ford Mustang Mach-E and forthcoming E-Transit, that will give the firm a line-up of nine EVs.
The new machines are part of a major electrification push by the American firm, which recently split created separate business units – Ford Model e and Ford Pro – for its electric and combustion-engined cars respectively.
Ford has committed to an EV-only passenger vehicle line-up in Europe by 2030, with an all-EV commercial vehicle line-up in the region by 2035. The firm is also aiming for its operations – both production and vehicles – to be carbon neutral by 2035.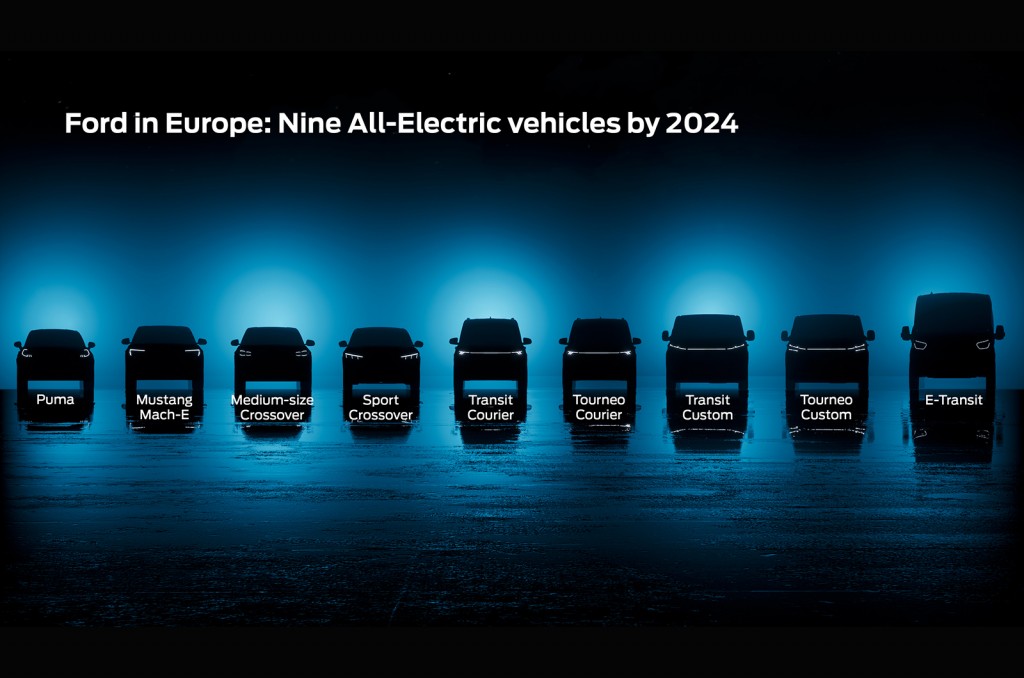 The seven EVs Ford will launch in Europe in the next three years include three passenger cars and four commercial vehicles. Ford is aiming for annual EV sales to reach 600,000 in Europe by 2026.
New electric cars for 2022 and beyond: what's coming when
The first passenger car will be a "medium-sized crossover", which will launch in 2023 and will be built at the firm's Cologne plant. It will be the Blue Oval's first machine produced on the Volkswagen Group's MEB platform, used for the Volkswagen ID 4 and Skoda Enyaq IV, as part of a wide-ranging partnership between the two firms.
The second model will be a "sports crossover", which will arrive in 2024 and will also be built in Cologne using the MEB platform. While Ford has not given details, it is likely it will be a coupe version of the 2023 crossover, similar to the Volkswagen ID 4 and ID 5.
Ford said that the 2023 medium-sized crossover will be a five-seater with a range of around 310 miles. It added that its name would be revealed later this year. 
Ford of Europe boss Stuart Rowley said the new machine would be "a highly differentiated vehicle that only Ford could do" – but did note that the two new Cologne machines were part of the firm's partnership with the Volkswagen Group.
Asked how Ford models built on MEB would be 'highly differentiated', Rowley said: "These products will absolutely be Fords. They'll look like Fords, they'll drive like Fords and the experiences we'll provide through our new Model e business unit will provide customers with a unique Ford experience in purchase and ownership."
Finally, Ford has also confirmed an electric version of its best-selling passenger vehicle, the Puma small crossover, which will arrive in 2024 and will be built in the firm's Romanian plant. Rowley declined to comment on whether the new EV will use an adapted version of the existing Puma platform or a dedicated electric platform.
Subscribe to the Move Electric newsletter
The four commercial vehicles will all be part of the Ford Transit range: a new Transit Custom one-tonne van and a sister Transit Custom MPV will launch next year, followed by the smaller Tourneo Courier van and MPV in 2024.
Ford of Europe boss Stuart Rowley said the seven EVs "signal what is nothing less than the total transformation of our brand in Europe – a new generation of zero-emission vehicles, optimised for a connected world, offering our customers truly outstanding user experiences."
He added that Ford would "act with the speed of a start-up" in developing its EV plans.
Ford upgrades European EV production
The new crossover and sports crossover will be built at the Ford Cologne Electrification Centre. Ford is planning to increase production at the German site to 1.2 millions EVs over a six-year timeframe, and will invest around £1.53 billion in the site. That investment will include production of a new battery assembly facility, due to start operations in 2024.
Ford has also agreed a deal with SK On Co Ltd and Koc Holding to form a joint venture that will build and run a new electric car battery factory in Turkey. Due to open in the middle of the decade, Ford says it will have annual output of 30 to 45GWh of batteries.
Ford's Plant in Craiova, Romania will also be key to its EV plans. As well as the new Puma, the facility will be home to the new Transit Courier and Tourneo Courier, including their electric versions. 
READ MORE
Subscribe to the Move Electric newsletter
e-CARS
The 10 electric cars with the longest range
e-BIKES
Desiknio Pinion C1.9 Classic e-bike review
Ride for a worthy cause: Big Issue eBikes launches in Bristol
e-MOTORBIKES
Triumph reveals first electric TE-1 motorbike
BMW CE 04 electric scooter review
e-SCOOTERS
Superpedestrian Link e-scooter: first ride
The new battery tech designed to make e-scooters more sustainable
e-WORLD
New Candela C-8 electric hydrofoil has first 'flight'
Awake Ravik S 22 aims to take electric surfboards to the extreme