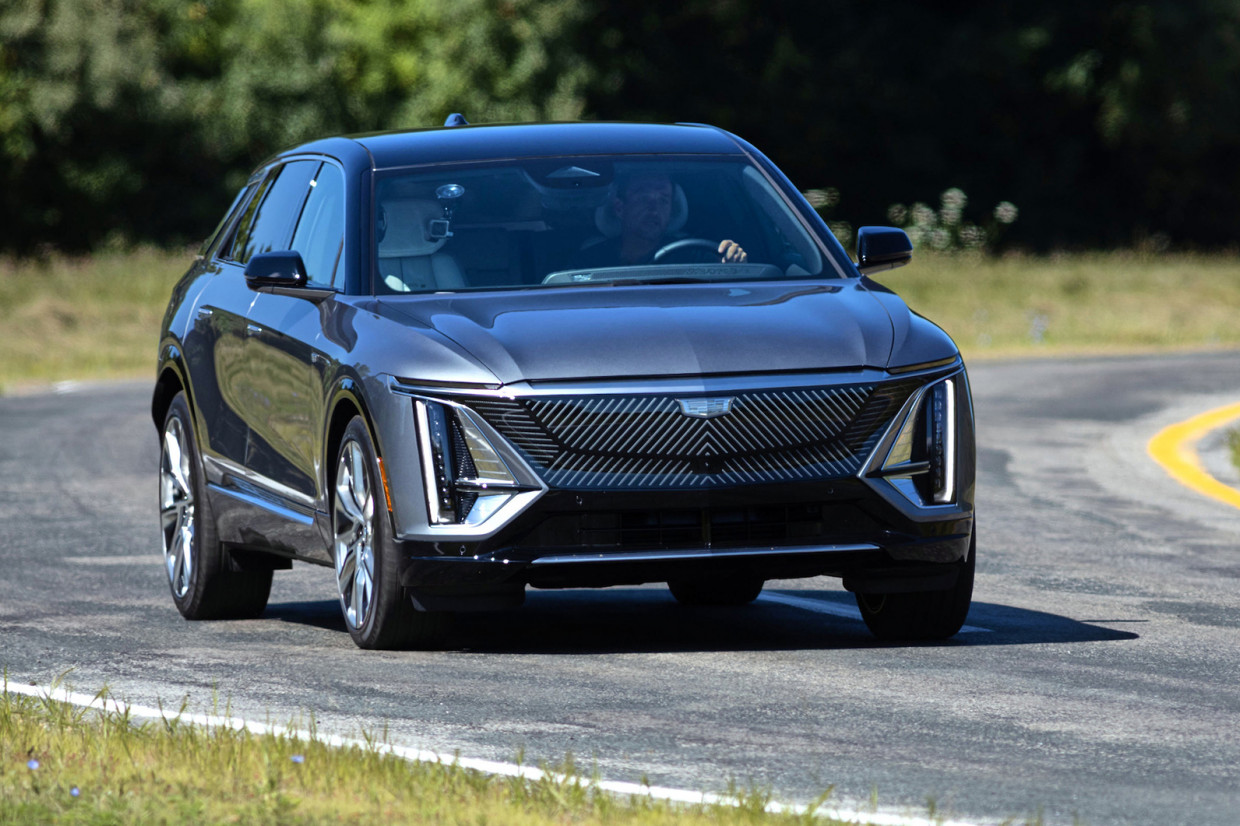 American car giant General Motors will make a return to the UK in the near-future – with a line-up of all-electric models that could include the new Cadillac Lyriq SUV and even the massive GMC Hummer EV.
The manufacturer, whose brands include Cadillac and Chevrolet, remains a key player in the United States and other markets, but essentially pulled out of the European market after selling Vauxhall-Opel to the PSA Group (now Stellantis) back in 2017. 
The latest electric news in your inbox: subscribe to the Move Electric newsletter
That's all set to change in the coming years, though – and it's all thanks to the rise in electric vehicles. GM is committed to a fully electric line-up worldwide by 2035, and the rapidly rising popularity of EVs in the UK and Europe makes it a hugely attractive market – especially with the USA lagging behind in terms of EV adoption.
GM has developed a new bespoke electric vehicle platform called Ultium, which underpins a diverse range of vehicles from the new Lyriq SUV to the Hummer EV (below), electric version of the Chevrolet Silverado pick-up and the new BrightDrop delivery van.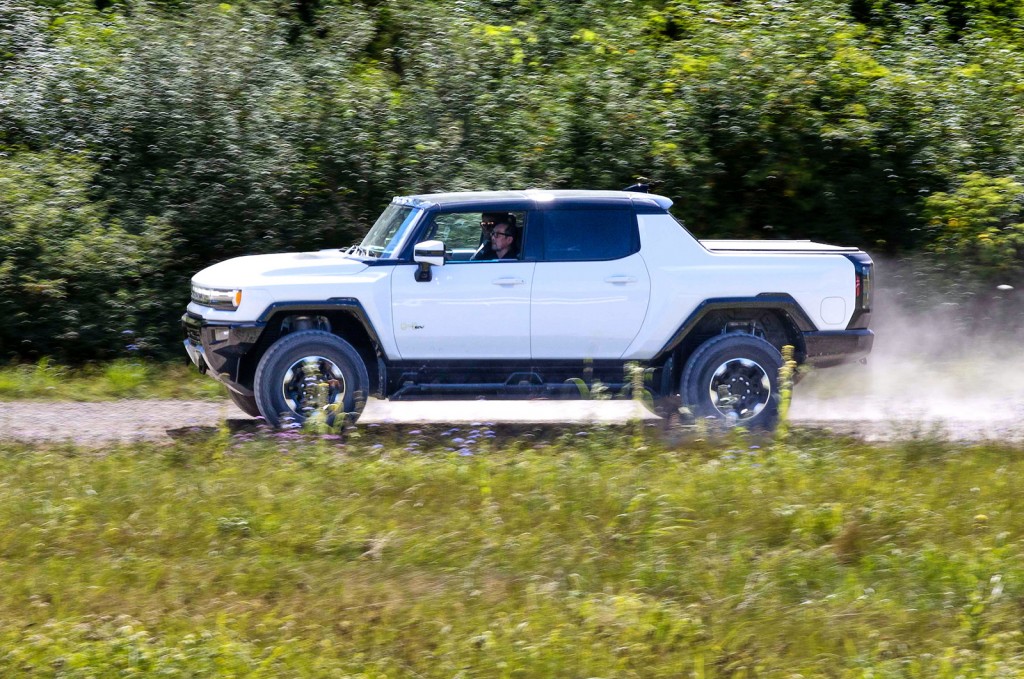 GM is currently finalising its European plans, with an announcement due early next year – but the firm isn't exactly keeping its ambitions a secret. It established a new European division late last year, and GM Europe boss Mahmoud Samara told Move Electric that "we feel very confident we will be a substantial player" in the market.
Samara added that legalisation helping driving EV uptake in Europe and high levels of customer acceptance were key factors in the decision. "With what the customers need in Europe and what we have done to transform our company, we feel this is a unique opportunity for us," he said.
Samara wouldn't be drawn on what specific brands or vehicles would be offered in Europe. But he said: "Chevrolet is a global brand, Cadillac is a global brand, Hummer is a global brand. So we have global brands that are fit for purpose. What's so beautiful about transitioning to EVs is the flexibility that we can deliver with those platforms. It will be fit for purpose in Europe."
Reports suggest that the new Cadillac Lyriq, a premium SUV similar in size to the Audi e-tron, will be one of the first cars offered in Europe, with the hope it can draw on the strong heritage of the Cadillac badge.
The new Hummer EV could also be offered as a premium off-roader, although its size and price point means that – much like the Humvee-inspired petrol-powered Hummer models from the late 1990s – it will likely be a niche vehicle for the UK.
There are other options: Chevrolet offers the Bolt hatch and Bolt EUV compact crossover, and has just revealed the Volkswagen ID 4-rivalling Blazer EUV – although those models would face a challenge to compete in the mainstream volume market against the big European firms.
There's also BrightDrop, GM's new last-mile delivery business that is developing a range of electric vans. With the huge growth in electric delivery vehicles in Europe, and many cities introducing low- and zero-emission zones, that firm is almost certain to offer its products here.
Samara described GM Europe as acting like a rapid start-up rather than a part of a major car giant, and added that the lack of a legacy combustion-engined car operation will enable help spread the rollout of its electric vehicles. It could also adopt a pared-back only-online sales operation, similar to rivals such as Tesla, Polestar and Genesis.
READ MORE
Subscribe to the Move Electric newsletter
e-CARS
UK charging networks: complete guide to every provider
New Cupra UrbanRebel is a bold EV supermini with 273-mile range
e-BIKES
10 fun things to try on an electric bike
Living with a Gocycle G4: how easy is it to adjust to?
e-MOTORBIKES
Seat Mó eScooter 125 UK review
How to do a CBT on an electric motorbike
Energica unveils new Experia electric tourer motorbike
e-SCOOTERS
Are e-scooters legal in the UK?
Private e-scooter rules 'cannot simply copy' rental regulations
Superpedestrian's European boss on why e-scooters are for everyone
e-WORLD
New Candela P-12 Shuttle to arrive as first electric 'flying' ferry
Pipistrel Velis Electro: meet the first certified electric plane