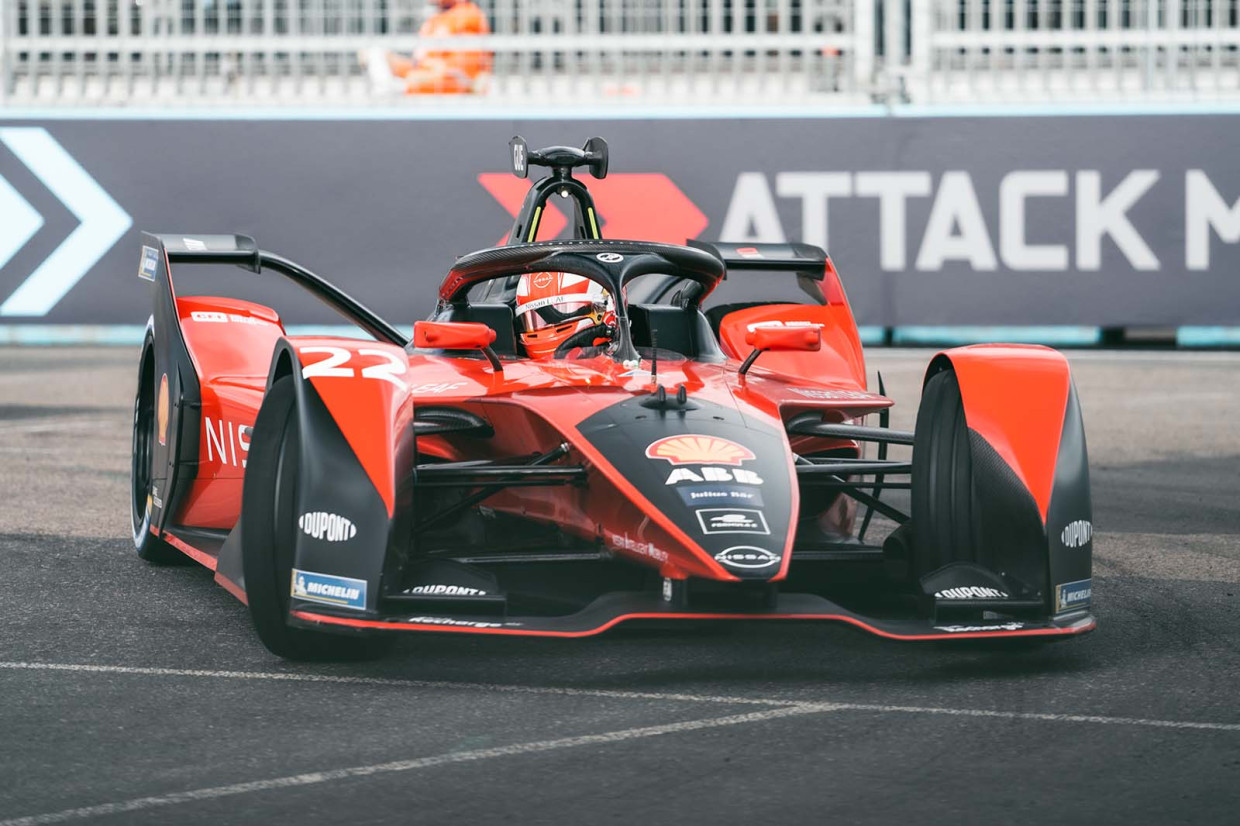 Nissan's e.dams is one of the most successful Formula E teams on the grid to date having won three world titles in the early days of the electric single-seater championship.
But that success came when it was Renault's official works team: Nissan took over as powertrain supplier for the 2018/19 season (effectively taking over the project of its Renault-Nissan-Mitsubishi Alliance partner), and earlier this year took full ownership of the racing team.
The Japanese car maker's participation in the sport is part of the brand's long term commitment to electrification and sustainability, and is being used to promote its electric road cars including the Nissan Leaf and Nissan Ariya.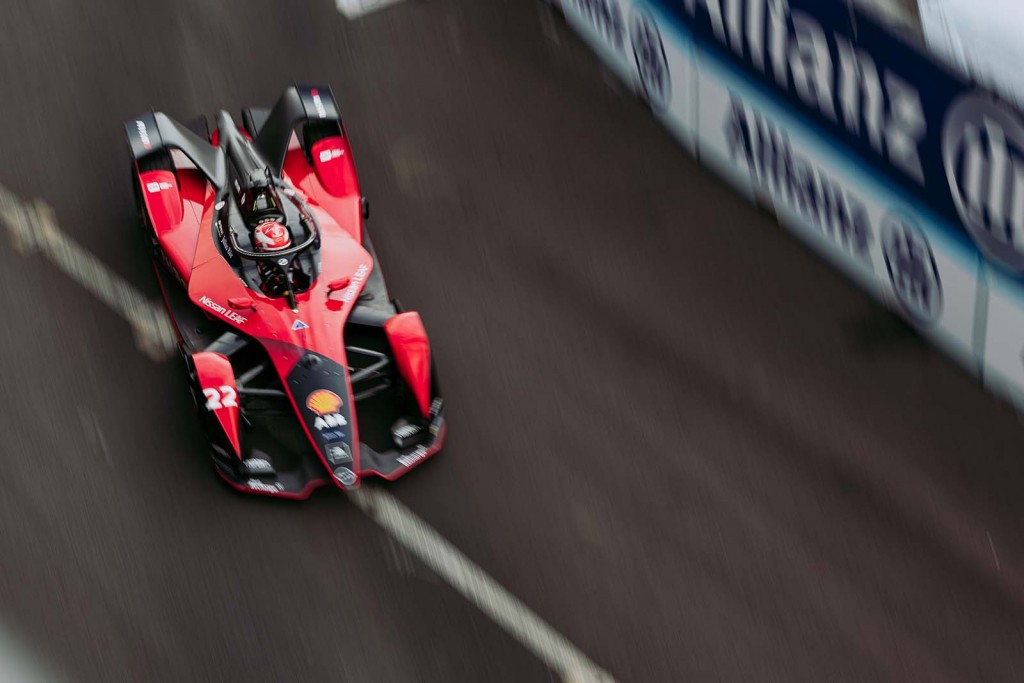 So far the team has struggled this season with drivers Sebastien Buemi and Maximilian Günther only able to lead the squad to eighth in the team standings. 
The team is hoping to return to winning ways next season as Formula E enters a new era with the introduction of the generation 3 racing cars. 
Nissan will return to the grid next season, and will also supply McLaren's new Formula E outfit with powertrains.
Move Electric joined the Nissan e.dams squad at last weekend's London ePrix at the ExCel Centre in East London, to ask team boss Tommaso Volpe about the new partnership with McLaren, its ambitions for the new Gen3 era and how Formula E plays a role in the electrification of the Nissan brand.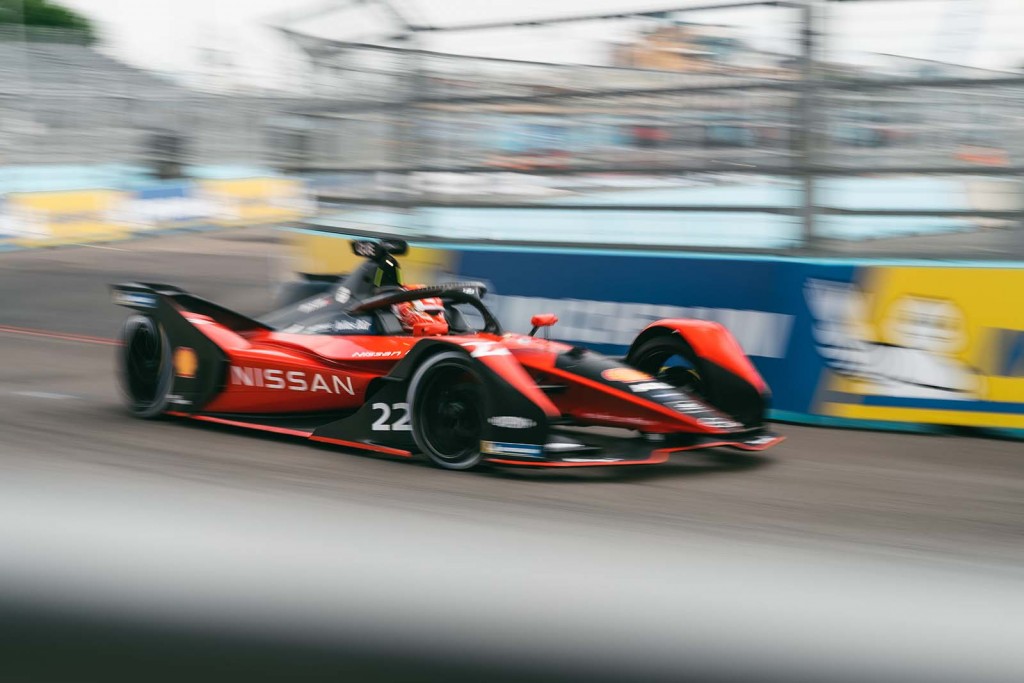 Nissan bought the Nissan e.dams team this year, how will that change your approach moving forwards?
"We plan to have a stronger coordination between the racing team and the car development because we have been partners and were involved in some key decisions, but we were a separate organisation. 
"That meant we couldn't maximise the coordination with the customer operations yet, so moving forward this will be the biggest and most important change that we will implement."
You will be supplying McLaren with powertrains next season, how will your relationship with them work and will you be able to learn from each other?
"It will definitely be a partnership, for us they won't just be a customer team as we plan on collaborating with them to try and maximise our potential.
"It should be a win-win approach because rather than having two cars on the grid, we will have four. We will share as much data as it makes sense in terms of maximising the development of the car, but will still keep a true and genuine competition on the track.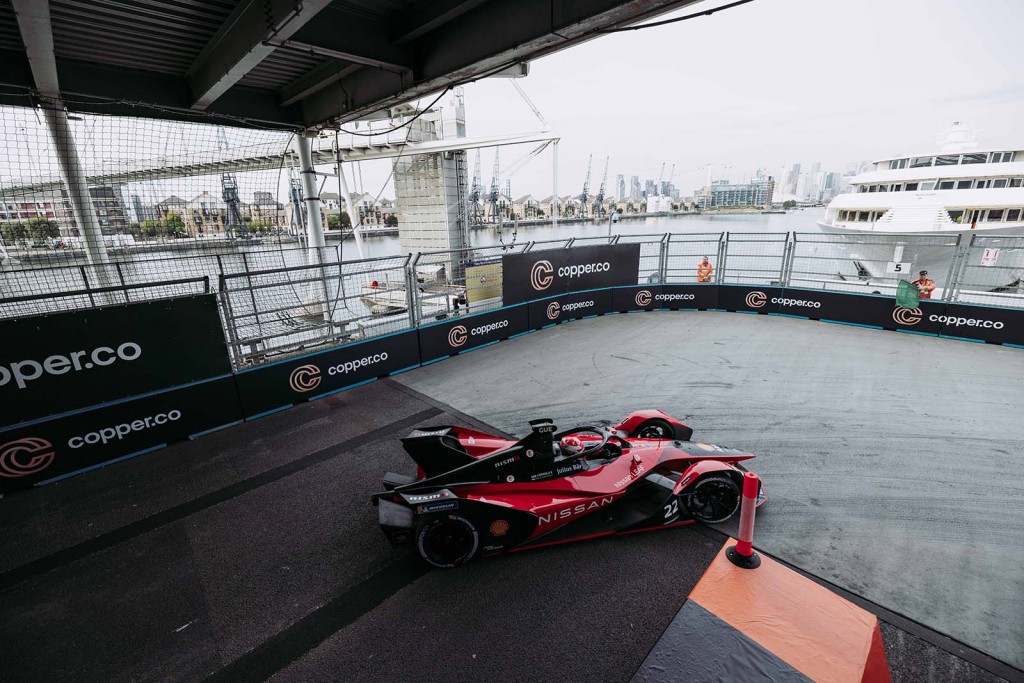 Could you see the Nissan e.dams team supplying more teams during the Gen3 era?
"On paper we could have another partner team and we are definitely open. It depends on the conditions of the approach and if it is similar to what we think we will have with Mclaren.
"There may even be a scenario where a third team might just want to be a customer team, but then we have to consider if it is commercially viable or not."
Wins and championships are important, but how do you measure success away from the track?
"Of course the first thing is the results, but for us there are other aspects that are important to us, such as the production of R&D for the business. 
"This is crucial because we are doing this for generation three development. We put together an organisation where there is a direct connection between the car development in France for Formula E and our advanced R&D in Japan.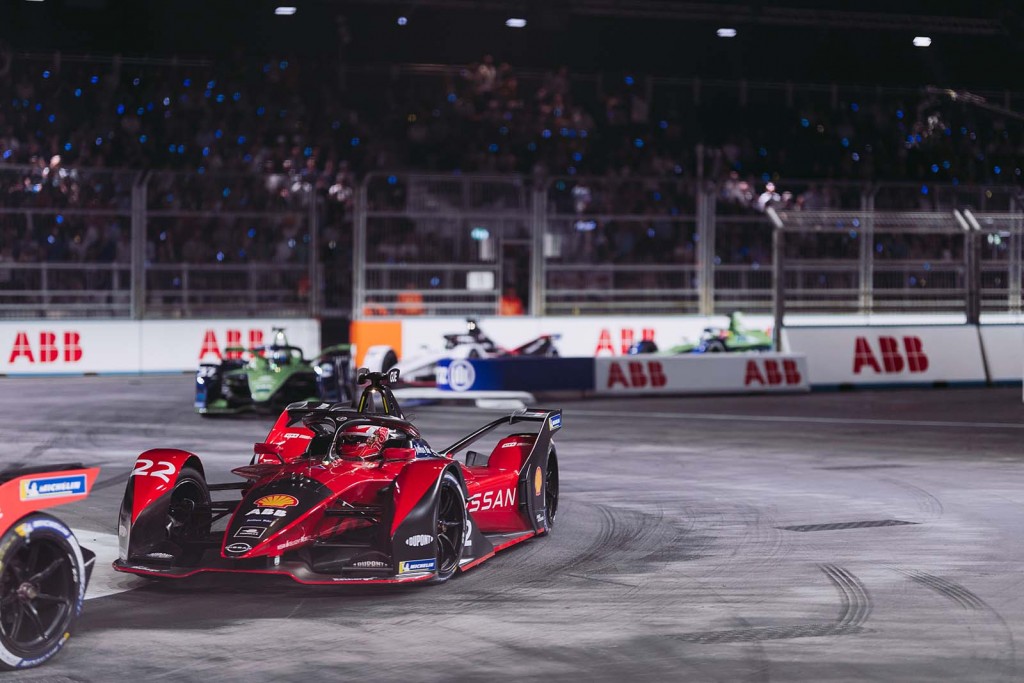 "We also measure success based on the usage of the Formula E platform to promote Nissan's plans towards electrification. From the marketing and PR perspective we think we have generated good value for the company and for the brand, without having a great performance on track.
"Once we are back to being a championship contender, this value will be even stronger." 
How much of a role does Formula E play in Nissan's Ambition 2030 electrification plan and sustainability?
"It plays a key role in our electrification plans from a technical perspective. The Ambition 2030 plan is how we plan to electrify our entire portfolio, so Formula E is important for that.
"When it comes to sustainability, we can use Formula E to promote our carbon neutrality plan. This part doesn't depend on us because there are many other actions relating to sustainability, but when it comes to electrification, we are connected because we share our R&D."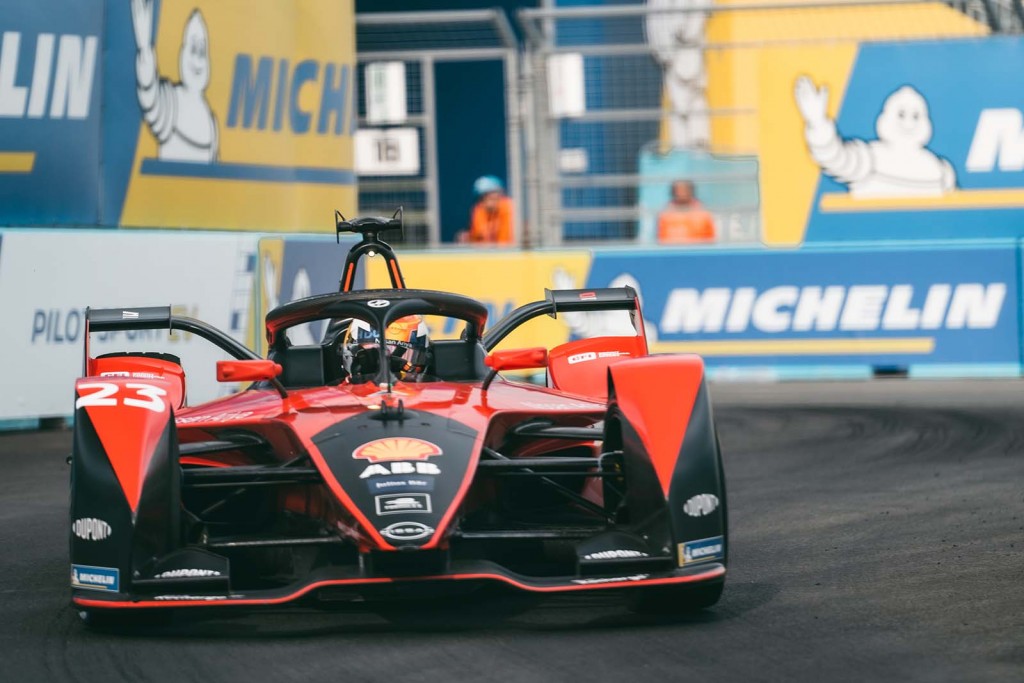 What is the key takeaway from Formula E that you can bring into Nissan's passenger cars?
"We have a very focused plan which looks at two key areas. One is to improve the energy efficiency of the hardware of our cars, because this is where you invest a lot in Formula E in order to improve our passenger cars. 
"The other area is energy management because we want to make sure that we optimise our software and hardware to get the best results."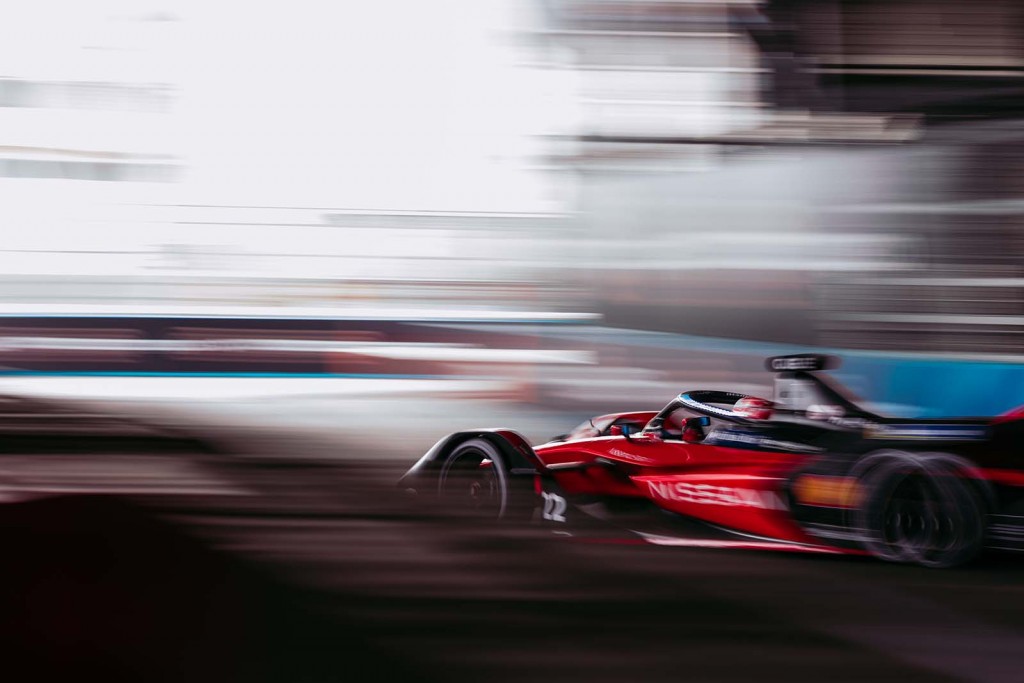 There could be a new charging element introduced next season where drivers could pit for a 30 second, 600kW charge. Could this improve the racing and what impact could this have?
"It's a good thing because it adds one more area of R&D that we need to develop which can be relevant for the core part of the business.
"Nissan's approach will always be to say yes to anything which can generate value for the company in terms of R&D. 
"Fast charging technology is one of the key things that we are developing for electric vehicles in the future, so the idea to use such fast charging at 600kW is definitely an element of interest."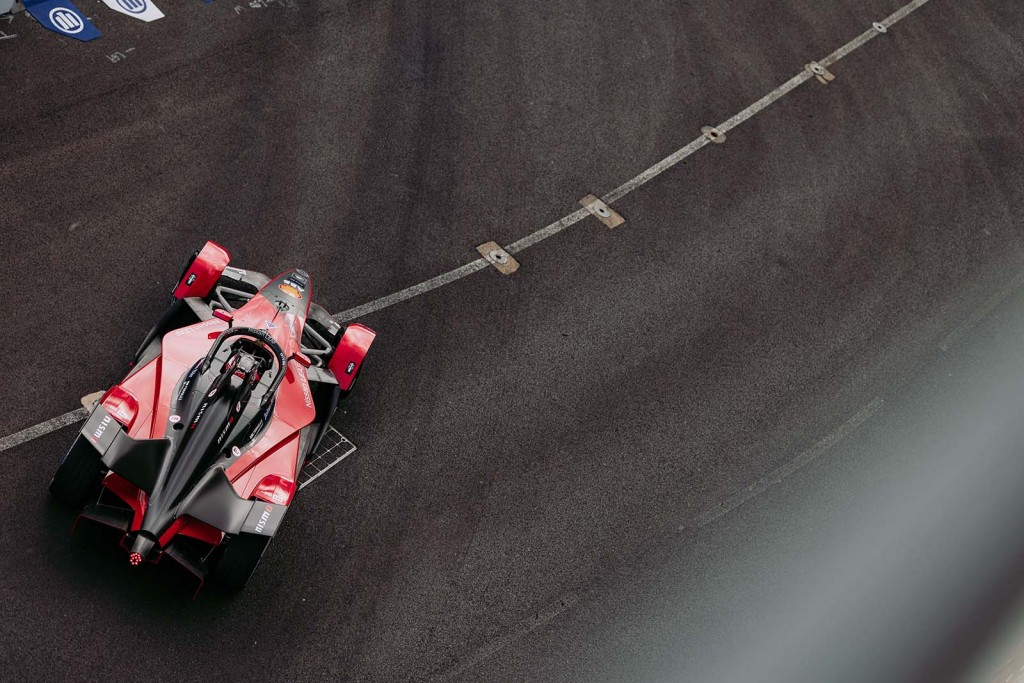 Where would you like the Nissan e.dams team to be this time next year?
"In generation 3, of course we want to win the championship and within the next year we want to go back to being a serious contender. I'm not sure we're ready to fight for the championship but we want to start doing what we did in the previous six years.
"We want to be a dangerous team for the others by winning races and be on the podium more regularly. The main goal though is to win the championship during generation 3."
READ MORE
Subscribe to the Move Electric newsletter
e-CARS
UK charging networks: complete guide to every provider
New Cupra UrbanRebel is a bold EV supermini with 273-mile range
e-BIKES
10 fun things to try on an electric bike
Living with a Gocycle G4: how easy is it to adjust to?
e-MOTORBIKES
Seat Mó eScooter 125 UK review
How to do a CBT on an electric motorbike
Energica unveils new Experia electric tourer motorbike
e-SCOOTERS
Are e-scooters legal in the UK?
Private e-scooter rules 'cannot simply copy' rental regulations
Superpedestrian's European boss on why e-scooters are for everyone
e-WORLD
New Candela P-12 Shuttle to arrive as first electric 'flying' ferry
Pipistrel Velis Electro: meet the first certified electric plane