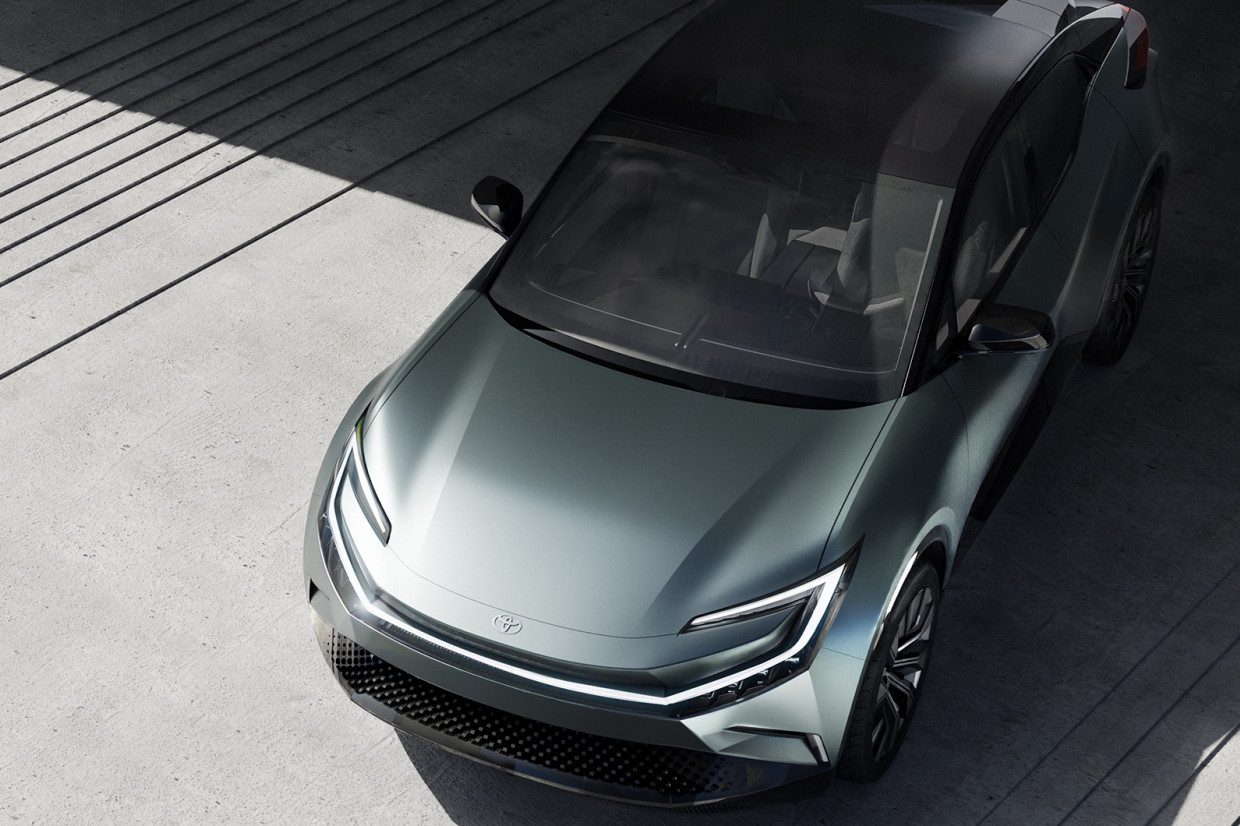 Toyota has committed to accelerating its roll-out of electric cars in Europe with the launch of five new full electric models within the next four years.
The Japanese firm launched its first bespoke electric car, the bZ4X SUV earlier this year, and had previously committed for all of its sales in Europe (covering the European Union, UK and European Free Trade Area) being zero-emissions vehicles by 2035. But Toyota previously hadn't outlined how fast it would roll-out new electric vehicles.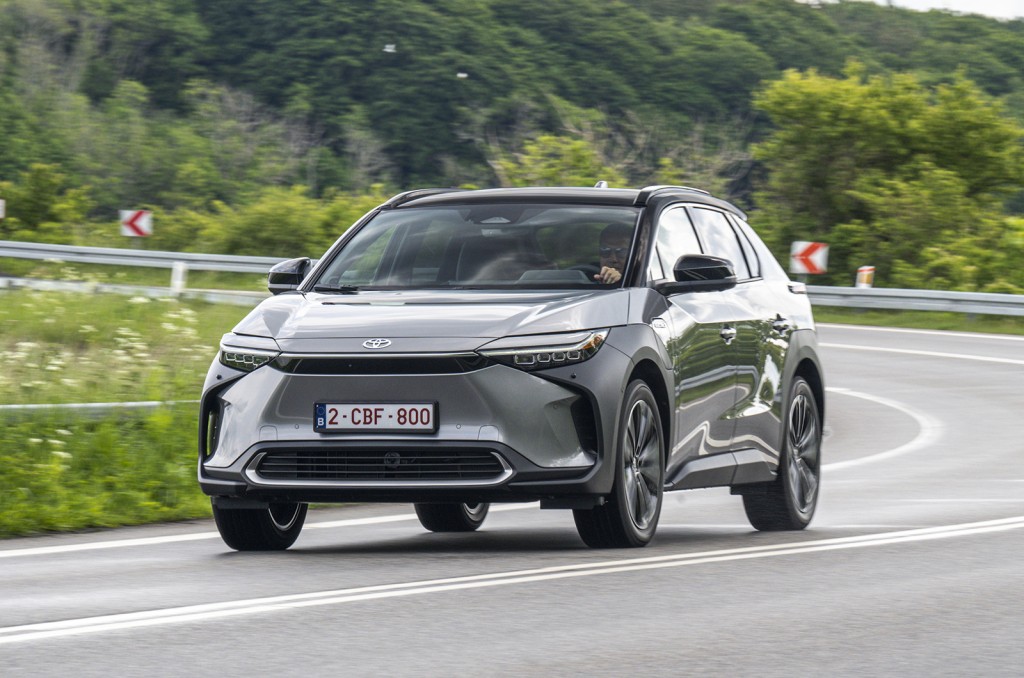 But Toyota's European boss Matt Harrison has now confirmed that the firm will have six models in its Beyond Zero range of EVs on sale by the end of 2026. That number includes the bZ4X and the production version of the bZ Compact SUV Concept, which is tipped to be revealed in production form next year.
According to Harrison, that represents an acceleration of Toyota's EV rollout, and is linked to the firm accelerating its commitment to beginning fully carbon neutral in Europe – meaning that all its facilities, vehicles and logistics will be net zero. Toyota has committed to becoming fully carbon neutral worldwide by 2050, but Harrison said the firm will achieve that target in Europe by 2040.
Harrison made the announcement at Toyota Europe's annual Kenshiki Forum, a big end-of-year showcase media event that's a bit like a single-brand motor show. Move Electric was invited along to hear about Toyota's plans for the future.
Tell us about these six EVs then…
Well, we know about one of them for sure: it's the bZ4X large SUV that arrived earlier this year as an electric equivalent to the Toyota RAV4.
Toyota also recently revealed the bZ Compact SUV Concept, which Harrison confirmed would lead to a production model. It's effectively an electric equivalent of the Toyota C-HR, and the production version is likely to arrive next year alongside a newly unveiled C-HR Prologue previewing a second-generation version of that model (below right).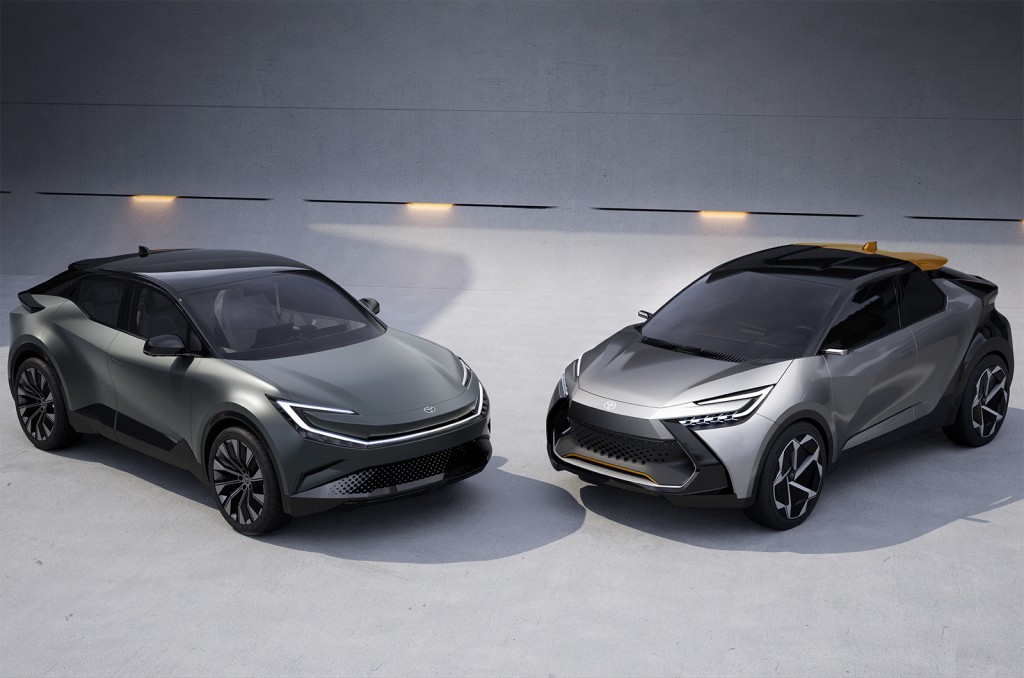 The bZ Compact SUV and new C-HR share clear family resemblances, which you'd expect since they were designed alongside each other at Toyota's European Design Development centre in France. While the bZ model will be electric-only, the new C-HR will be offered with hybrid and plug-in hybrid powertrains.
Still, both will be key models for Toyota: as the EV's place-holding name suggests they both sit in the vital C-SUV market – mid-size SUVs, basically. That is the largest segment of the car market in Europe – and one which is still growing – which means they could be big sellers. 
So what follows that? Well, Toyota isn't actually saying. A graphic shown during the Kenshiki forum suggested that there would be one machine per year from 2023 to 2025, and then two models arriving in 2026. We'd expect Toyota to follow the strategy of the bZ4X and the bZ Compact SUV Concept by initially offering EVs that are broadly equivalent to its ICE models.
All of Toyota's bZ-branded electric models will be built on the firm's E-TNGA platform, which is shared with premium brand Lexus and was also developed with help from Subaru. The platform is an extensively reworked bespoke electric version of the TNGA platform that underpins the bulk of Toyota's saloons and SUVs.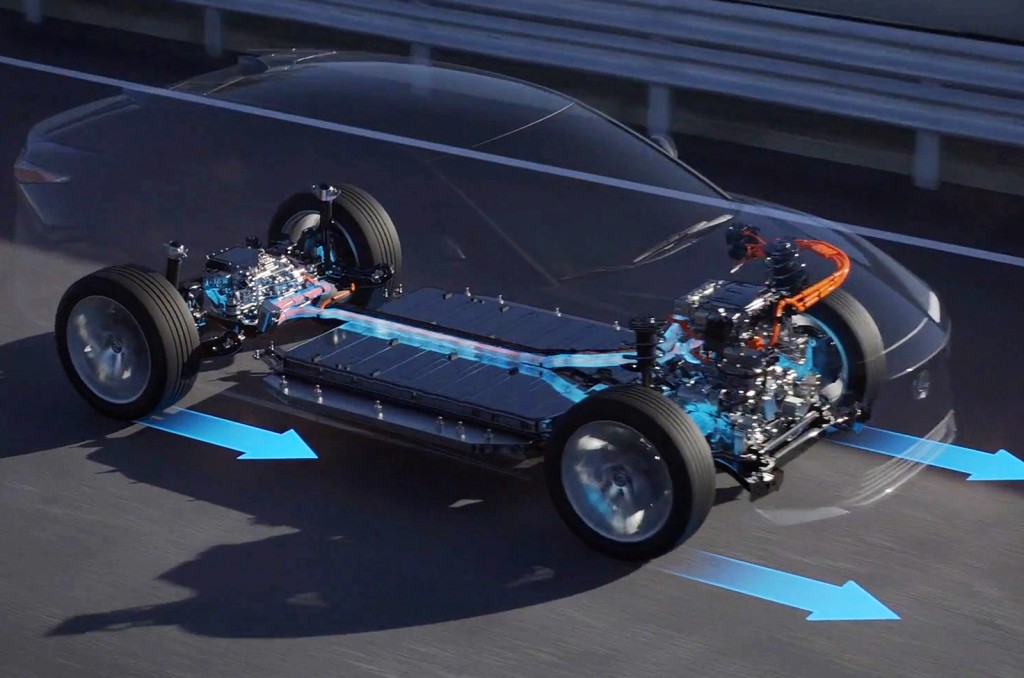 It is likely that the early focus will remain on high-riding SUV models: not only do they fit with EV 'skateboard' chassis with the batteries under the floor, but they are increasingly popular: Toyota expects two-thirds of the C-segment family car market to be SUVs by 2025.
Toyota's European design chief Lance Scott told us: "In the European market, saloons are decreasing and are being taken over by SUVs. So whether or not we need to solve that question is still under discussion and we need to think more deeply about it. C-SUV is probably the biggest market, with the biggest potential for growth in the future."
That means we might get an electric equivalent of the high-riding Toyota Corolla Cross before we get an EV sibling to the Corolla hatch, for example. But don't rule out saloons entirely: Toyota recently launched the bZ3 saloon in China and while it is initially purely for that market it does seem the firm is considering offering it in Europe.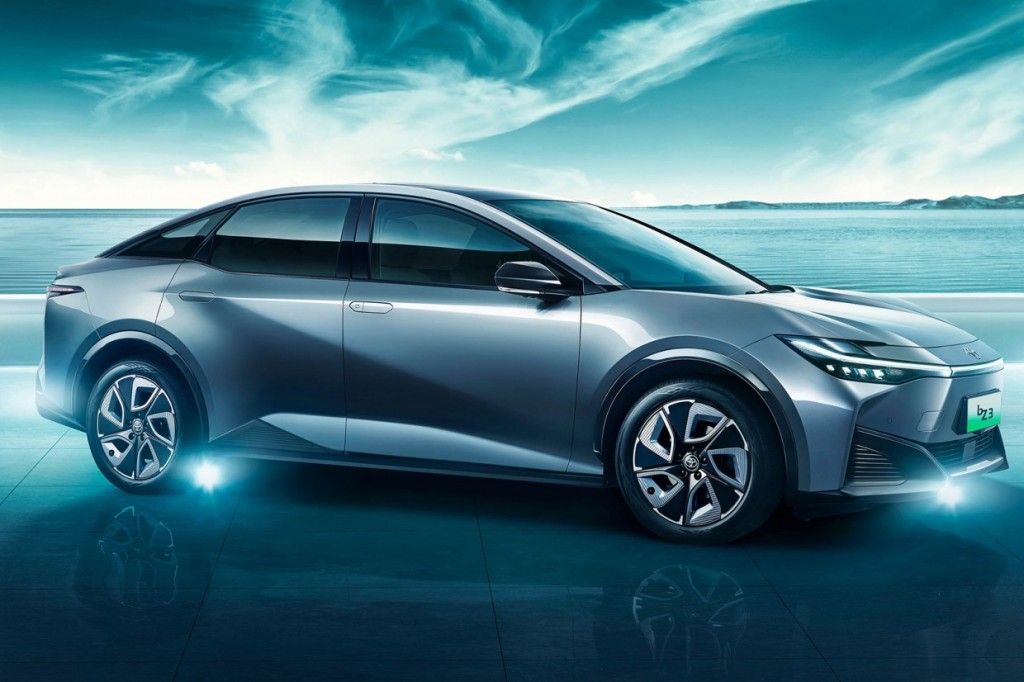 Whatever the model type, expect rapid growth of Toyota's EV line-up for the firm to achieve its target of selling only zero-emission cars in Europe by 2035.
Why isn't Toyota all in on EVs?
Toyota might now be speeding up its move to zero-emission vehicles, but it has been criticised for being something of a late adopter when it comes to EVs. That's in part due to the success of its hybrids – the ones the firm calls 'self-charging', much to the irritation of some – and plug-in hybrid models, which have meant it hasn't had to push as hard as some rivals on BEVs to meet ever-tightening fleet emissions regulations.
Harrison said that the acceleration of the firm's plans in Europe is because "many of the key enablers are being put in place to support a faster transition", largely relating to the rapid improvement in charging infrastructure and electricity grids.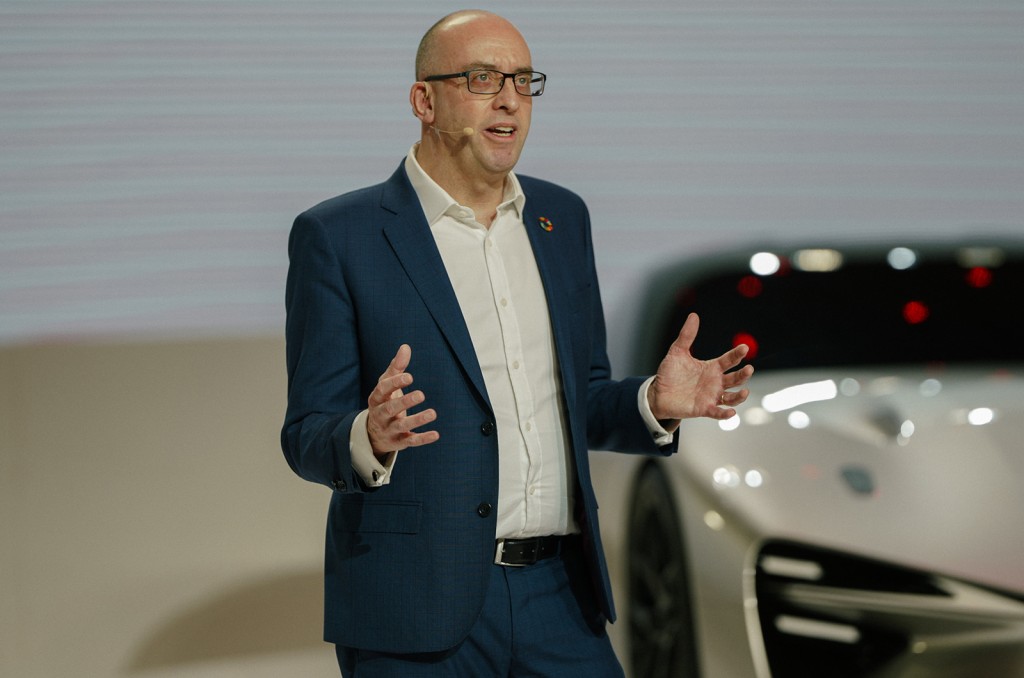 He added: "Between now and 2040, we in Europe must travel the fastest and the furthest of all Toyota regions. As such we have an important role to play in leading the electrification acceleration and carbon neutrality ambitions for Toyota globally."
But that doesn't mean that Toyota is giving up on hybrids, or the various forms of hydrogen powertrains it is working on. "We believe it's too early, and perhaps too risky for the environment and our customers to put all our Zero Emission Vehicle eggs in the BEV basket.
"In the transition decade that lies ahead, we believe it's important to continue to offer low emission solutions to all our customers, so that nobody is left behind."
That essentially means Toyota will continue its approach that it terms 'the power of and' – which effectively means working on multiple powertrain technologies and offering a broad range. The idea is that not every car buyer, and not every region of the world, is ready to make the leap to electric cars, so it's better that Toyota has a hybrid, PHEV or hydrogen model to offer them to help those buyers make a step to reducing their emissions.
Gill Pratt, Toyota's chief scientist, highlighted the limited supply and soaring prices of lithium for EV batteries, and argued that using that limited supply to produce a large number of PHEV models that could replace older pure ICE cars could be more effective than making a smaller number of EVs.
He also cited doubts about the investment and time required to upgrade electricity grids to cope with a high number of EVs. That's certainly an issue in many countries, although the UK's National Grid is confident it can easily cope with the impending switch to electric.
Pratt said: "I want to clearly state Toyota is committed to battery electric vehicles. They will play an important role in helping up get to carbon neutrality. Yet other electrified powertrains are also necessary to reduce carbon emissions as much as possible, as soon as possible."
Does that include hydrogen?
Indeed it does. Hydrogen has its doubters, largely related to the efficiency of its production, where the energy used to create it comes from and its suitability for storage for vehicle fuel. And have you tried to find a hydrogen filling station lately?
Still, Toyota is continuing to push development of both hydrogen-electric fuel cell cars such as the Mirai and its experiments with hydrogen combustion engines.
The firm does admit that hydrogen is only as clean as the way in which it is generated, and emphasised the need for 'green hydrogen', which is produced using renewable energy. Pratt added that Toyota sees the potential for hydrogen to be used as a large-scale storage system for renewable energy – but also said it had "significant potential" for vehicles. 
Toyota's hydrogen strategy extends beyond vehicles: the firm is investigating implementation in light vehicles, business-to-business and new ecosystems – the latter including the hydrogen-powered Woven City community it is currently building as a testbed in Japan.
Harrison noted that the Mirai FCEV is used in a number of local fleet applications across Europe in areas where there is charging infrastructure – a major problem with the number of UK hydrogen filling stations barely in double figures. Toyota recently confirmed it is developing a new Hilux FCEV pick-up for commercial vehicle use as well.
Then there's hydrogen combustion – which, as it says on the tin, is a combustion engine converted to run on hydrogen. Toyota has been testing the technology in motorsport, both with a converted GR Yaris hot hatch and with an endurance racing Corolla that has competed in Japan this year.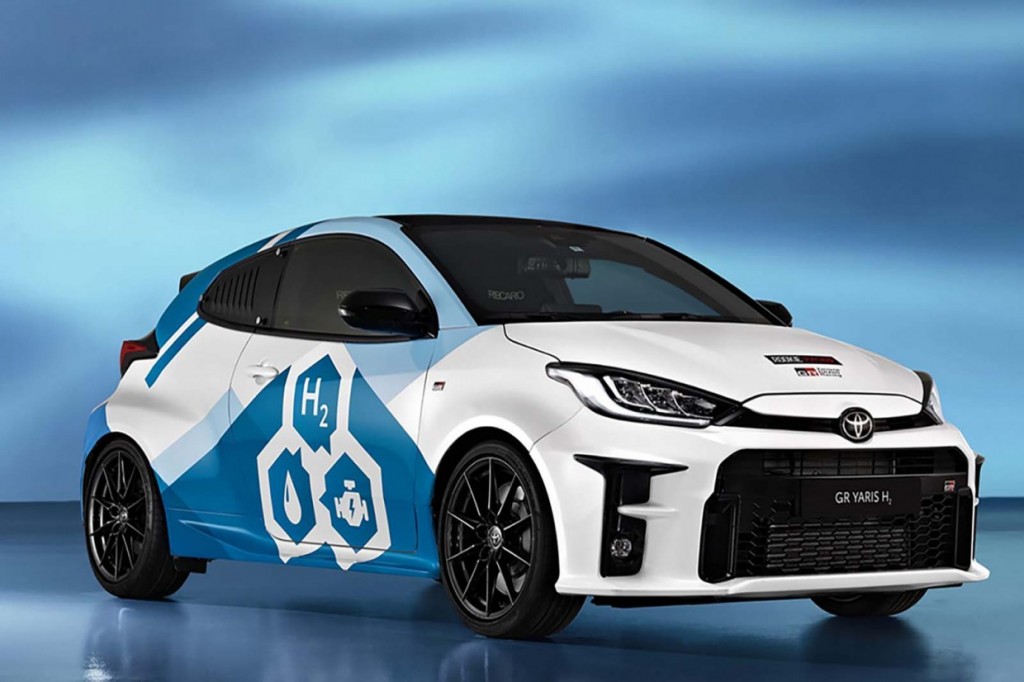 Harrison noted that the firm has made substantial advances with the technology, which he claimed keeps "everything we love about driving today but delivering it in the zero emission world of tomorrow." He said that the firm has increased the power output of the engine being used in Japanese endurance racing but 24 per cent this year, with torque increasing by 33 per cent.
He said that "we are probably about 40 per cent of the way along the path to commercialisation",  but admitted: "I don't know if we'll reach all the way to 100 per cent. But it's clearly too early to stop trying."
What other new tech is the firm working on?
Like many cars firms, Toyota believes that software will be key for future vehicles. The firm's Woven Planet division is currently developing a new software platform called Arene. It follows a 'software defined architecture' approach, which basically means that it's fully integrated with the hardware traditionally associated with a car platform.
That will enable advanced over-the-air updates, the ability to offer new features as downloadable extras – and the ability to offer 'mobility-as-a-service' autonomous and advanced driver assistance systems.
Toyota is also expanding its Kinto mobility division. At the moment, it is focused on offering subscription and lease packages in Europe, but that could change: in Japan the firm also offers a range of shared mobility machines, such as e-scooters. 
Meanwhile, Toyota's premium brand Lexus will actually take the lead on developing electric technology for the firm, which a major focus on innovations that will improve the performance and dynamics of electric cars.
That includes research into next-generation lithium ion and solid state batteries, and systems such as steer-by-wire, torque vectoring all-wheel-drive and even a virtual manual transmission. That firm is currently developing the Lexus Electrified sports car and will launch the RZ 450e SUV – closely related to the bZ4X – next year.
READ MORE
Subscribe to the Move Electric newsletter
e-CARS
Chinese car brand Nio to expand into UK by end of 2023
Driving a Citroën Ami around London: five things we learned 
New Polestar 3: 380kW performance EV aims to 'redefine' the electric SUV
e-BIKES
Seven essential accessories to improve your e-bike life
The Lake District village that's pioneering community e-bike schemes
e-MOTORBIKES
Honda to launch more than 10 electric motorbikes by 2030
New Zero DSR/X launched as electric adventure motorbike
Stilride: the brand reinventing electric motorbike production
e-SCOOTERS
8Tev B12 Roam e-scooter review
Pure Electric launches two new machines that 'reinvent' the e-scooter
Rise in e-scooter accidents prompts call for 'urgent' government action
e-WORLD
Artemis electric ferry revealed for Bangor to Belfast service
New Mobilize Solo Concept is a safety-conscious e-scooter rival
Volta Zero: the electric truck tearing up the rule book for the electric age