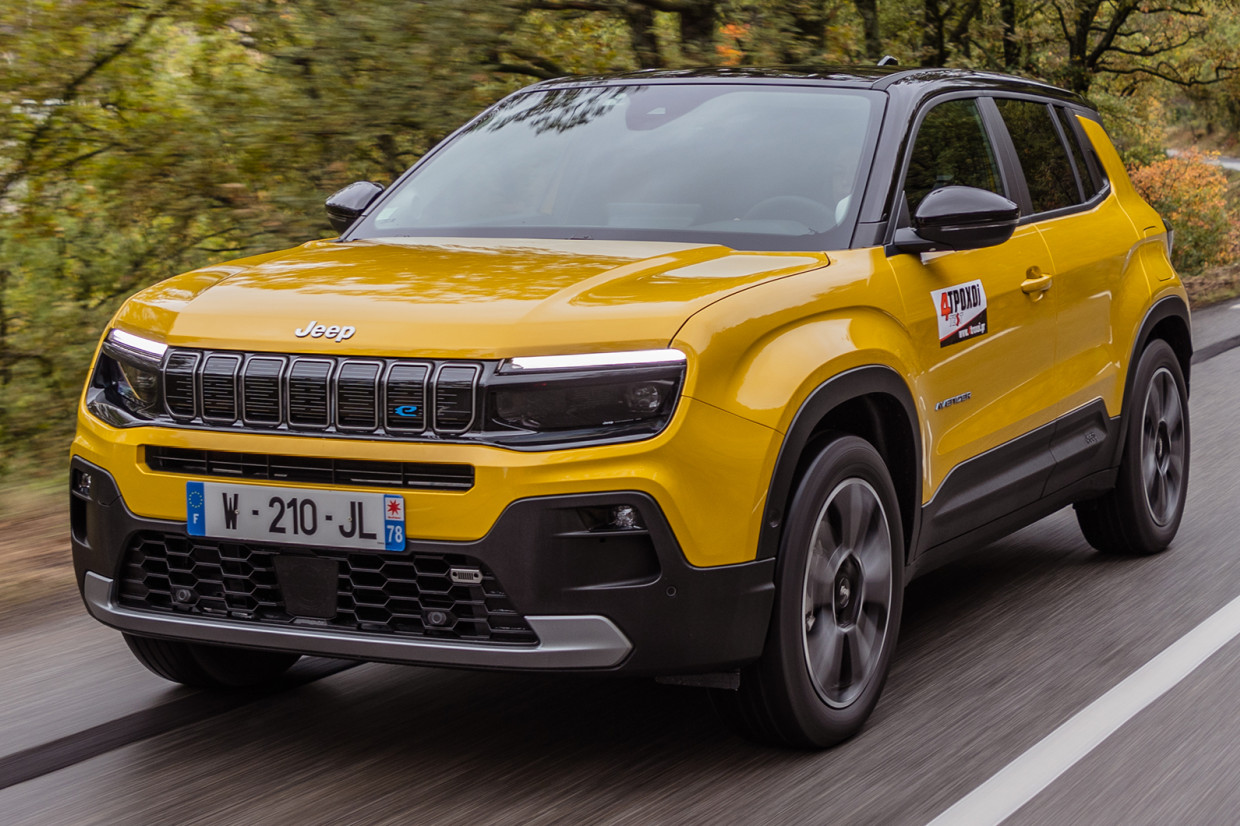 Move Electric rating: four stars out of five
Sell it to me in a sentence...
The Avenger is not like any Jeep before it, which is a good thing
An Avenger? Is it some sort of new superhero?
This isn't some marketing tie-up or a cheesy special edition, but instead the start of a whole new era for Jeep. Its cars have always been on the big and robust side, and not in the same league as rivals for on-road performance. Which it might get away with in America where size matters above mostly all else, but not here in Europe.
Due to arrive in the UK next May, the Jeep Avenger is the first of four electric models the brand will bring to Europe by 2025, and like many car makers it will be selling exclusively EVs well before the end of the decade. The Avenger is unique in Jeep history in being designed, engineered and built exclusively in Europe, for Europe.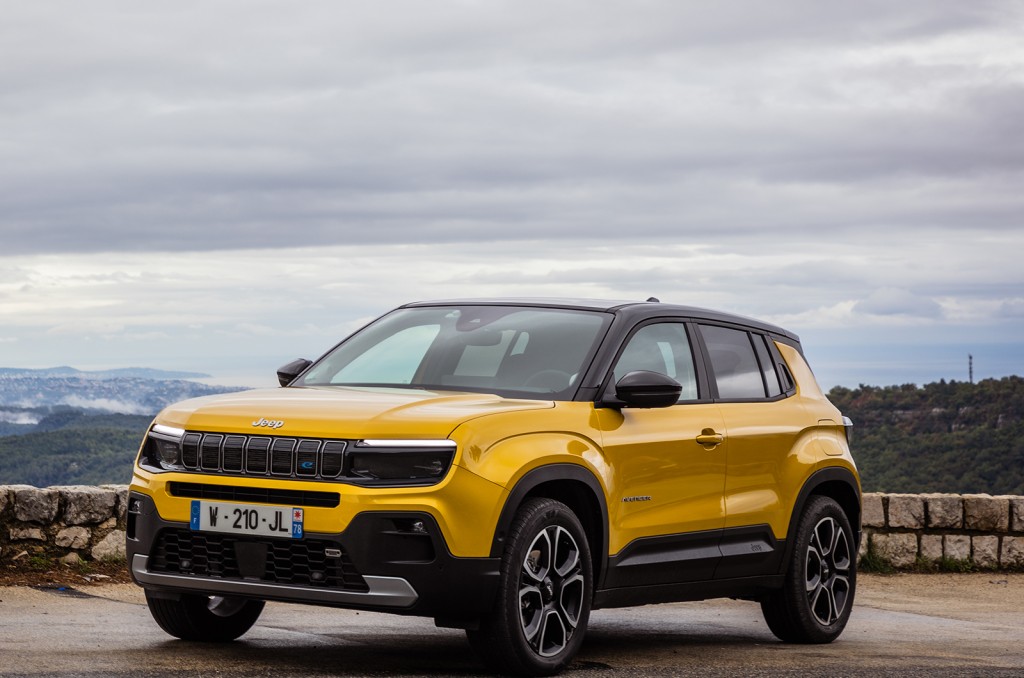 Which matters why?
As it means Jeep can create a type of car they'd never be able to have to design also with American in mind: the small SUV. And the Avenger is real tiddler, just 4.08metres long and the smallest electric SUV you can buy on the market. It uses a 115kw electric motor and a 54kWh battery pack that can be charged at speeds of up to 100kw. The official range is quoted at 249 miles. 
If some of those numbers sound familiar, that's because they are: Jeep is part of the Stellantis group, and its underpinnings are shared with other electric models including the Peugeot e-2008 and Vauxhall Mokka Electric. Its front and rear overhangs have been cut down over those models though to allow for better off-road performance.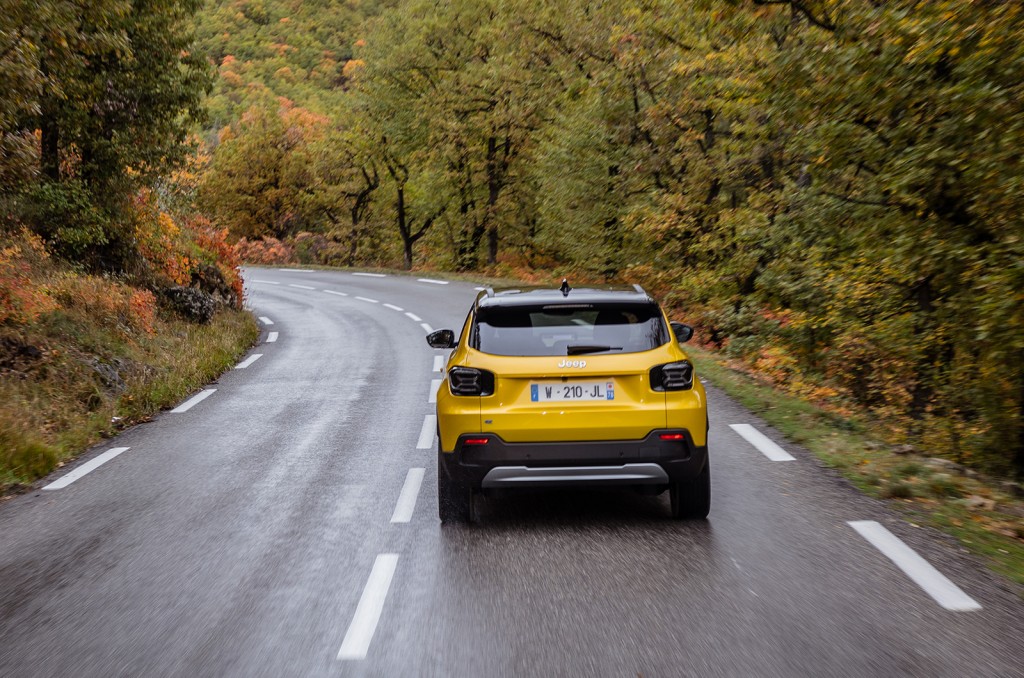 It's a proper 4x4, then?
Not quite. The Avenger is front-wheel drive for now, a four-wheel drive model will follow. But Jeep still talks up the Avenger's off-road credentials, and the usual driving modes you see on cars like Normal, Sport and Eco are augmented with the likes of Sand, Snow and Mud here. The reality is it'll conquer almost anything the real-world will throw at it, rather than take you places cars really ought not go.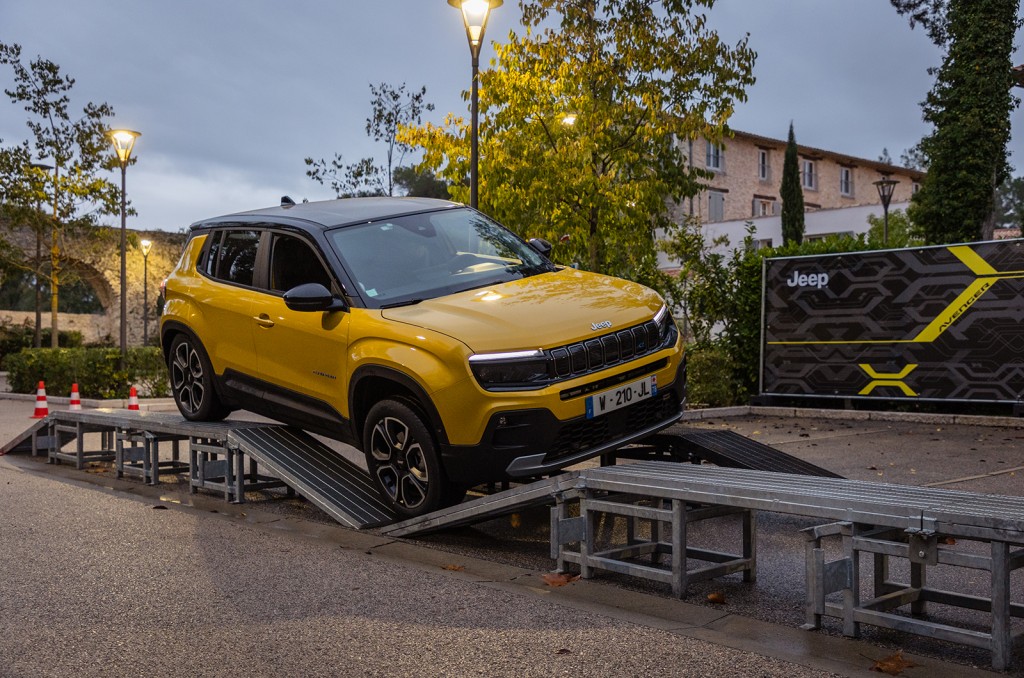 That puts plenty of pressure on how it performs on road…
Yes, and thankfully it delivers. The Avenger is a very capable little car to drive, one that's easy to place and nip around urban environments in. Its boxy size and shape allows you to know where all four corners of the car are, and this makes it easy to place. The turning circle, at 10.5 metres, is excellent, too.
It is not a fun car to drive, yet nor is it a dull one. It sits in that happy middle ground, where it responds predictably and precisely to your inputs, and offers plenty of grip and not too much roll in the corners. The ride is comfortable, a touch on the firm side perhaps, but it feels sophisticated, a world not normally associated with the more agricultural dynamic qualities of Jeep models to date.
The performance is perfectly adequate for the real world. It's not the quickest EV you'll drive, but off the line it is as fast as you'd ever want it to be and it has enough power in reserve for overtaking. We got an indicated range of just under 220 miles from our mixed roads test route.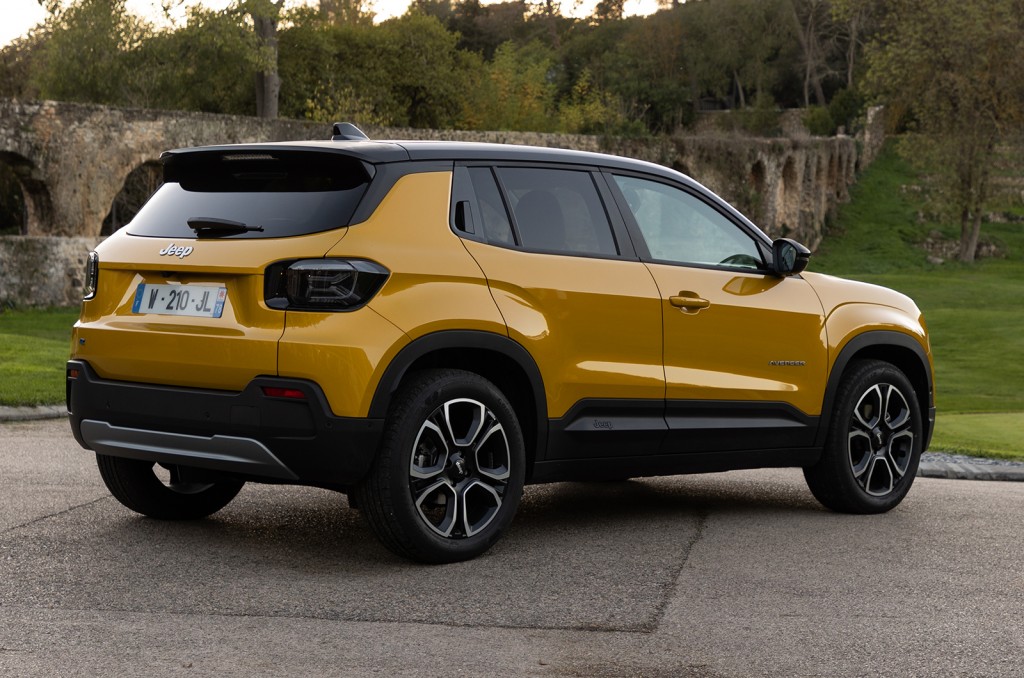 I bet you can't fit 580 ping pong balls in the front storage areas though…
Pardon? Well, as luck would have it, that's exactly how many you can fit in the front cabin storage, a class-leading figure. Well, that's what Jeep says. We didn't actually have 580 ping pong balls to hand to check.
Anyway, that claim is most to highlight that there are cubby holes everywhere, the most useful being a tray running two thirds the length of the dashboard that's great for holding your phone, keys, wallet etc.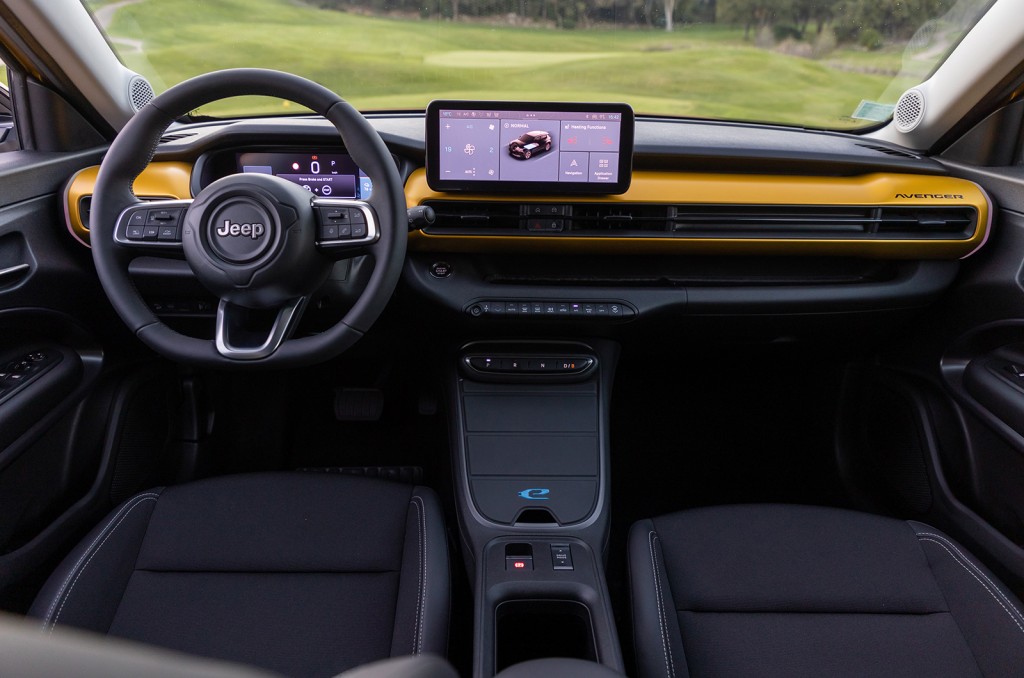 There are two 10.25in screens, one for the driver display and another for the infotainment. This is perfectly serviceable, with good graphics and responses but most importantly it has wireless Android Auto and Apple CarPlay, so you'll most likely just use that. 
Next you'll be telling me you can get 2443 rubber ducks in the back...
Now you're just mind reading. That's exactly how many you can fit in the back with the seats folded… Which as a comparison is pointless (how big is a rubber duck, anyway?), so we'll just go with the fact the boot is a bit smaller than rivals but not massively so (circa 10 per cent), yet it's a good shape and size with a flat floor and wide entry point.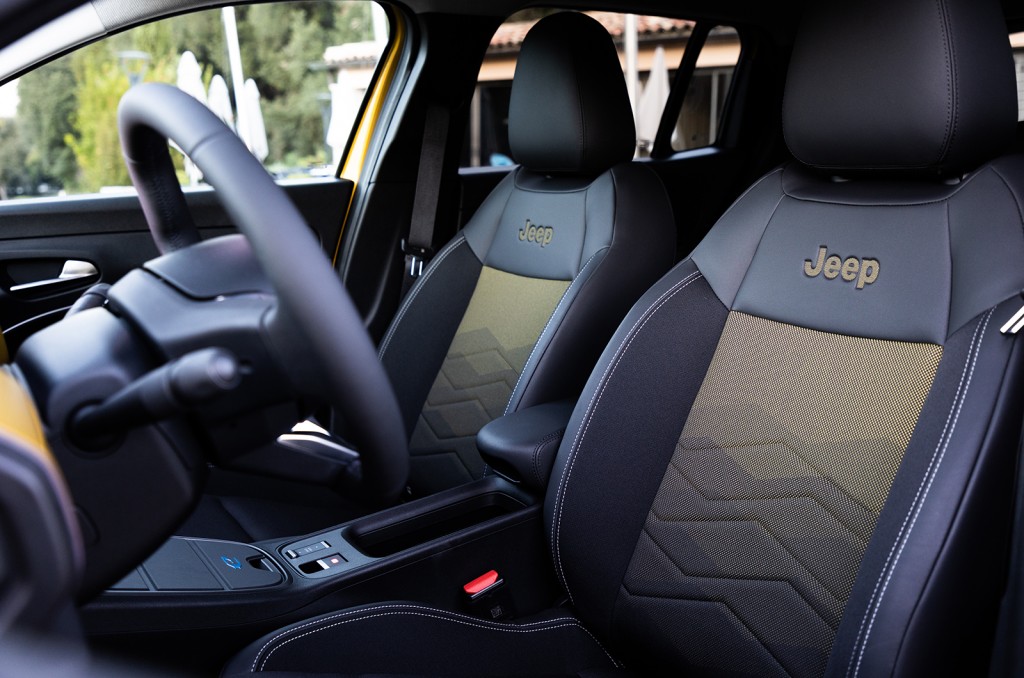 What rivals should I consider?
This is where the Avenger should find some success: there's nothing else really like it. All the small electric SUVS on the market are a bit bigger, including the likes of the MG ZS and Kia Niro. Then there are the superminis, the likes of the Peugeot e-208 and Vauxhall Corsa Electric, but they're not really the same thing. To that end, the Avenger has found a bit of a niche.
Verdict
The Jeep Avenger is good-looking SUV with real character. It should at last be the car to bring the famous old 4x4 brand some success in Europe, success which on this showing would be fully deserved. 
MARK TISSHAW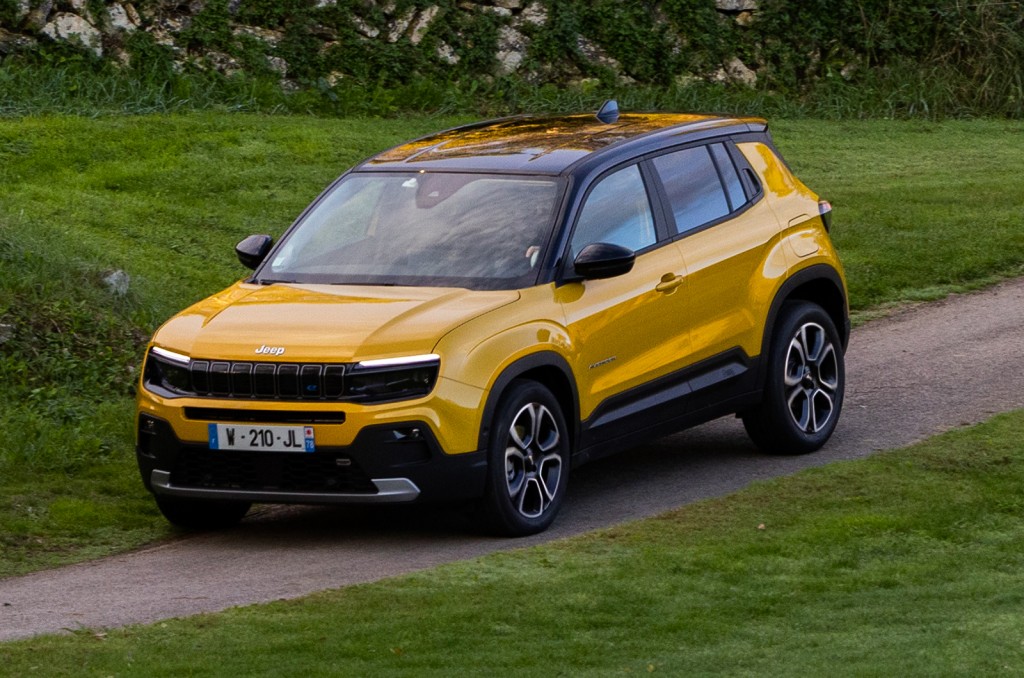 Jeep Avenger
Price from: £34,000 (est)
Motors: One permanent magnet electric motor
Gearbox: Automatic
Driven wheels: two 
Power: 115kw
Torque: 192lb ft
Electric range (official): 239-254 miles
Energy consumption (official): 3.9mpkWh
0-62mph: 9.0 seconds
Top speed: 93mph
Kerb weight: 1536kg
Length: 4084mm Height: 1528mm Width: 1776mm
Wheelbase: 2562mm
CO2, tax band: 0g/km, 2%
RIVALS
READ MORE
Subscribe to the Move Electric newsletter
e-CARS
Chinese car brand Nio to expand into UK by end of 2023
Driving a Citroën Ami around London: five things we learned 
New Polestar 3: 380kW performance EV aims to 'redefine' the electric SUV
e-BIKES
Seven essential accessories to improve your e-bike life
The Lake District village that's pioneering community e-bike schemes
e-MOTORBIKES
Honda to launch more than 10 electric motorbikes by 2030
New Zero DSR/X launched as electric adventure motorbike
Stilride: the brand reinventing electric motorbike production
e-SCOOTERS
8Tev B12 Roam e-scooter review
Pure Electric launches two new machines that 'reinvent' the e-scooter
Rise in e-scooter accidents prompts call for 'urgent' government action
e-WORLD
Artemis electric ferry revealed for Bangor to Belfast service
New Mobilize Solo Concept is a safety-conscious e-scooter rival
Volta Zero: the electric truck tearing up the rule book for the electric age